According to the CDC, childhood obesity is a serious problem in the United States putting children and adolescents at risk for poor health. Obesity prevalence among children and adolescents is still too high.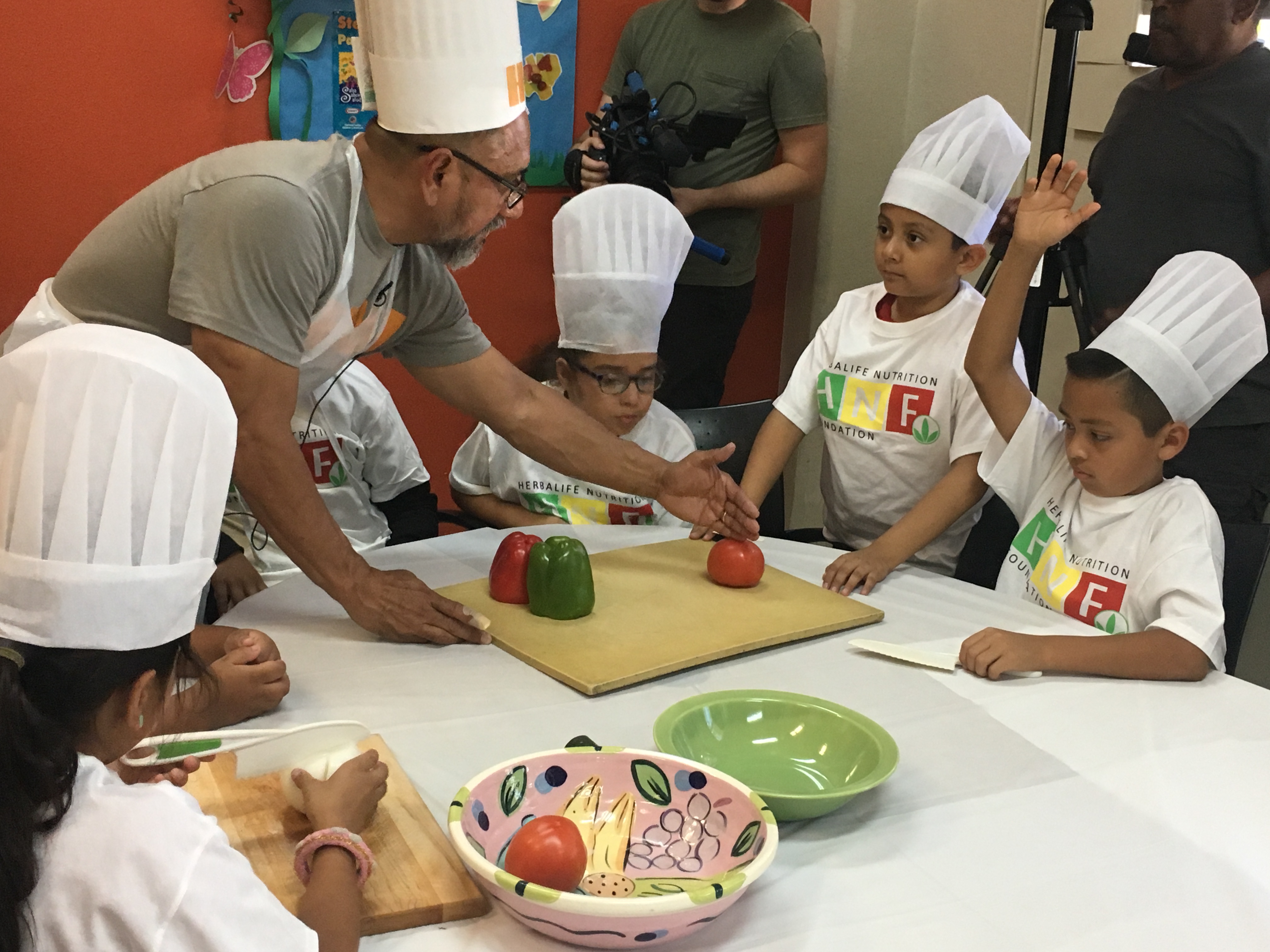 Herbalife Nutrition Foundation has joined the fight to educate youth and battle the obesity epidemic. They have just partnered with Heart of Los Angeles Youth Organization, Expanding Nutrition Education Curriculum.
Just this week, Heart of Los Angeles received a $25,000 grant from the Herbalife Nutrition Foundation, that will help expand HOLA's nutrition education program in an effort to lower child obesity rates among the youth in Los Angeles county.
With this grant, HOLA can expand its weekly after-school classes, providing even more children with nutrition education. HOLA serves 2,200 youth each year, ages 6-24, who live in the Westlake and Rampart Districts. These neighborhoods are among the most densely populated areas in the country and hare heavily affected by poverty, gang violence, and low educational attainment. Only 48% of the population has a high school diploma, and 14% a bachelor's degree. Area schools have one of the highest dropout rates (47%), and one of the lowest graduation rates in the state.
On Monday, at the grant announcement event, guests were addressed by Herbalife Nutrition co-president and chief nutrition officer Dr. John Agwunobi, HOLA CEO Tony Brown, and Herbalife Nutrition Foundation Executive Director Jenny Perez before the partnership plaque and check presentation.
Alex Nataren, Operations Director, chef and cooking instructor lead the kids in a cooking demonstration where they took part in preparing 'sopa de frijol,' with fresh ingredients, which Nataren boasted "has very little fat content."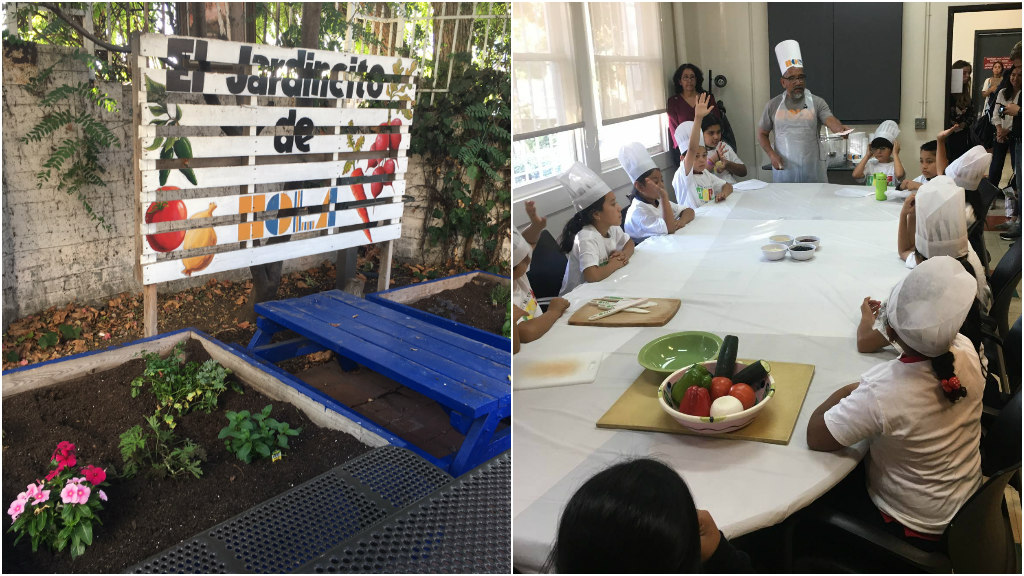 Tony Brown, CEO, Heart of Los Angeles said, "Thank you so much to the Herbalife Nutrition Foundation, this [grant] means everything to all of us at the Heart of Los Angeles. Thousands of kids come through this center every year, and there are thousands of families who benefit from the opportunities that we give them. It's only possible because we get to partner with really great folks like the Herbalife Nutrition Foundation."
Dr. John Agwunobi, co-president and chief health and nutrition officer, Herbalife Nutrition, and former pediatrician said, "Thank you all for the work that you do every single day here [at the Heart of Los Angeles], supporting families in our Los Angeles community, that need a little extra help. You're teaching us all that giving is way to express gratitude, but it's also a way to acknowledge that we're a part of a broader community. Herbalife Nutrition is proud to be a part of this community, and to be partners in this effort to help children in Los Angeles."
Learn more about the program and Herbalife Nutrition Foundation at: