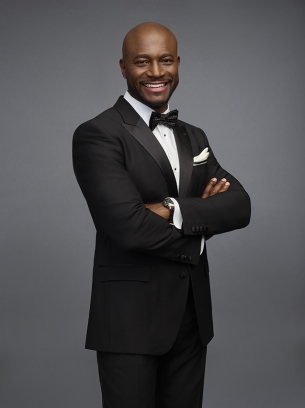 Acclaimed film, television, and stage star Taye Diggs will host the 24th annual Critics' Choice Awards, the Broadcast Film Critics Association (BFCA) and the Broadcast Television Journalists Association (BTJA) announced today. Diggs is currently starring in The CW drama "All American" and was recently seen in the romantic comedy "Set It Up."
As previously announced, Best Supporting Actress nominee Claire Foy will accept the #SeeHer Award, while Chuck Lorre, creator of such acclaimed TV comedies as "The Big Bang Theory," "Mom," "Young Sheldon" and "The Kominsky Method" (which all received Critics' Choice Award nominations last month), will receive the Critics' Choice Creative Achievement Award.
The star-studded Critics' Choice Awards will be broadcast live on The CW Network on Sunday, January 13th, from 7 – 10 p.m. ET (delayed PT).
"I am truly honored and ridiculously excited to be hosting the 24th Annual Critics' Choice Awards, especially since, as an actor, I recognize what a vital role the critics play in the entertainment industry today," said Diggs. "We are all looking forward to a big night celebrating the best of the best in TV and film!"
"We are thrilled to have Taye hosting this year's ceremony," said BFCA President Joey Berlin. "Taye is a star of both film and television, plus his illustrious stage career makes him especially qualified to lead our show. He promises to infuse the Critics' Choice Awards with his infectious charm and humor, and enrich what already promises to be a memorable night!
In The CW's new drama "All American," Taye Diggs plays Billy Baker, the head coach of Beverly High's football team, who can't let go of his glory days in the NFL. He recruits Spencer (Daniel Ezra) from South Crenshaw, maybe because he sees himself in Spencer, maybe because he wants to win, or maybe a bit of both.
Diggs recently starred in the romantic comedy "Set It Up" opposite Zoey Deutch and Lucy Liu. He also completed the independent film "River Runs Red," featuring John Cusack and George Lopez.