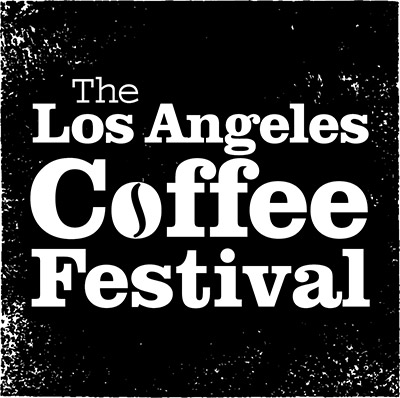 Coffee Masters™, the fast-paced, multi-discipline global barista tournament, is making its West Coast debut at this year's Los Angeles Coffee Festival, taking place November 8th – 10th at Magic Box @ The Reef inDowntown Los Angeles.
Previously taking place at the London and New York Coffee Festivals, 2019 will mark the first year the competition hits California. Judged by a panel of industry figureheads, the fast-paced knockout battle format of Coffee Masters™ will see 16 baristas showcase their skills head-to-head across a broad range of disciplines: The Cupping, The Brewing, The Latte Art, The Order and The Signature Drink, with The Espresso Blend being included for those who successfully make it to the Coffee Masters™ semi-finals.
Judges will include Anne Lunnel (Koppi Coffee), David Donde (Truth Coffee), Michelle Johnson (Coffee Manufactory / The Chocolate Barista), Ben Kaminsky and Bronwen Serna (Counter Culture LA / 2004 US Barista Champion). The competition will be MC'd by Erika Vonie (Trade Coffee) and Lem Butler (Black & White Coffee Roasters). Applications for the Coffee Masters™ Competition close this Sunday, September 8th. Interested participants can apply at http://www.coffeemasters.org/apply-losangeles/.
Last year, Costa Rican barista Remy Molina won Coffee Masters New York, walking away with $5,000, a prize package worth $15,000 from Slayer Espresso (including an all-expenses paid trip to Seattle in 2019 with Slayer, a tour of the Slayer factory, lunch with founder Jason Prefontaine and a Slayer Espresso Single Group and grinder to take home) and a Mahlkonig grinder.
Slated to be even bigger and better than last year, the weekend-long event will feature not only exceptional coffee, but also incredible local food, cocktails, live music, art and film. The three-day festival will include a wide variety of coffee vendors and other exciting brands including, but not limited to: Bluestone Lane, Black & White Coffee Roasters, Minor Figures, Califia Farms, Rishi Tea, Truth Coffee Roasting and so many more.
Additionally, The Lab program will be making its return, featuring an exciting line-up of interactive demonstrations, education workshops, talks and tastings from industry experts including The NoMad Hotel's Ryan Bailey and Devocion's Maya Albert. TheCoffee Music Project and Coffee Art Projects will once again have a notable presence, while the first-ever Coffee Art Project – Film Edition will be taking place in the festival's Movie Room. Further festival features include:
–The Kitchen, which first launched at last year's LACF, will be returning this year! This will be the go-to spot for foodies, where star chefs including Dale Pinnock and culinary legends at The NoMad Hotel and Destroyer will present their most innovative ideas. Attendees will have a chance to experience demos, workshops, and talks lead by notable and emerging restaurateurs and culinary legends from the LA culinary landscape.
–Latte Art Live, an interactive zone dedicated to the highly popular skill of latte art. In past years at the NYC and London Coffee Festivals, local heroes such as Jai Lott and Barista Dee, and international names like Dritan Alsela, Dhan Tamang, Lem Butler, and Luke Shilling, have taken to the stage. Attendees can take part in hands-on workshops and demonstrations where the pros will teach them the techniques and skills behind jaw-dropping masterpieces.
–The Innovation Zone is where you can discover the personalities behind some of 2019's coolest and most cutting-edge brands and small businesses, ranging from technology, to apparel, to the freshest micro-roasters.
–Street Food Market will feature some of the coolest food concepts in town once again this year. Whether a meat-eater, super-food lover, or "gluten free, dairy free, everything free," a hungry stomach is sure to be satisfied.
In addition to offering delicious street food, live music and coffee-inspired art, 10% of profits are donated to Project Waterfall, partnering with NYC-based charity: water to deliver life-changing water projects in coffee-growing regions. Since 2011, Project Waterfall has raised over $1.5 million, bringing clean water to more than 37,000 people across seven countries. Find out more about Project Waterfall at projectwaterfall.org and charity: water at charitywater.org.
Tickets for The Los Angeles Coffee Festival are now on sale at: https://www.la-coffeefestival.com/, and are expected to sell out quickly. For coffee connoisseurs and foodies alike, this event is bound to give Los Angelenos and global attendees a truly exciting break from the daily grind.
The festival is also offering a "Super VIP" ticket package, which offers three-day access to the event, a dedicated VIP entrance, and a VIP goodie bag, full of gifts from some of the event vendors, and a copy of the Los Angeles Coffee Guide 2020 book.
EVENT DETAILS:
WHAT: The Los Angeles Coffee Festival
WHEN: Fri., Nov. 8th – Sun, Nov. 10th, 2019
Friday, November 8 – 11am-6pm | Industry Day
Saturday, November 9 – 9:30am-12:30pm | Brunch Session
Saturday, November 9 – 12:30pm-3:30pm | Lunch Session
Saturday, November 9 – 3:30pm-6:30pm | Teatime Session
Sunday, November 10 – 9:30am-1pm | Brunch Session
Sunday, November 10 – 1pm-4:30pm | Lunch Session
WHERE: The Magic Box @ The Reef | 1933 S Broadway | Los Angeles, CA 90007