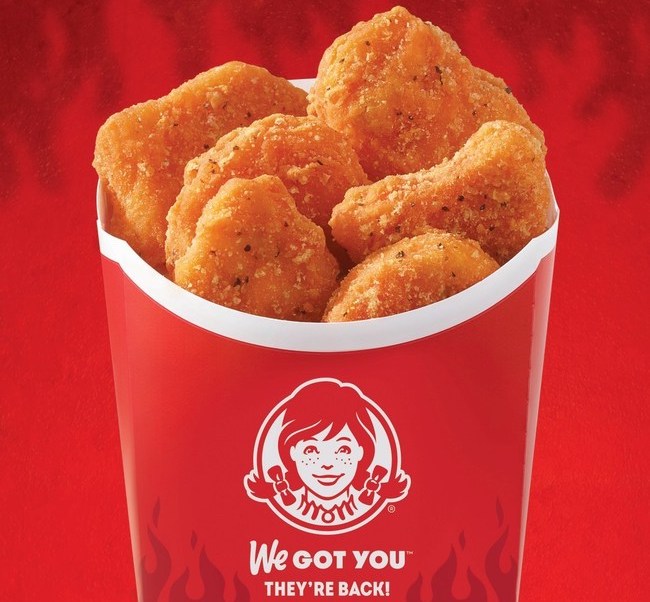 To commemorate the 2 million Twitter likes, on the most liked brand tweet of all time, that brought back the fan favorite, Wendy's is giving away 2 million Spicy Chicken Nuggets through DoorDash from August 12 through August 19. All you have to do is head to the DoorDash mobile app, add the 6-piece Spicy Chicken Nugget order to your cart and use code SPICYNUGGS at checkout. *
Wendy's is known for turning up the heat on its competitors and these Spicy Chicken Nuggets do just that. When it comes to Spicy, no one does it better than Wendy's.
"Thanks to our incredible Wendy's fanbase, Spicy Nuggets are back. We knew we needed to reward fans who helped make this possible in a big way," said Carl Loredo, Wendy's U.S. Chief Marketing Officer. "So, we said, 'We got 2 million likes, let's give away 2 million nuggets.' That's how it's done at Wendy's; put the customer first and keep it simple and spicy."
WHEN:
Spicy Nuggets will always be fire, but this offer won't stay hot forever. Spicy fans have from August 12-19, 2019 to take advantage of this offer or until supplies last. Terms apply. **
WHERE:
Head to DoorDash.com or the app on iOS or Android, and get to ordering Wendy's!
HOW:
Use the code SPICYNUGGS at checkout at www.DoorDash.com or in the DoorDash app for iOS or Android to receive a free 6-piece Spicy Chicken Nugget order. The promo code is valid for one use only per DoorDash account from August 12-19. No purchase required, other fees (including delivery and service fee), taxes and gratuity still apply.
To learn more about Wendy's Spicy Chicken Nuggets, visit Wendy's Square Deal Blog.