If you love handbags you will love SUSU!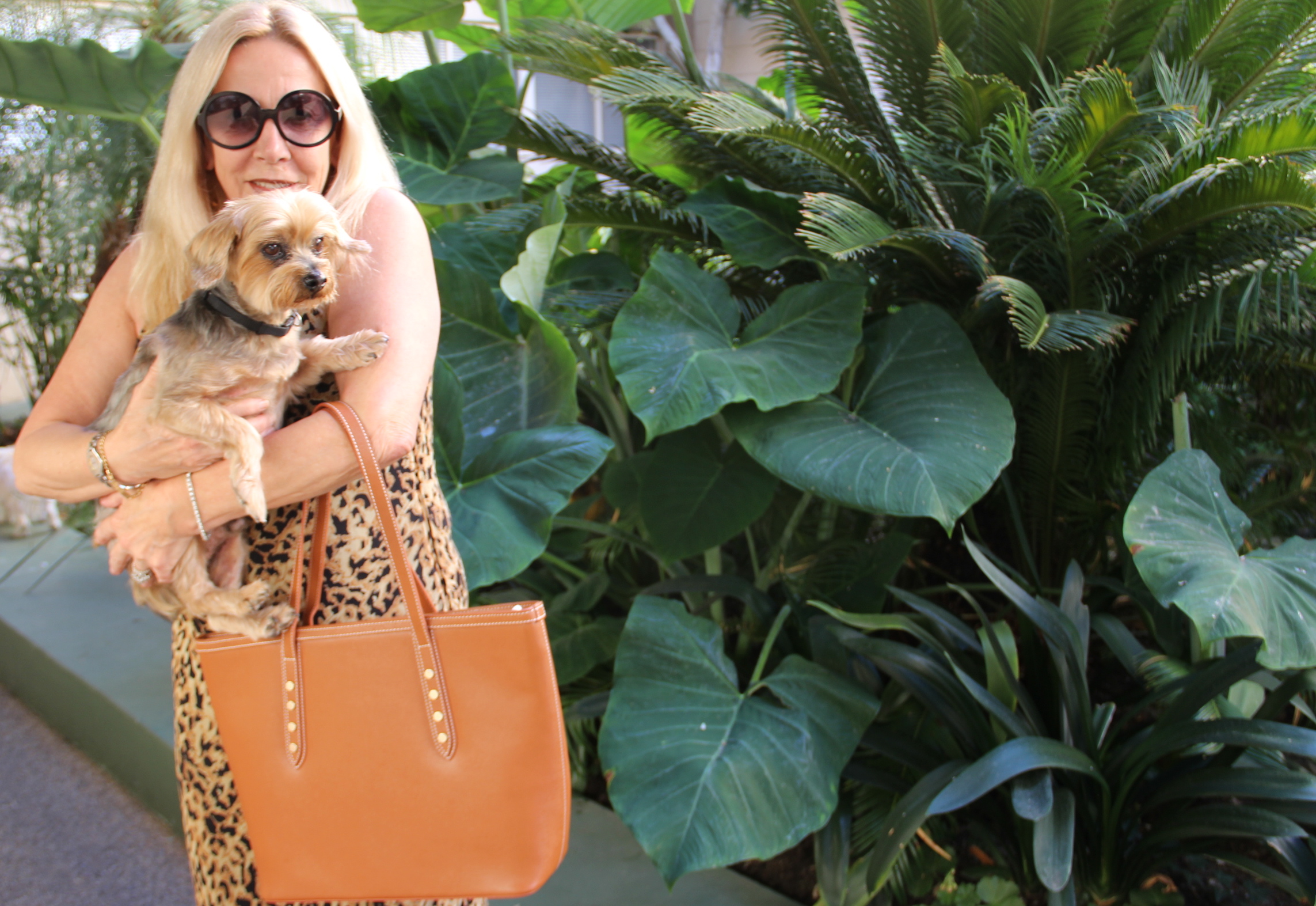 Michele & Elvis with SUSU's Ludlow Leather Tote
Women have always been obsessed with shoes and purses. I have always wondered why even though I am one of them. For some reason we have to have them in all shapes, forms and colors. I love discovering new bag designers and I truly appreciate their artisanal design. I recently wrote about GB-David, a French artisan who makes bags to order. Prices can vary from reasonable to outrageous. However, an outrageous cost does not necessarily make a bag better.
Fortunately, there is an array of great purses on the market to choose from, such as SUSU handbags. If you are not familiar with them, take a moment to review their website. I guarantee that you will find one you absolutely MUST have. From chic crossbody satchel purses, to unique clutches and stylish totes, to traditional shoulder bags accented with simple hardware; SUSU has them all.
Curious about SUSU and her handbags, I made some research and discovered that she lived in Los Angeles, California prior to launching her company SUSU. She worked for BCBG, Max Azria and received a BA in Fashion Design while participating in a special collaborative program at New York's prestigious Fashion Institute of Technology. As a result of her travels, she has successfully crafted handbags influenced by the fashion scene around the world. After reaching out to her, she graciously answered some of my questions.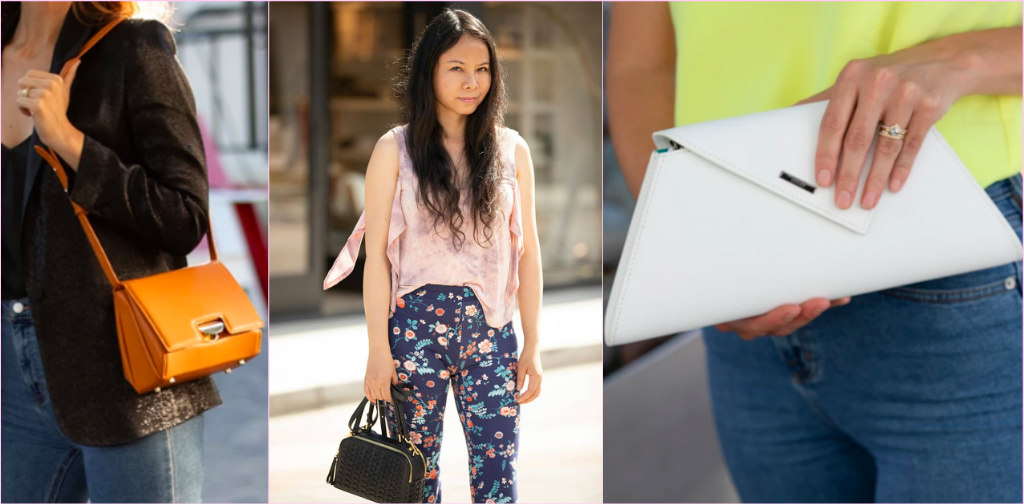 Susu modeling with her handbags
Where were you born?
I was born in Zhejiang Province China (in the East Coast of China where the province is bordering with Shanghai).
When did you come to LA and why?
I came to America in July 2012. Coming to America it has been my dream for many years when I was in China.
Were any members of your family in fashion or style industry?
None
Why did you decide to go from fashion to making your own bags?
I've always liked beautiful things, especially different colors since I was a little girl.
Are you the designer?
Yes
Where are they made?
I design all of the bags here in America and they are then manufactured in China.
Where does the leather come from?
Some of my bags utilize beautiful, high quality leather from Italy; other bags use raw cowhide from America and Brazil.
How do you choose the names of the bags?
I name them based on the look, shape and feel of the bags. I name the bags from the places I have been to as well as the places I want visit. I also name the bags after friends, family members and employee's names.
How many collections per year?
About 9 collections a year.
Do you have any plans to add evening bags?
Yes
What is your goal?
Continue to design beautiful and practical bags, hoping to make my customers feel more beautiful and confident.
I am happy to report that I am the proud owner of two of her bags:
The Angelica: A WHITE LEATHER CLUTCH PURSE WITH CROSSBODY SHOULDER STRAP
The Angelica is a chic evening bag crafted from crosshatched leather and is accented with a diagonal flap. This cute all white leather clutch bag features a fabric-lined interior with a zipped pocket and a zip closure at the top. With a removable chain strap, the stylish Angelica can be worn over the shoulder or as a clutch. This can be your go-to day or night handbag. It's quite elegant and perfect for attending events or going to a luncheon.
My other choice was the Ludlow: A LEATHER TOTE elegant and practical.
The Ludlow is a simple tote that will carry you throughout the day with style. Made with Saffiano leather, it is accented with metallic studs. It includes a top zipper closure, interior zipper, and a cell phone slot. This tote will provide security, privacy and protection for the daily essentials you keep in your handbag.
Because she has so many colorful and wonderful bags, it was hard for me to choose.
At the moment SUSU Handbags are only available in America but I am confident that they will quickly become an international treasure.