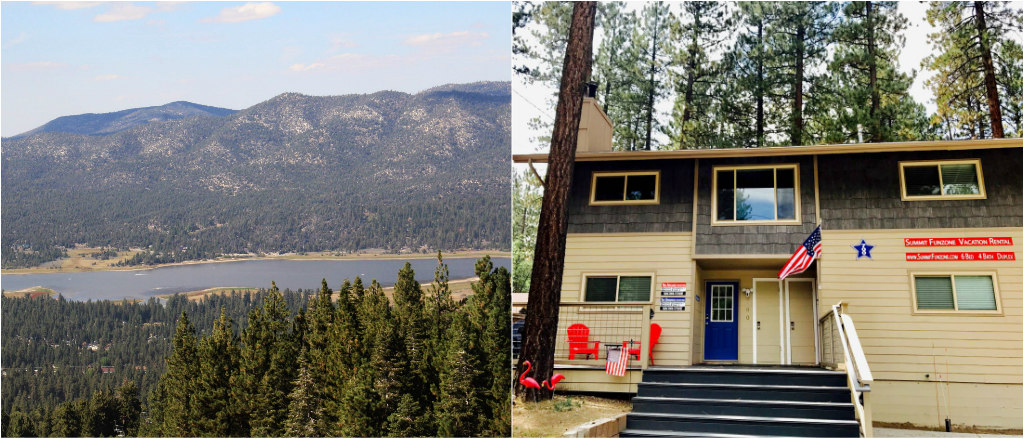 Southern California is filled with treasures, from the speakeasies of downtown Los Angeles, to the Santa Monica pier and the mountain trails of San Bernardino. We are always just a short drive away from adventure. One of my favorite SoCal road trips is Big Bear Lake. Whether it's Oktoberfest in the fall, a ski trip in January or for Spartan Race's annual Big Bear Beast weekend, there's always an excuse to go.
With summer here, there's even more reason for weekend warriors to head to Big Bear as they introduce their new Big Bear Ropes Course, a high-octane obstacle course that towers 35 freet off the ground!
Of course, the big question is not what to do when you get there, but where to stay?! Sure, there's always a small hotel or a cabin rental. But what's the best of the best? This past May, I discovered one of Big Bear's greatest treasures when it comes to accomodations: Summit Fun Zone. Perfect for families or friends; especially those who attend the annual Spartan Race in the spring as it's just steps from Snow Summit. The impressive duplex space accomodates 16 guests!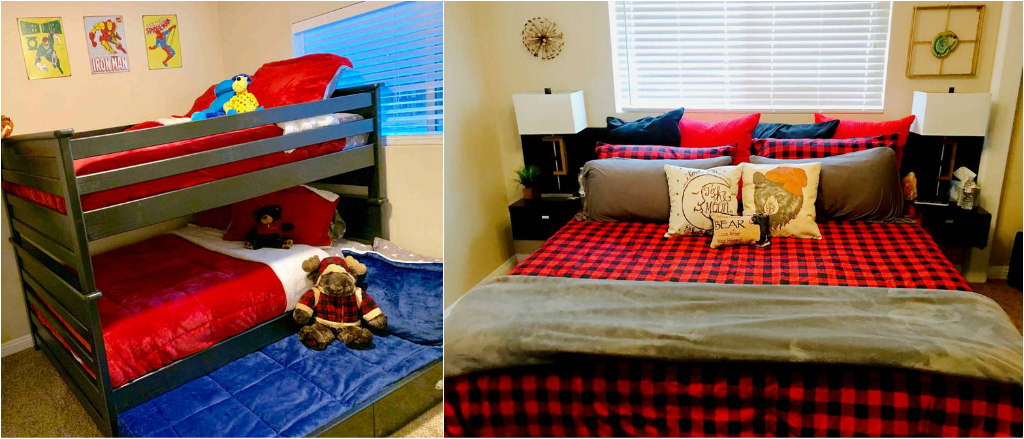 With six bedrooms (10 beds) and four bathrooms, the SFZ is clean and fully upgraded with amenities including:
Hot tub, BBQ on lower and upper balcony
Gas fireplaces
washer/dryers
Cable/wifi
Massage Chair
Air hockey, games galore!
Incredibly welcoming, athletes from the Hardkour Performance obstacle race team only had good things to say.
"The Summit Funzone surpasses all expectations," said athlete Christina Stratton.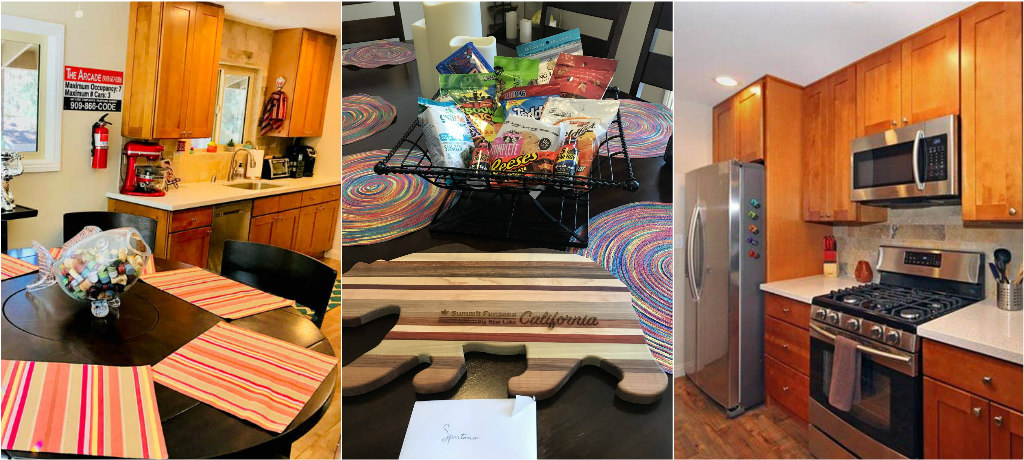 Hardkour's CEO and coach, Justin Nucum raved, "The owner, Bari, was very accommodating prior to the group checking in. As we got to the Summit Fun Zone, she surprised us with a lovely note to wish us good luck at our competition for the weekend plus some snacks for everyone to share. The house was very clean, comfortable and had everything that we could ask for including a massage chair, jacuzzi, games and coffee! The location was walking distance from the venue which made it very convenient for the group to go back and forth without the hassle of worrying about parking and shuttling into the venue. I highly recommend to stay at the Summit Fun Zone for any size group for both kids and adults."
Whether it's a family reunion or even a bachelor weekend, Summit Fun Zone is quite possibly one of the best AirBnb's in the SoCal area.
Not only are is there plenty of space for a large group, but it's comfortable as well.
"The bed was super comfortable. The upstairs unit had games as well as a massage chair (perfect for Spartan athletes!). All in all a wonderful place that I highly recommend and would love to stay at again," added athlete Tony Maher.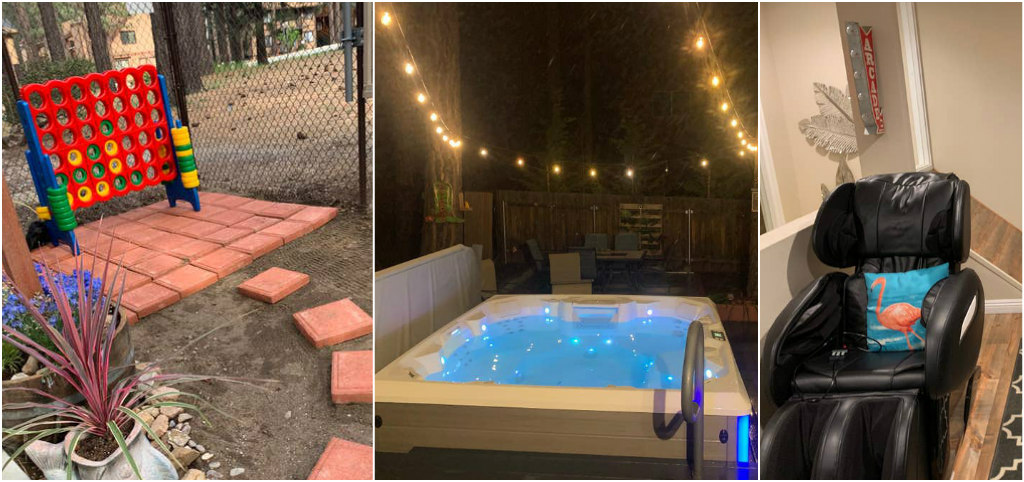 Before you leave, be sure to leave a lock signed by you on the Lock Wall for good luck!
To learn more about Summit Fun Zone and plan your Big Bear stay visit: https://www.airbnb.com/rooms/16615001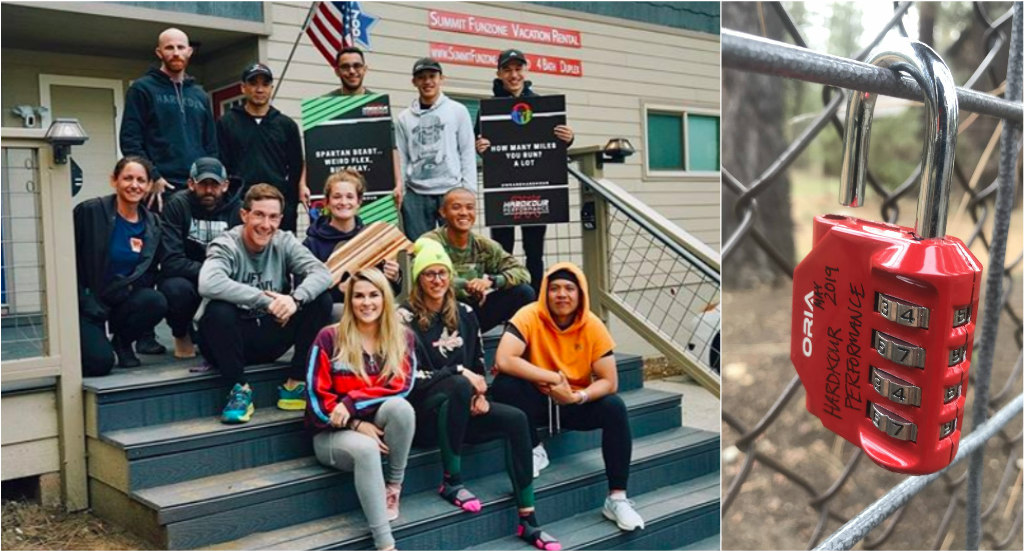 Hardkour Performance team at Summit Fun Zone