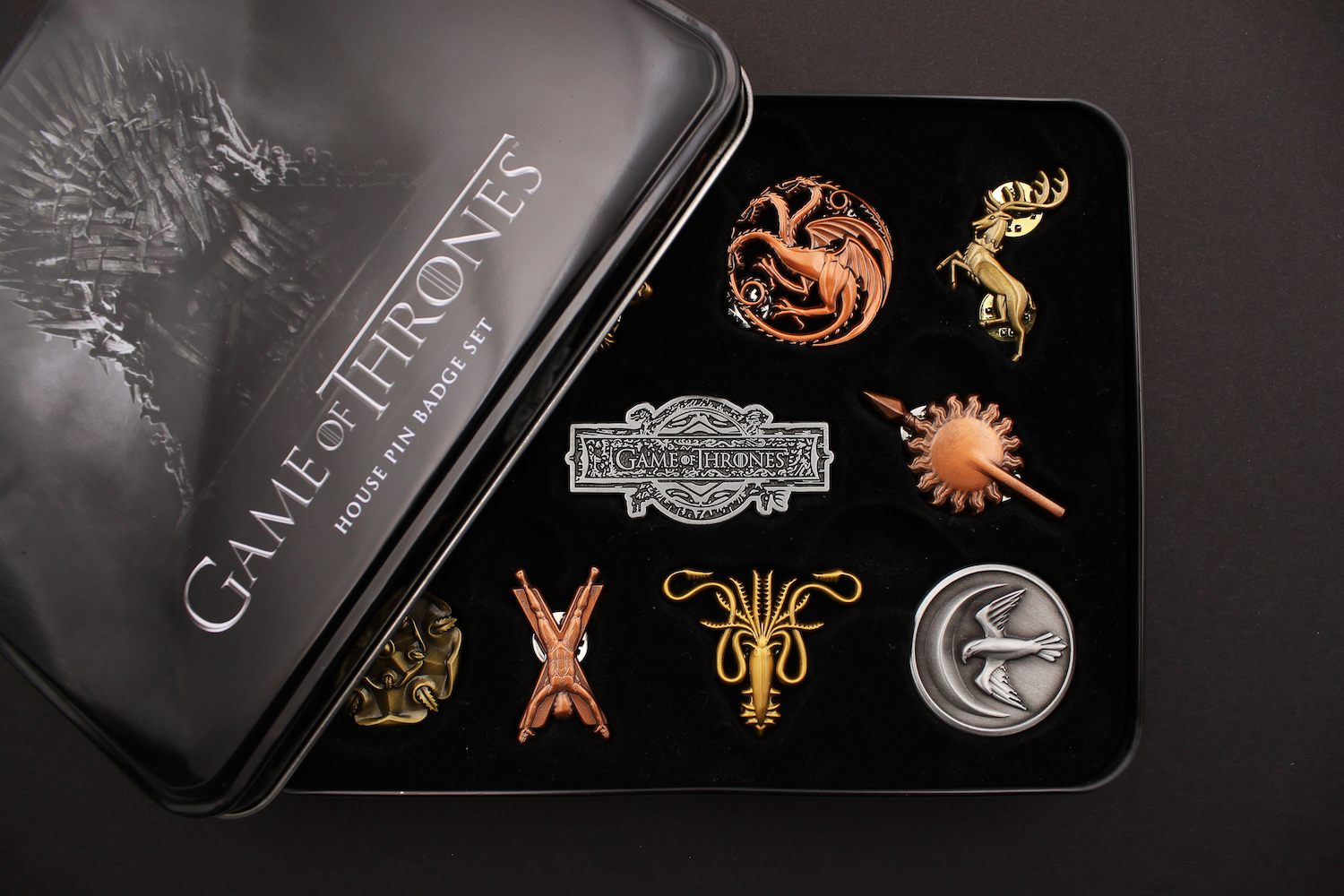 The Koyo Store, has partnered with HBO Licensing & Retail to celebrate the epic final season of Game of Thrones.
The new deal with HBO, brokered via LMI, will see The Koyo Store create a series of high quality, fully licensed pin badges depicting the great Houses within Game of Thrones: Stark, Targaryen, Lannister, Arryn, Tully, Greyjoy, Baratheon and Tyrell.
The series of pin badges will be available via www.thekoyostore.com and third-party retailers.
"We are absolutely delighted to be able to bring our pin badges to the huge Game of Thrones audience," said The Koyo Store MD Lee Townsend. "We know that Game of Thrones fans will be thrilled to be able to wear the pins of their favourite Houses and believe that our pin badges will prove to be collectible for many years to come."
The Koyo Store was founded just over a year ago, but has already found success with pin badges, achievement coins and more across a number of entertainment and gaming brands, including emoji, Rainbow Six Siege, Street Fighter, World of Tanks, World of Warships, Thunderbirds and Captain Scarlet.