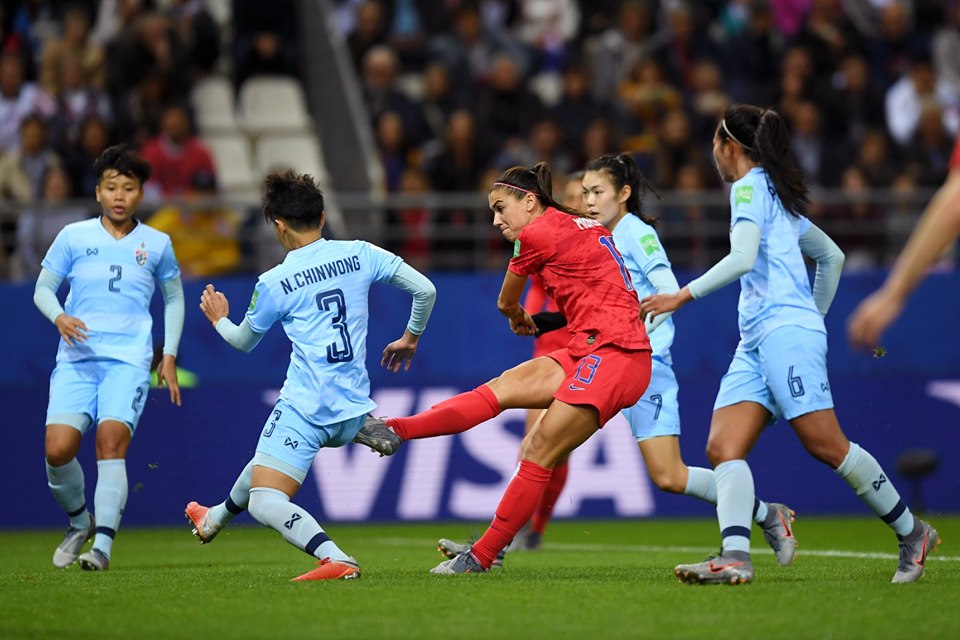 The FIFA Women's World Cup France 2019™ kicked off with U.S. vs. Thailand.
The last time the they faced-off, U.S. defeated Thailand 9-0. This time, they played above and beyond winning 13-0.
Records tumbled as USA began their title defence with an almighty bang against Thailand. The biggest win ever seen at the #FIFAWWC, Alex Morgan equalled the most goals scored in a game (5) as the Stars and Stripes struck ten in a second-half onslaught.
As the first-ever FIFA Women's World Cup™ featuring single-venue matches in a 24-team format, 14 out of the 52 matches are now sold out – with currently no more inventory available – including the Opening Match which was played in Paris on Friday as well as several matches taking place later in the competition.
Tickets are still available via www.fifa.com/tickets and are on sale starting from just €9.