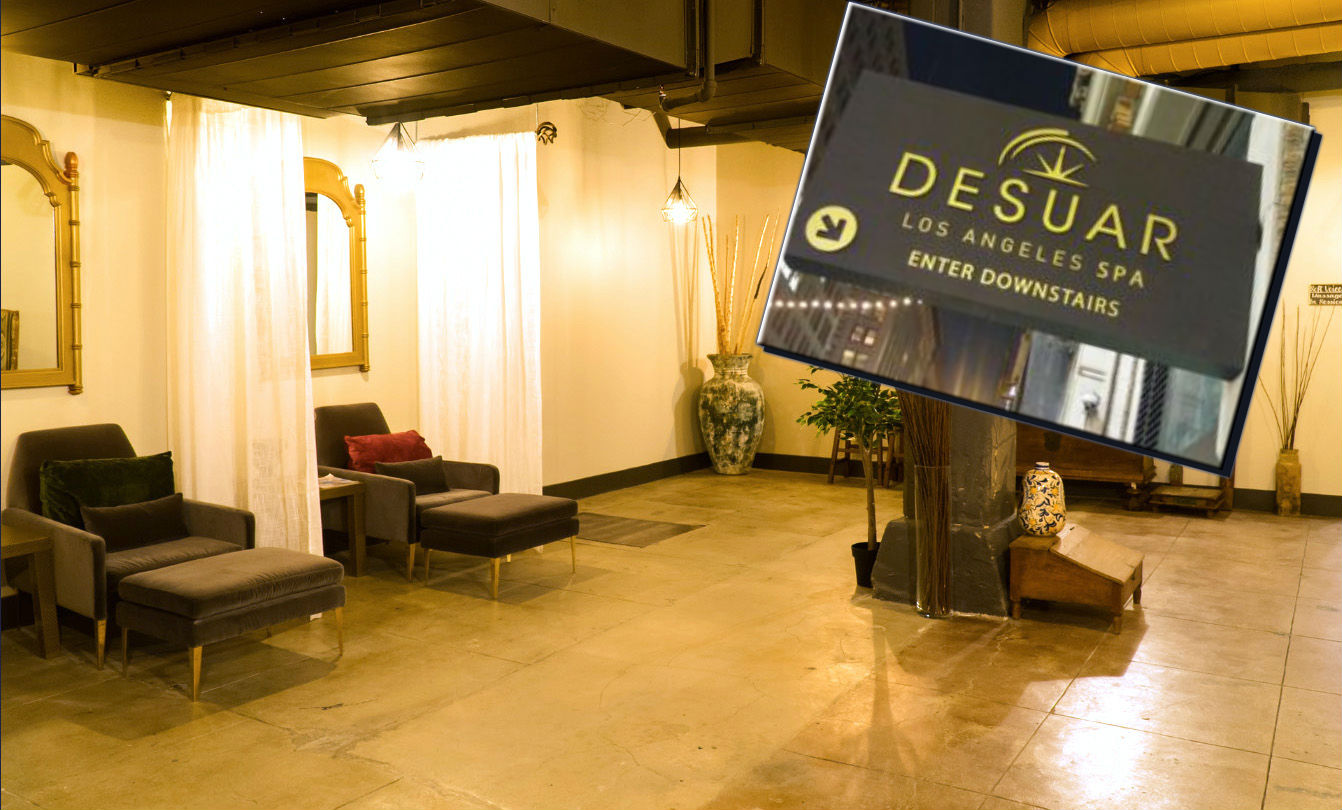 There once was a time when you could only get a decent facial or massage in Beverly Hills. Things have changed for the better and DESUAR Spa, which opened a little over a year ago, is the perfect example.
Located in the heart of downtown Los Angeles, steps away from the iconic Millennium Biltmore, DESUAR Spa is an amazing sanctuary where you can spend hours experiencing an array of high-end therapeutic services encompassing skin and body treatments.
I was curious to find out how the services compared to the spas on the Westside. Leaving my home with plenty of time, I still arrived 20 minutes late frustrated with the traffic due to one-way streets and construction work. Thankfully, I called the spa and the founder, Deisy Suarez stayed on the phone with me, directing me where to go. I finally reached my destination, which, by the way was on a one-way street and I realized that there was no parking around the building. Luckily, I got a spot at a meter in front of the spa. I have to say, it was not the easiest place to find. I was surprised that Desuar is situated in the lower level of an old building which does not appear too clean when you first step in; a major no-no in my book. I was hoping that this would not be the case as I got into the elevator.
Fortunately, I found their facility to be clean and quiet, providing a relaxing ambience. The staff was polite and eager to please. DESUAR Spa uses all-natural essential oils for their massages and the Phytomer skincare products for their facials. No matter what array of treatments you select, their menu of services have been thoughtfully curated to ensure that you have been treated to sensory delights and therapeutic, natural healing. From the 14 facial services offered on the menu, there is something for everyone. I selected the O2 Oxygen Rejuvenating Facial.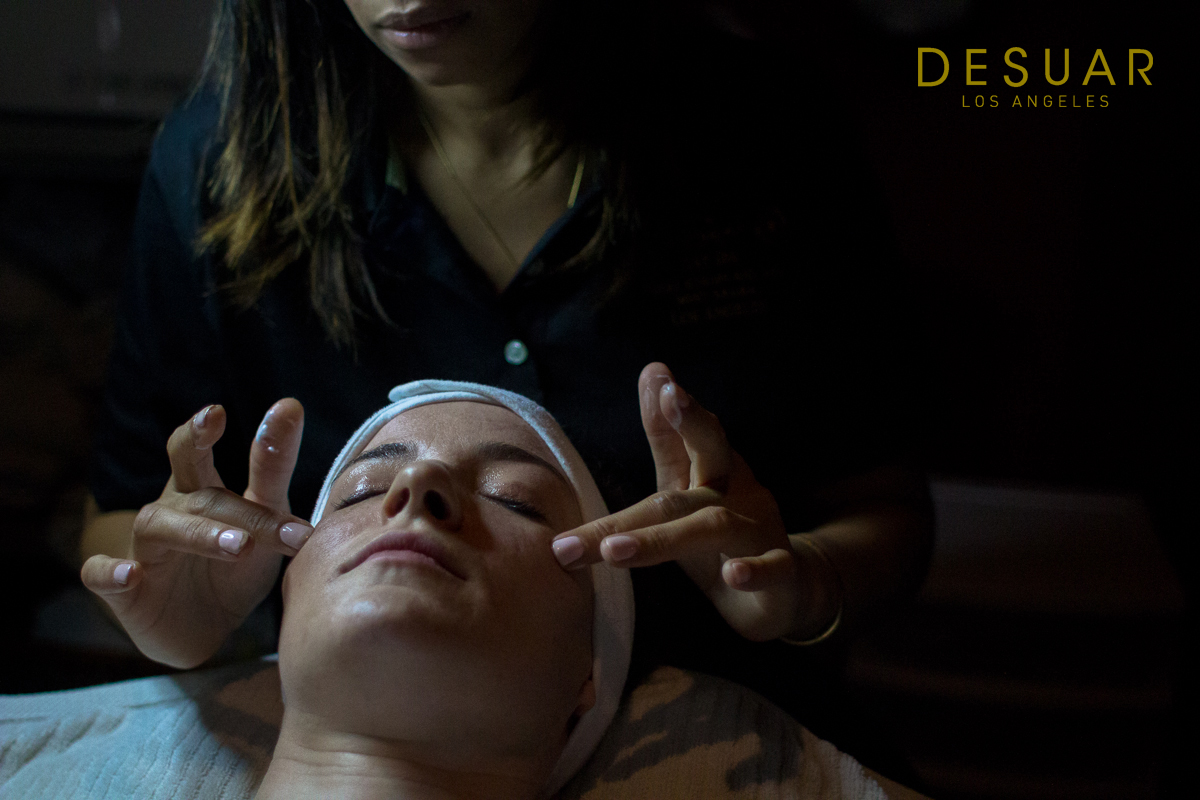 This particular facial revitalizes and plumps dry and mature skin. It combines the healing powers of oxygen and hyaluronic acid with the beautifying effect of vitamins.
An oxygen machine sprays a water based serum; the treatment uses pressurized oxygen to infuse a serum of low molecular weight hyaluronic acid, antioxidants, and peptides into the skin to instantly rejuvenate the skin. It heals, calms and improves blood flow while nourishing and hydrating the skin. It also gives the skin a silky-smooth finish reducing fine lines and wrinkles giving your face a younger more radiant appearance. Pure oxygen is also known as an anti-bacterial, This treatment includes, Exfoliant mask, light extractions, serum, and customized mask.
I felt wonderful after my facial, which I highly recommend. It lasts 60 minutes and the cost is $145.
Besides facials, DESUAR also offers scrubs, massages, spray tan, waxing and much more. Try it, I guarantee that you will like it.
220 W 5th Street, Los Angeles 90013
Tel: 213.265.7908