It's true!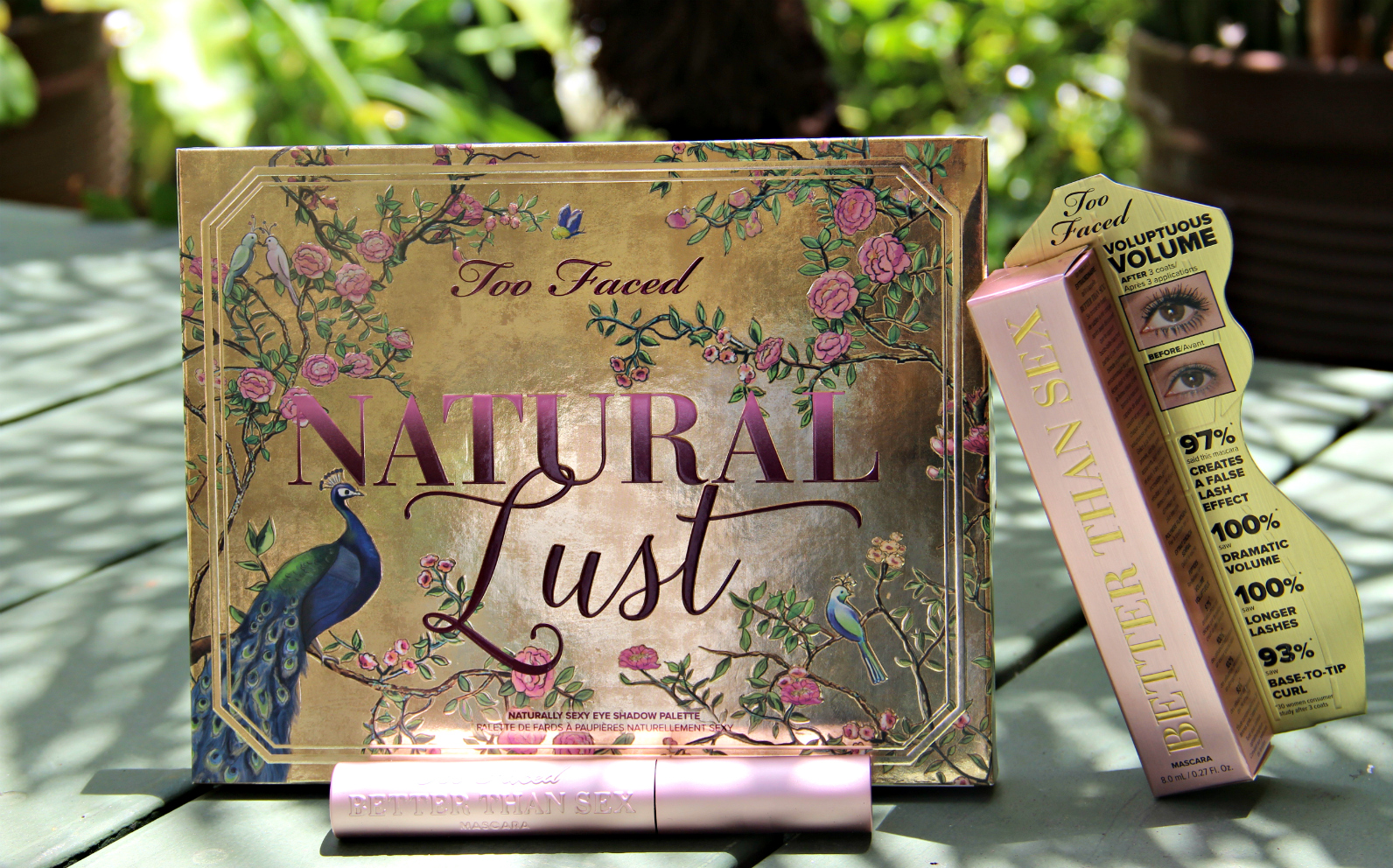 As you know, I try a lot of products every week; from perfumes to skincare and, of course makeup. Yet, for some reason, I had not had a chance to try "Better Than Sex Mascara, the #1-selling prestige mascara in America" from Too Faced… a mascara so amazing that it will astonish you every time!
Of course, I could not wait to test it. But first let's find out why it works so well: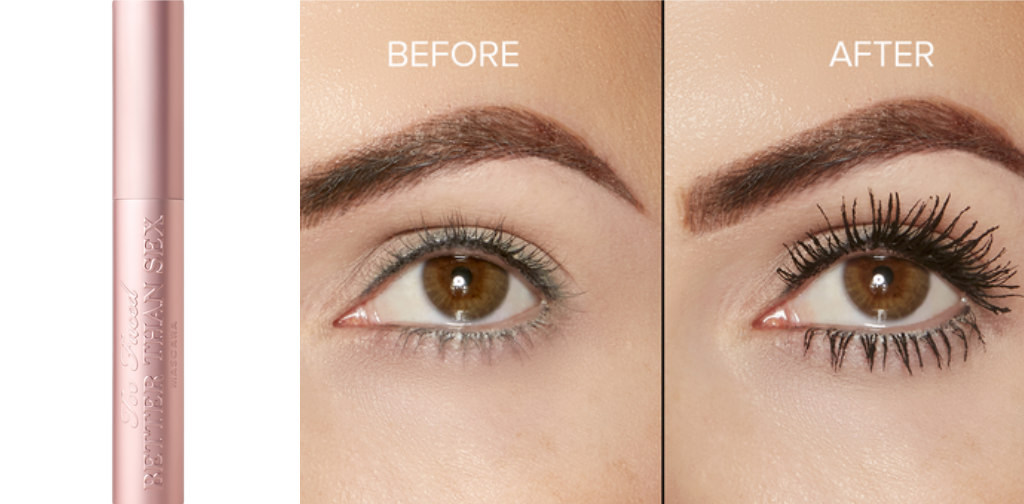 Better Than Sex provides extreme volume and a dramatic look with each coat. The hourglass-shaped brush unlocks the formula: Acacia Senegal tree extract to create the perfect volume. The FILM-FORMING POLYMER-Locks curl into place which produces a lift, while the UNIQUE PEPTIDES condition the lashes.
I just tried it this morning and I am happy to report that it is all true. It is, in fact, truly amazing!
Price: $24.00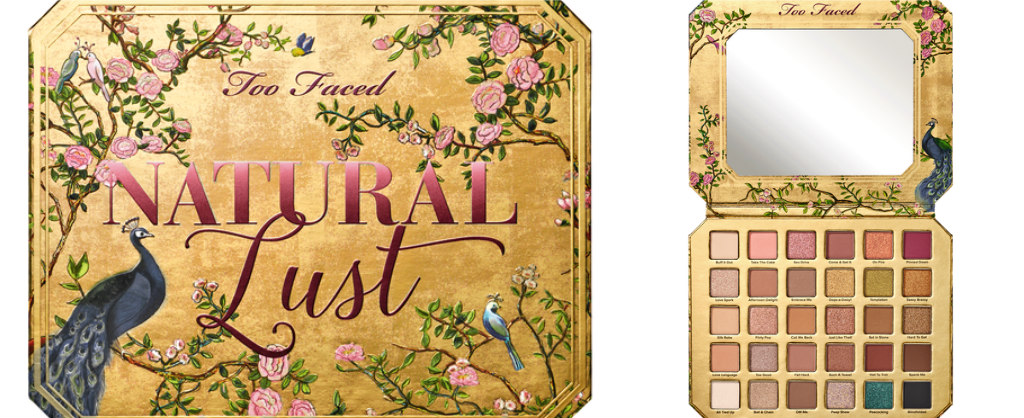 I also decided to try their Natural Lust – Naturally Sexy Eyeshadow Palette. A collection of 30 natural highly-pigmented shades with one-swipe payoff, and creamy texture that's easy to blend. It's formulated without Gluten and Parabens.
This Palette Includes 30 x Eyeshadows:
Buff It Out (matte marshmallow), Take the Cake (matte baby pink), Sex Drive (metallic rose), Come & Get It (matte antique mauve), On Fire (copper multi-sparkle), Pinned Down (matte fuchsia), Love Spark (cream multi-sparkle), Afternoon Delight (matte soft brown), Embrace Me (matte taupe), Oops-a-Daisy! (sparkling soft gold), Temptation (gilded olive), Sassy Brassy (metallic bronze), Silk Robe (matte cream), Flirty Pop (pink champagne), Call Me Back (burnt orange), Just Like That! (metallic mauve sparkle), Set in Stone (matte rustic brown), Hard to Get (gilded taupe brown), Love Language (matte beige), Too Good (silvered pink), Fall Hard (matte mauve), Such a Tease! (metallic purple brown), Hot to Trot (matte mulberry), Spank Me (matte espresso), All Tied Up (pearl white), Ball & Chain (metallic pewter), DM Me (matte charcoal grey), Peep Show ( gilded lilac), Peacocking (metallic deep teal), Blindfolded (matte pitch black).
Everything you need to obtain any and every eye look you dream up!
Price: $59.00