The award-winning short form comedy series, "Little Italy, Los Angeles," produced by Adriano Valentini Productions & Adaptive Studios, is now available to stream at littleitalyLA.com.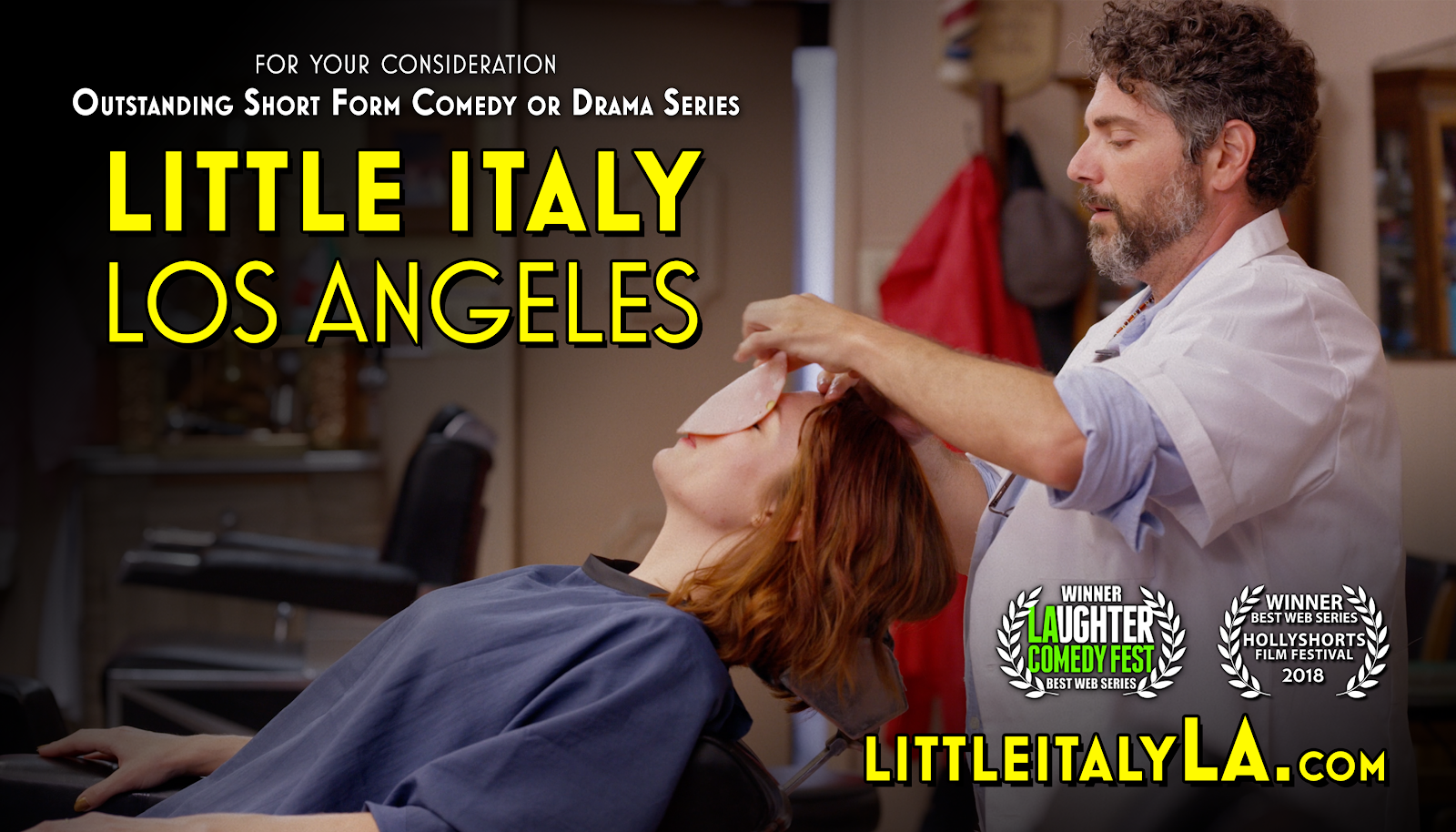 LA's Little Italy is a neighborhood undergoing change. From corporate stores to hipster salons, foreign food trucks to gay bars. "Little Italy, Los Angeles" follows the interconnected lives of the community's diverse residents, led by its last original Italian, Frank the Barber, as they learn to adapt to its' inevitable transformation.
Winner of Best Web Series at both HollyShorts Film Festival and LA Comedy Fest, "Little Italy, Los Angeles" was created and directed by NBC Comedy Playground Winner and HBO's Project Greenlight Top 10 Finalist, Adriano Valentini, who fuses his admiration for his Italian heritage with the culture of his current 'hipster-heavy' city that is Los Angeles.
"Little Italy, Los Angeles" will be taking part in the FYC Independents Screening & Red Carpet EVENT on May 31, 2019. For more information, contact info@littleitalyLA.com.
Watch the Trailer: https://www.littleitalyLA.com/trailer
Watch All Six Episodes: https://www.littleitalyLA.com
Starring: Sandro Iocolano (How to Do Sh!t with Guido Gagootz), Jade Catta-Preta (Those Who Can't, Future Man, Life in Pieces), Ali Hoffman (Major Crimes, Seal Team), Carmine DiBenedetto (Newsroom, NBC's Sunset Ppl), Josh Simpson (Guy Code, UCB Comedy Originals), Brandon Kyle Goodman (Amazon Prime's Red Oaks), Justine Marino (E!'s The Funny Dance Show), Becki Dennis (Veep, Young Sheldon, This is Us), Tiffany Daniels (Grace and Frankie, Big Bang Theory, NCIS), Emily Kincaid (Netflix's Abducted in Plain Sight)