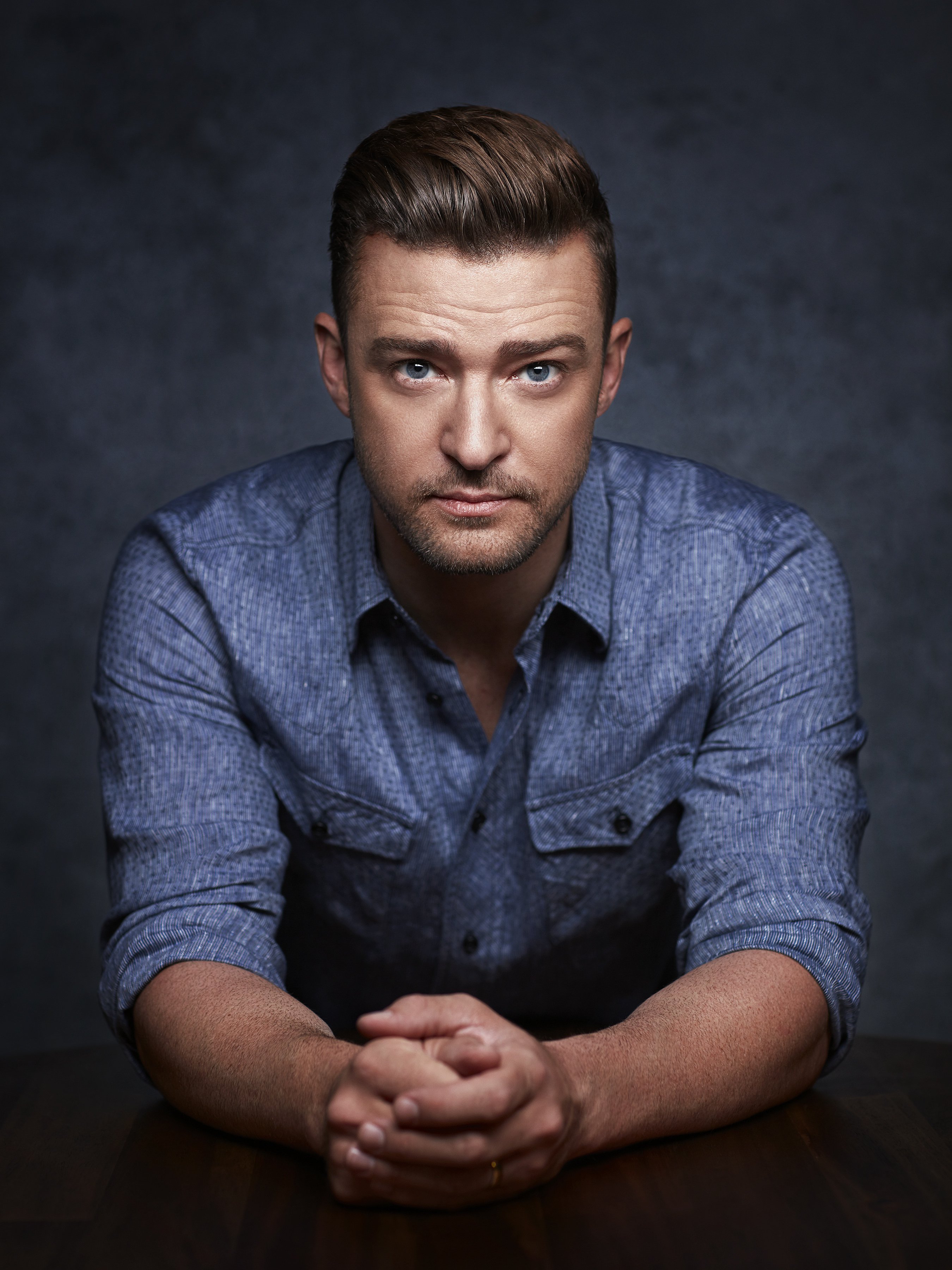 The Songwriters Hall of Fame announced today that Justin Timberlake will receive the Contemporary Icon Award at the 50th Annual Induction and Awards Dinner slated for Thursday, June 13th at the Marriott Marquis Hotel in New York City.
The Songwriters Hall of Fame Contemporary Icon Award has been initiated in order to celebrate a songwriter-artist who has attained an iconic status in pop culture.
SHOF Chair Nile Rodgers commented, "Justin is extraordinary. Like Michael Jackson and George Michael before him, he's turned pop music into great art and made 3 or 4 of the most influential albums of the last 15 years. How? He knows the secret is extraordinary songs. He and Timbaland have defined an era."
President & CEO Linda Moran added, "Multitalented and multifaceted, respected, admired and beloved by his fans and peers alike, Justin is the epitome of the songwriter-singer the Contemporary Icon Award was created for. The Songwriters Hall of Fame is proud to acknowledge his contributions to and status in pop culture. To be doing so at the celebration of the SHOF's 50th Anniversary makes the award and the gala all the more special."
Timberlake has sold more than 32 million albums worldwide, sold-out arenas across the globe, received numerous awards and nominations and has become one of the most highly respected entertainers in the business. He released the four-times platinum-selling song, "Can't Stop the Feeling!" which he co-wrote with Max Martin and Shellback, for the film Trolls, which debuted at No. 1 on the Billboard Hot 100, and was ultimately the best-selling U.S. single in 2016. The single marked Timberlake's 10th Grammy and garnered a nomination for an Academy and Golden Globe Award. In February 2018, Timberlake released his fourth solo album, Man of The Woods, which reached No. 1 on the Billboard 200 chart, and recently completed his sold-out world tour, ranked #1 by Pollstar's Live75 chart, in support of the project. A prolific songwriter, Justin has written and/or co-wrote all eight of his #1 Billboard hits including, "My Love," "Sexy Back," "Rock Your Body," "What Goes Around…Comes Around," "Summer Love," "Can't Stop The Feeling," and "Not A Bad Thing."
Along with those chart toppers, he teamed up with other major names writing lyrics for more smash hits including "Dead and Gone" with T.I., which won a GRAMMY for Best Rap Sung Collaboration in 2007. He also wrote two more Top 10 hits, "Say Something" with Chris Stapleton, featured on his Man of The Woods album and "4 Minutes" with Madonna and frequent collaborator Timbaland for her 2008 Hard Candy album, of which he was also a co-producer. He has also written and co-written songs for the likes of Beyoncé ("Partition" and "Blow"), Rihanna ("Rehab"), Reba McEntire ("The Only Promise That Remains) and Ciara's "Love Sex Magic."

A gifted actor, he has appeared in a diverse slate of films including Alpha Dog, Bad Teacher, and Shrek the Third. He also earned strong reviews for his performance in the Academy Award-nominated The Social Network. Named "one of the 100 most influential people in the world" by Time in 2007 and 2013, Timberlake is a four-time Emmy Award winner for his appearances on Saturday Night Live, and recently added author to his resume with the autobiographical book Hindsight & All the Things I Can't See in Front of Me.
Inductees at this year's event include Dallas Austin, Missy Elliott, Tom T. Hall, John Prine, Jack Tempchin & Yusuf / Cat Stevens. Master songwriter Carole Bayer Sager will be receiving the prestigious Johnny Mercer Award, iconic music publisher Martin Bandier is the Visionary Leadership Award recipient and GRAMMY® Award-nominated multi-platinum singer/songwriter Halsey will receive the Hal David Starlight Award. Timberlake is the second recipient to ever receive the award, the first was Lady Gaga in 2015.
Ticket Information:
Tickets for the Songwriters Hall of Fame event begin at $1,500 each, and are available through Buckley Hall Events, 914-579-1000. Net proceeds from the event will go toward the Songwriters Hall of Fame programs. Songwriters Hall of Fame is a 501(c)3 organization. The non-deductible portion of each ticket is $170. Contributions, for which no goods or services are received in exchange, are fully tax-deductible as provided by law.