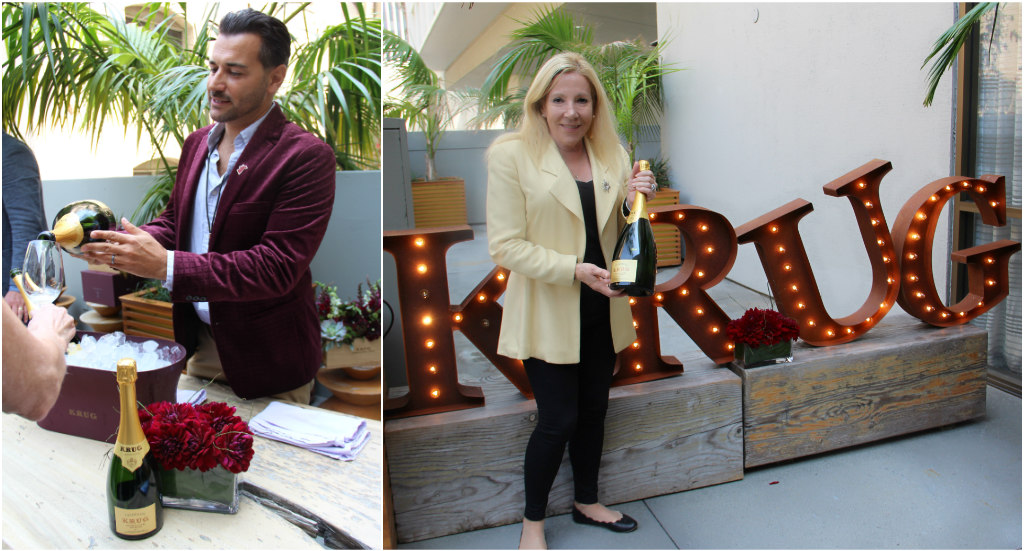 There is an annual festival/event for everything; Coachella for music, Sundance for film, The Taste for food, but what about for Champagne? Effervescence is the answer.
For the second year, the unique Champagne and sparkling wine celebration descended on Los Angeles for three days; catering to Champagne collectors, luxury consumers, and adventurous aficionados of the bubbly. An impressive amount of importers, vineyards and more gathered this past weekend at The Line Hotel to deliver a taste of the best-of-the-best; from Moet Chandon, Veuve Cliquot, Dom Perignon, Nicolas Feuillatte, Krug, Ruinart, Drappier, Piper-Heidsieck, Bollinger, Delamotte and more.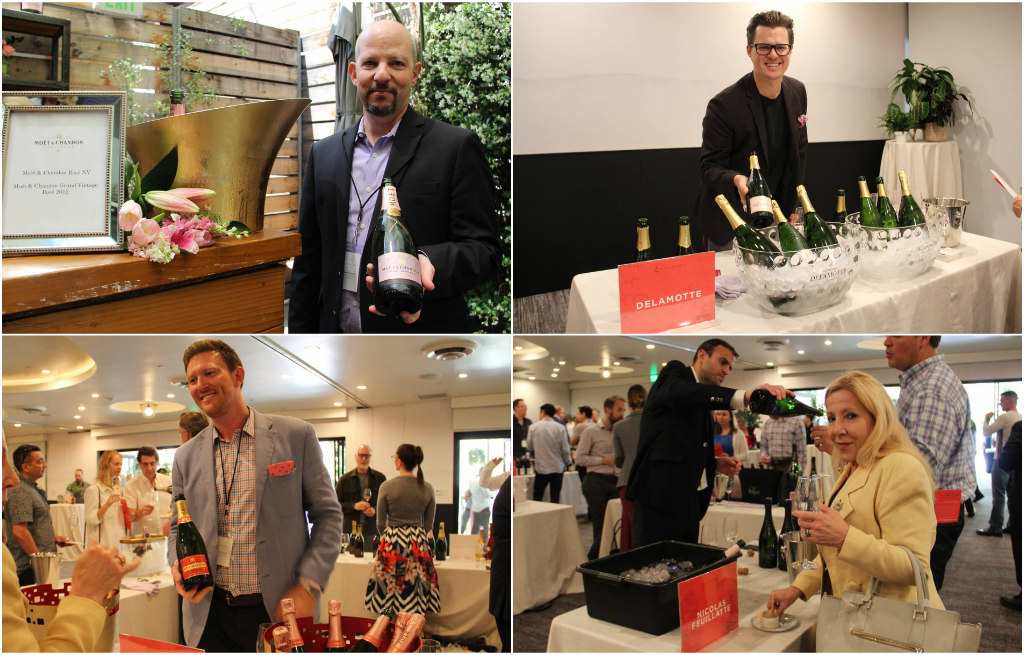 Offering several events throughout the weekend, Effervescence kicked off with a Krug Collector Dinner hosted by Krug with winemaker Jérôme Jacoillot and Chef Vartan Abgaryan.
Prior to the Grand Champagne Tasting on Saturday, the media experienced a unique and special event: Fromages de France, which was also offered to Effervescence guests later that day. World renowned cheese monger François Robin of Make It Magnifique and Aline Thiebaut of Aliane Wines guided us through an incredible journey of the senses as we tasted pairings of five artisanal French cheeses (Comté, Brillat-Savarin, Langres, Bleu d'Auvergne, and Mimolette) matched with five Champagnes from legendary houses Suenen (Côte des Blancs), Huré Frères (Montagne de Reims), Champagne A. Chauvet (Montagne de Reims), and Marion-Bosser (Vallée de la Marne). François Robin's wonderful sense of humor and comical bits made the tasting even more entertaining. Author of the book, "Le Fromage pour les Nuls" (Cheese for Dummies), François is an official cheese expert and has been for many years.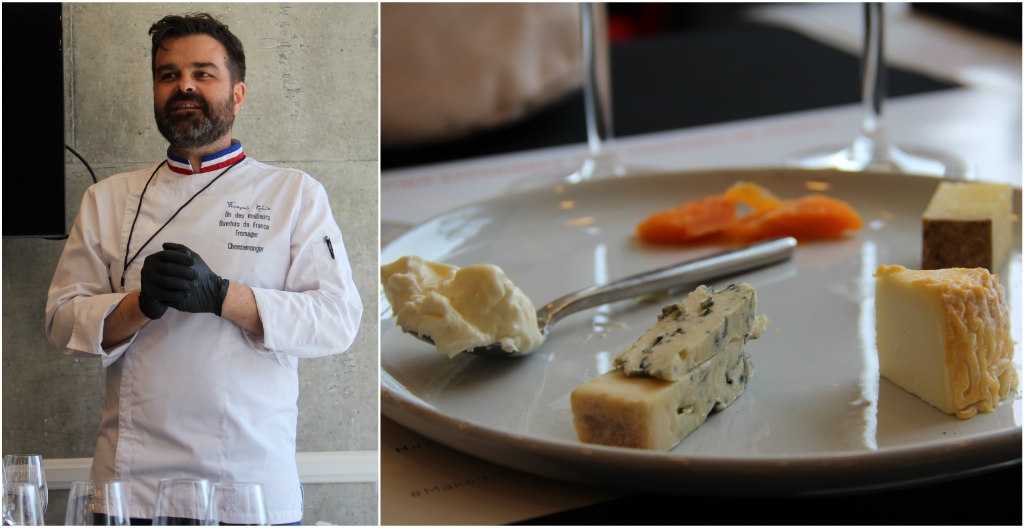 He challenged our senses as we were given a contraption to plug our noses and a blindfold so as to not see or smell what we were tasting. The idea was to recognize and appreciate your ability to smell and taste. Biting into the buttery triple cream Brillat-Savarin and lifting off the nose plug truly opened up our senses. As for our favorite pairings: Chauvet Grand Rose Brut + Langres and Huré Frères NV Memoire + the Comté. This is a tasting experience every human must partake of before they die. It's a little taste of heaven!
Weekend festivities included Master Classes from Krug Champagne, Pinot Noir & Chardonnay featuring Bollinger and Ayala, the gala dinner with female Chefs: Nancy Silverton, Dominique Crenn, Suzanne Tracht and Dahlia Navarez, a Sunday bubble brunch with sparkling wines and, of course the Grand Champagne Tasting which offered guests an opportunity to taste and converse with the winemakers, owners and brand ambassadors from more than 30 renowned Champagne houses.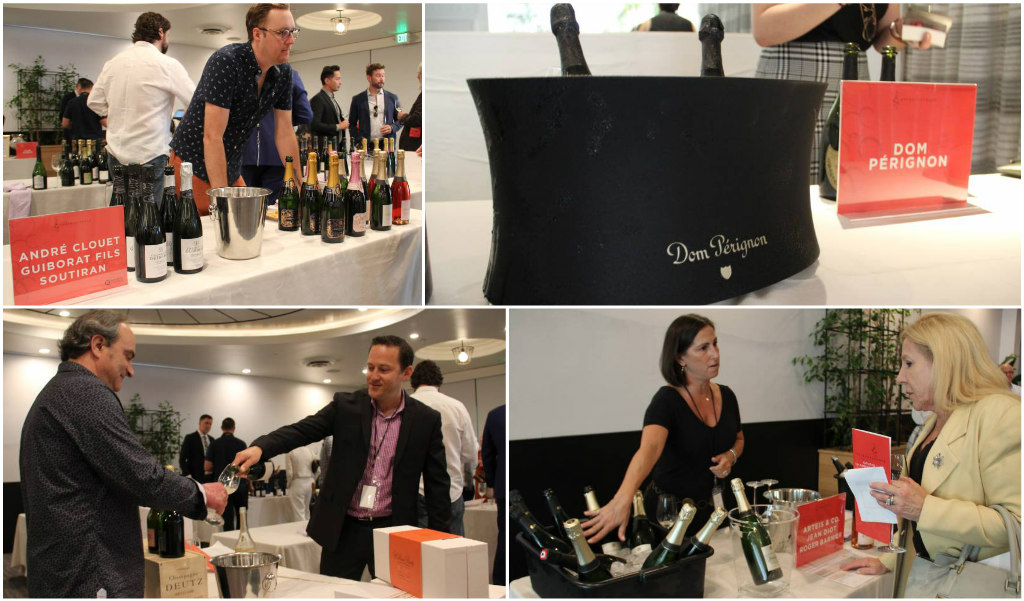 Effervescence was founded by Dan Perrelli, owner of First the Wine, a Los Angeles wine shop.
Dan was inspired by Olivier Krug, a sixth-generation member of the Krug family and director of the Champagne house.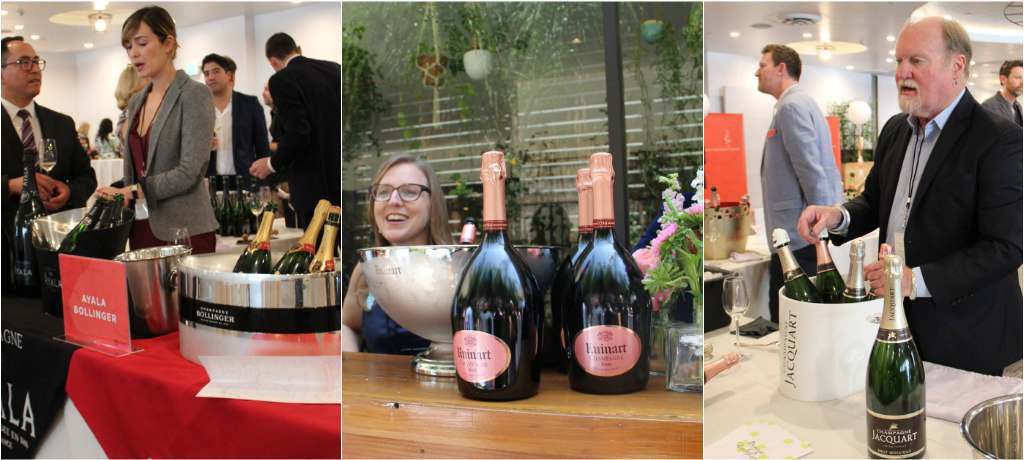 Cheers to the 2nd of many Effervescence events!