The famed Cathedral of Notre Dame de Paris set fire around 6:20 PM on Monday in Paris, France, according to reports. The fire was discovered where a $6.8 million renovation project was underway.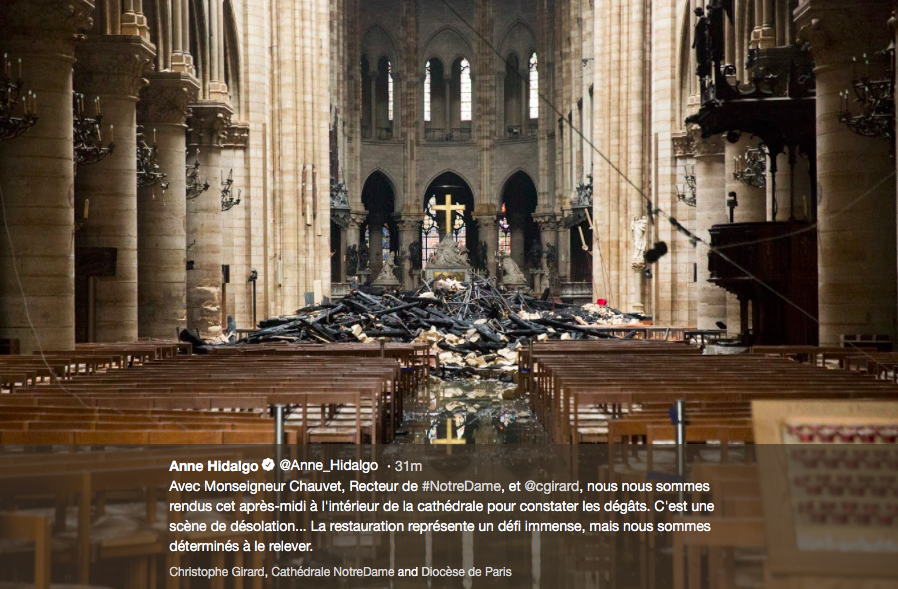 Now that the fire has ceased, an investigation has begun. Officials are treating it as an accident, not a deliberate act.
President Emmanuel Macron vowed that Notre-Dame would be rebuilt, and French business leaders pledged to contribute hundreds of millions of euros to the effort, according to reports.
This morning, President Donald J. Trump, on behalf of the American people, offered his condolences to President Emmanuel Macron of France for the devastation caused by the fire at the Cathedral of Notre Dame de Paris.
The United States stands with French citizens, the city of Paris, and the millions of visitors from around the world who have sought solace in that iconic structure. The Cathedral has served as a spiritual home for almost a millennium, and we are saddened to witness the damage to this architectural masterpiece. Notre Dame will continue to serve as a symbol of France, including its freedom of religion and democracy. France is the oldest ally of the United States, and we remember with grateful hearts the tolling of Notre Dame's bells on September 12, 2001, in solemn recognition of the tragic September 11th attacks on American soil. Those bells will sound again. We stand with France today and offer our assistance in the rehabilitation of this irreplaceable symbol of Western civilization. Vive la France!