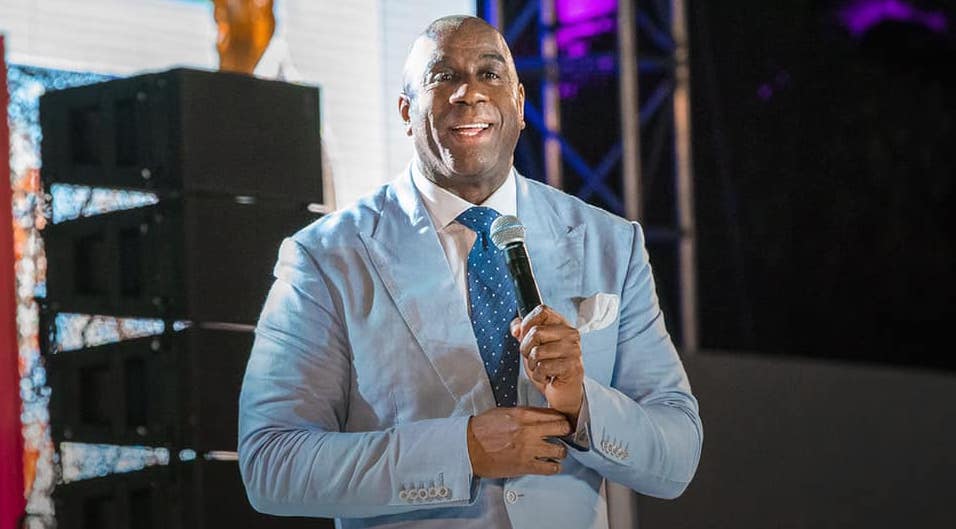 Magic Johnson announced Tuesday night that he is stepping down as president of basketball operations for Los Angeles Lakers, just two years after stepping into the position.
"It's a difficult decision. I cried before I came here," Johnson said before the Lakers' regular-season finale against the Portland Trail Blazers, a 104-101 loss.
"I am about to cry now. It's hard when you love an organization the way I love this organization. It's hard when you love a person like I love Jeanie [Buss]. I don't want to disappoint her."
"I want to go back to having fun,'' he said. "I want to go back to being who I was before taking on this job."
In a statement released shortly after Johnson's announcement, the Lakers organization said:
There is no greater Los Angeles Laker than Earvin Johnson. We are deeply grateful to Magic for all that he has done for our franchise – as a player, an ambassador and an executive.
We thank him for his work these past two years as our President of Basketball Operations and wish him, Cookie, Andre, EJ and Elisa all the best with their next steps. He will always be not only a Lakers icon, but our family.
As we begin the process of moving forward, we will work in a measured and methodical fashion to make the right moves for the future of our organization.