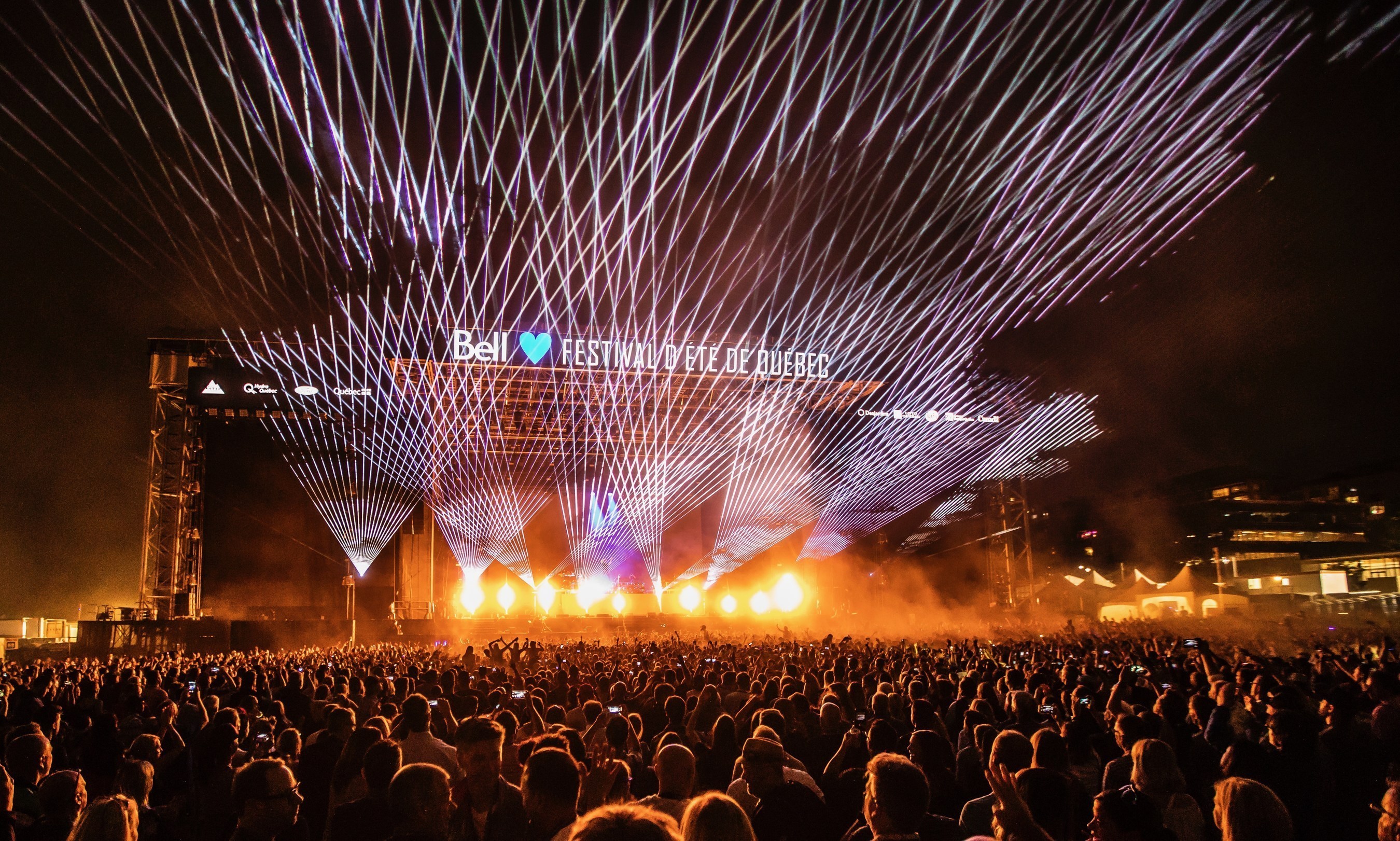 Quebec City is a top summer destination this year as the city unveils the lineup for its 52nd annual Festival d'ete de Quebec (FEQ). Arguably the largest festival in North America, with over 325,000 attendees, FEQ spans 11 days, from July 4 -14 in the heart of Quebec City. For 2019, FEQ boasts a legendary lineup featuring Mariah Carey, Chvrches, alt-J, Twenty One Pilots, Imagine Dragons, Lynyrd Skynrd, Blink-182 and more. For a full list of artists, visit FEQ.
While it's still somewhat of a hidden gem in the U.S., FEQ was founded in 1968 and is older than Woodstock and Glastonbury. More than 250 performances take place in 10 venues, including the festival's main Bell Stage, situated on the Plains of Abraham, a historic battlefield. Best of all, it's one of the most affordable festivals in the world. Passes, which go on sale at noon on Thursday, April 4, are just $105 (CAD) for all 11 days and are transferable. Passes can be purchased here. FEQ also features free entertainment daily at two outdoor stages.
FEQ is the gold standard of festivals, offering a unique immersive experience that merges music with Quebec City's rich history, food and culture. Performances are held in the evenings, leaving days free to explore. Travelers can visit the walled city of Old Quebec, a UNESCO World Heritage site, as well as museums, parks, and scenic attractions. Foodies can enjoy world class cuisine at the hundreds of restaurants that make Quebec City a culinary destination. And contrary to most festivals, there's no camping required. Instead, attendees can enjoy comfortable accommodations at one of the more than 6,500 hotel rooms throughout the city.
New for 2019: FEQ headquarters in the Quebec Armory
FEQ attendees can enjoy a new venue this year – the Quebec Armory (Manège militaire des Voltigeurs de Québec), with a terrace that faces the Plains of Abraham (pass required). Open from 5 p.m. to 1 a.m., the terrace is THE place to have a drink or snack between shows. Afterwards the party continues inside the Manège with late night shows and fun from 10:30 pm to 2 am.
About Festival d'été de Québec
Festival d'été de Quebec, Canada's most important outdoor music festival, is set in modern, yet historic and picturesque Québec City. With global attendance usually topping more than one million entries each season, the Festival celebrates music for 11 days in July at 10 venues. The festival prides itself on its multi-genre line-up. Over the past few years, FEQ has presented artists including The Rolling Stones, Lady Gaga, Bon Jovi, Sheryl Crow, Red Hot Chili Peppers, Foo Fighters, The Killers, Keith Urban, Aerosmith, Skrillex, Lionel Richie, The Offspring, Metallica, Elton John, The Black Eyed Peas, Billy Joel, The Who and KISS.