Effervescence… the epicurean event centered solely around Champagne and sparkling wines, will return to Los Angeles May 3-5, 2019.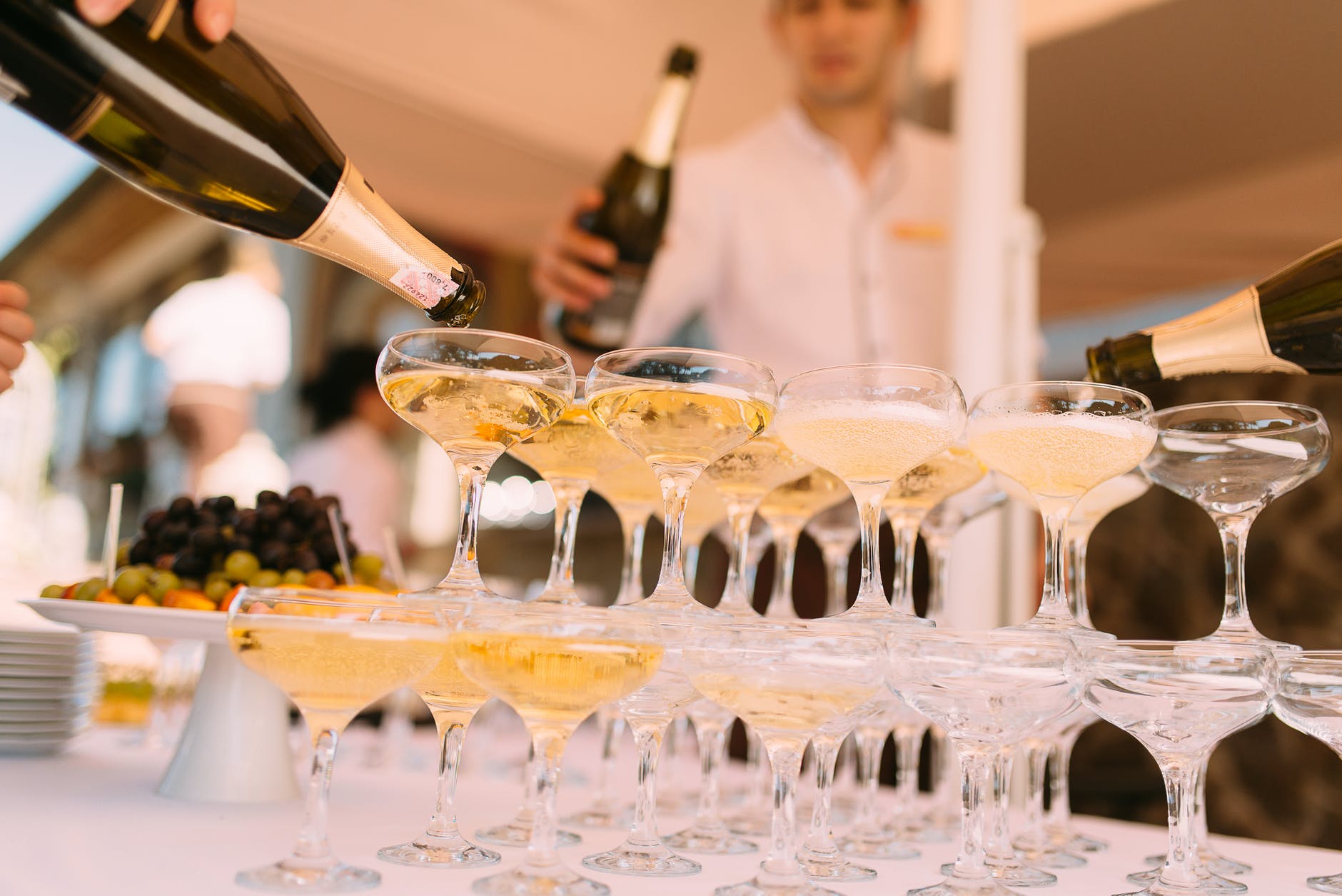 The three-day festival will kick off on May 3rd with a once-in-a-lifetime dinner hosted by Krug and will pour into the weekend with the Grand Champagne Tasting featuring top Champagne producers, and master classes taught by leading experts.
The idea for Effervescence was inspired by Olivier Krug, a sixth-generation member of the Krug family and director of the Champagne house.
"Olivier was visiting Los Angeles and was so impressed with our city's culinary diversity and thirst for bubbles that he suggested we hold an event to celebrate both. Because of his enthusiasm, we decided to pop the cork on this festival in a big way and are thrilled for what the 2nd annual event will bring," says Dan Perrelli, founder of Effervescence and owner of First the Wine, a Los Angeles wine shop.
An exclusive Gala Dinner at Jar will be hosted by California's leading female celebrity chefs: Suzanne Tracht, Nancy Silverton, Dominique Crenn and Dahlia Narvaez.
To top it off, Nancy Silverton will host the More Bubbles brunch featuring sparkling wines from around the world for collectors, winemakers, and enthusiasts.
Effervescence Festival partnered with the Los Angeles Times Food Bowl. It will be featured as one of 200 events during the month-long festival in May celebrating the city's dynamic food scene.
The three-day festival will include:
Krug Collector Dinner at 71 Above – Friday, May 3 at 7:00 p.m. Effervescence will kick off with a once-in-a-lifetime dinner for Champagne collectors, hosted by Krug Champagne, at 71 Above in downtown Los Angeles. Winemaker Jérôme Jacoillot will share stories and insight into the legendary house. Current releases as well as very rare library releases will be paired with a special menu prepared by Chef Vartan Abgaryan, who is returning to the 71 Above kitchen for this special occasion. Champagne Krug is poised to debut the 1988 Collection – the most anticipated Collection in over 30 years – to dinner guests. This is the first showing of this late-disgorgement, extremely rare offering in the US, and it will be the first opportunity for collectors to purchase the storied vintage. 71 Above is located at 633 W. 5th Street, 71st Floor. $1,750 a seat.
Grand Champagne Tasting at the Line Hotel – Saturday, May 4th from 12:00 p.m. to 4:00 p.m. Hosted at The Line Hotel in LA's trendy Koreatown district, the walkaround Grand Champagne Tasting will offer guests an opportunity to taste and converse with the winemakers, owners and brand ambassadors from more than 30 renowned Champagne houses. Purchasers of Grand Champagne Tasting tickets are eligible to win pairs of Recioto Spumante Champagne glasses by Bottega del Vino. The Line Hotel is located at 3515 Wilshire Blvd. $250 per person.
During the Grand Champagne Tasting, three masterclasses will be offered to ticket holders on a first come, first serve basis at no additional cost, including:

1:00 p.m. – Krug Champagne. Winemaker Jérôme Jacoillot will explore a vertical tasting of six Krug Grande Cuvée Editions. Every year, the recreation of Krug Grande Cuvée represents a new edition of the founder's vision, a vision that goes beyond the very notion of Vintage.
2:00 p.m. – Pinot Noir & Chardonnay featuring Bollinger and Ayala. In Champagne production, two grapes reign supreme: Chardonnay and Pinot Noir. Champagne offers an incredible case study in the possibilities of these two classic varieties. At this seminar, we will explore the complementary contrasts of Pinot Noir and Chardonnay in Champagne with two top houses.

"A Study of Pinot Noir via Champagne Bollinger & A Study of Chardonnay via Champagne Ayala"! The following wines will be poured:

Bollinger NV Special Cuvée *from magnum
Bollinger NV Brut Rosé
Bollinger La Grande Annee 2008
Bollinger La Cote aux Enfants Coteaux Champenois 2014
Ayala NV Brut Majeur *from magnum
Ayala NV Brut Nature
Ayala NV Rose Majeur
Ayala Blanc de Blancs 2012
3:00 p.m. – Fromages de France. World renowned cheese monger François Robin will create an extraordinary environment where guests will discover how their five senses work together to create the ultimate tasting experience. In all, five artisanal French cheeses (Comté, Brillat-Savarin, Livarot, Bleu d'Auvergne, and Mimolette) will meet their match — five Champagnes from legendary houses Suenen (Côte des Blancs), Huré Frères (Montagne de Reims), Champagne A. Chauvet (Montagne de Reims), and Marion-Bosser (Vallée de la Marne).

Gala Dinner – Saturday, May 4th at 7:00 PM. Renown female chefs Nancy Silverton, the first woman to win the James Beard Foundation's Outstanding Chef Award, Dominique Crenn, James Beard Foundation's 2018 Best Chef: West and first woman to receive three Michelin stars, along with Chef Suzanne Tracht, owner of Jar restaurant, will host this year's not-to-be missed Effervescence LA Gala Dinner. Chef Dahlia Navarez, recipient of the James Beard Foundation's award for Best Pastry Chef in 2016, will also host as pastry chef for the evening. Winemakers will bring their own special bottles of Champagne and sparkling wines to share over the course of this special and intimate dinner. Diners are encouraged to bring a favorite bottle to share. Gala dinner guests may enter a raffle to win a 49-piece service for eight of Bottega del Vino's handmade, lead-free crystal. Jar is located at 8225 Beverly Blvd. in Los Angeles. $500 per person.
More Bubbles Brunch – Sunday, May 5th from 11:00 a.m. to 3:00 p.m. The popular More Bubbles Brunch melds a walkaround tasting of sparkling wines from Italy, Spain, USA, England, New Zealand, South Africa and beyond with a sumptuous brunch menu prepared by Chef Nancy Silverton. Guests will experience the diversity of grapes and sparkling wine styles from around the world, amidst the colorful and contemporary indoor and outdoor space of Hedley & Bennett, a woman owned and operated apron factory on the border of the Fashion District in downtown Los Angeles, located at 3864 S Santa Fe Ave. $125 per person.
Tickets may be purchased at www.effervescencela.com