BIG LITTLE LIES returns SUNDAY, JUNE 9 (9:00-10:00 p.m. ET/PT), exclusively on HBO.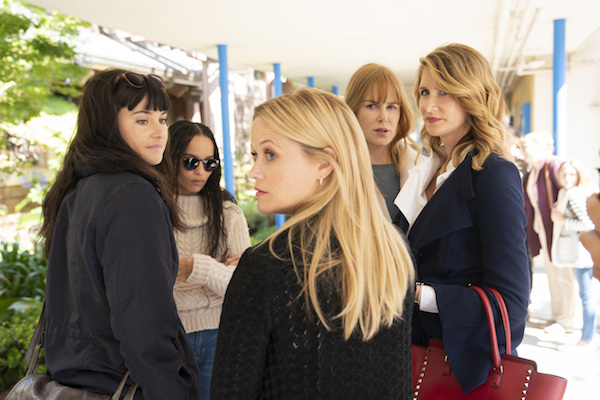 The second season of this subversive, darkly comedic drama will explore the malignancy of lies, the durability of friendships, the fragility of marriage and the vicious ferocity of sound parenting. Relationships will fray, loyalties will erode…the potential for emotional and bodily injury shall loom.

The Monterey Five – Madeline (Reese Witherspoon), Celeste (Nicole Kidman), Jane (Shailene Woodley), Renata (Laura Dern) and Bonnie (Zoë Kravitz) – are joined by Celeste's visiting mother-in-law, Mary Louise (Meryl Streep), and their husbands, Ed (Adam Scott), Nathan (James Tupper) and Gordon (Jeffrey Nordling), in this seven-episode season.


Created by David E. Kelley; teleplays by David E. Kelley; story by David E. Kelley and Liane Moriarty; based on the novel by Liane Moriarty; directed by Andrea Arnold; executive producers, Nicole Kidman, Reese Witherspoon, David E. Kelley, Andrea Arnold, Jean-Marc Vallée, Bruna Papandrea, Per Saari, Gregg Fienberg, Nathan Ross and Liane Moriarty.