When Chanel's iconic couturier and design mastermind Karl Lagerfeld passed away in February, he left a legacy that will forever be associated with luxury, glamour and some of Hollywood's greatest stars.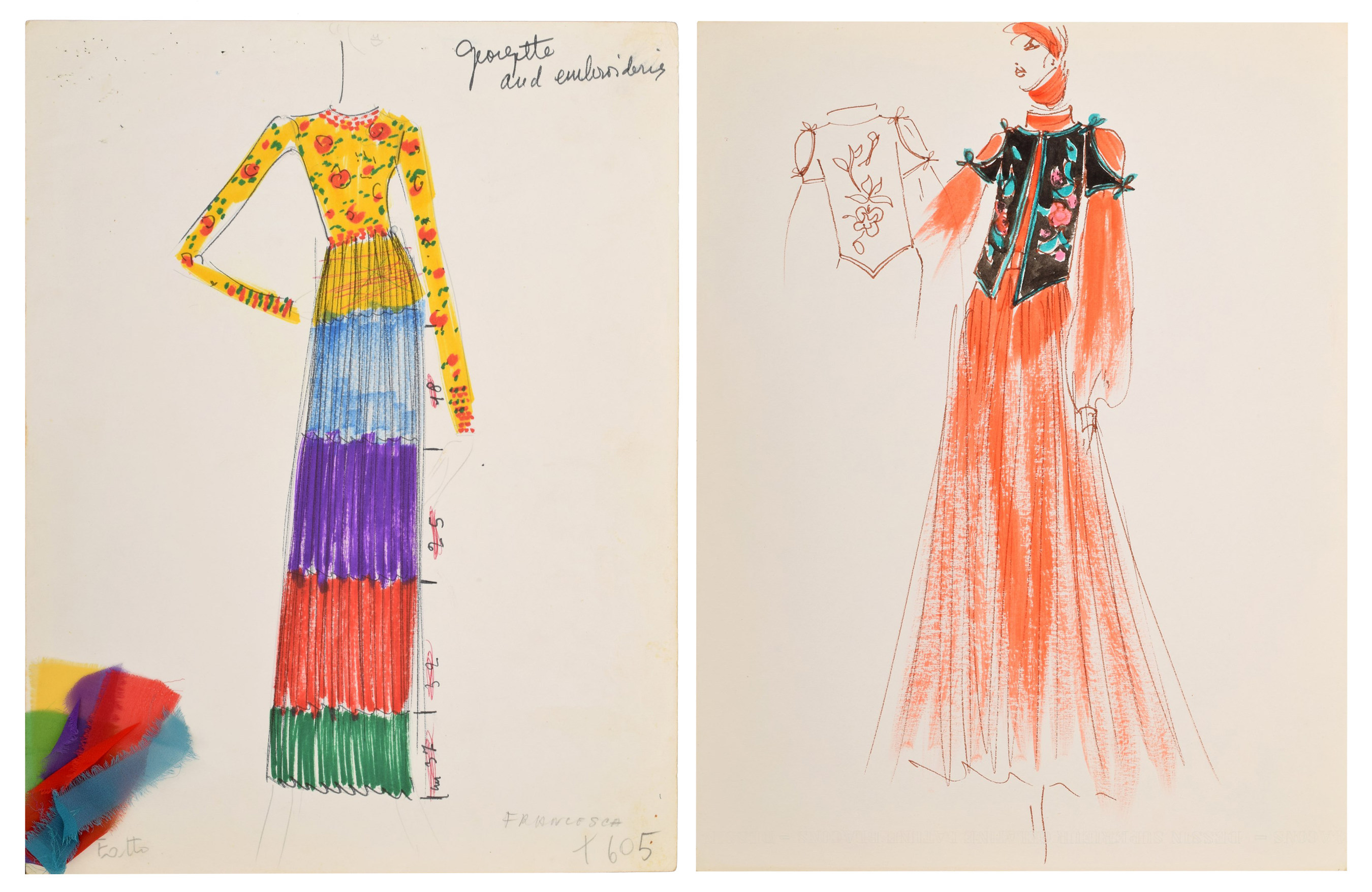 Prior to joining Chanel in 1983, Lagerfeld's storied career included a series of design positions at other European houses favored by the rich and famous, among them Fendi, Chloe, Patou, and Balmain. But it was not until January 2014, when Palm Beach Modern Auctions hosted its high-profile "Lagerfeld + Liz" sale, that fashionistas learned of Lagerfeld's early days with the House of Tiziani in Rome. That auction included a number of original Lagerfeld sketches from the Tiziani archive and was 100% sold.
On April 18, 2019, Palm Beach Modern Auctions' new division, Urban Culture Auctions, will offer what is believed to be the last remaining sketches from the long-hidden archive. "The gentleman in Palm Beach who inherited the archive consigned most of its contents to us for the 2014 sale, but even we did not know that he had retained some favorite sketches for his own personal collection. Now he has decided to let a new generation become the caretakers of those irreplaceable artworks," said Urban Culture Auctions co-owner Rico Baca.
Public demand has been the force behind the planned 125-lot auction of the Tiziani/Lagerfeld sketch collection's core holdings. "There was so much publicity about our 2014 sale that, after Karl Lagerfeld's passing, our phone started ringing off the hook with calls from collectors, museums and fashion industry executives, asking if we had any more of his sketches available to purchase," Baca said.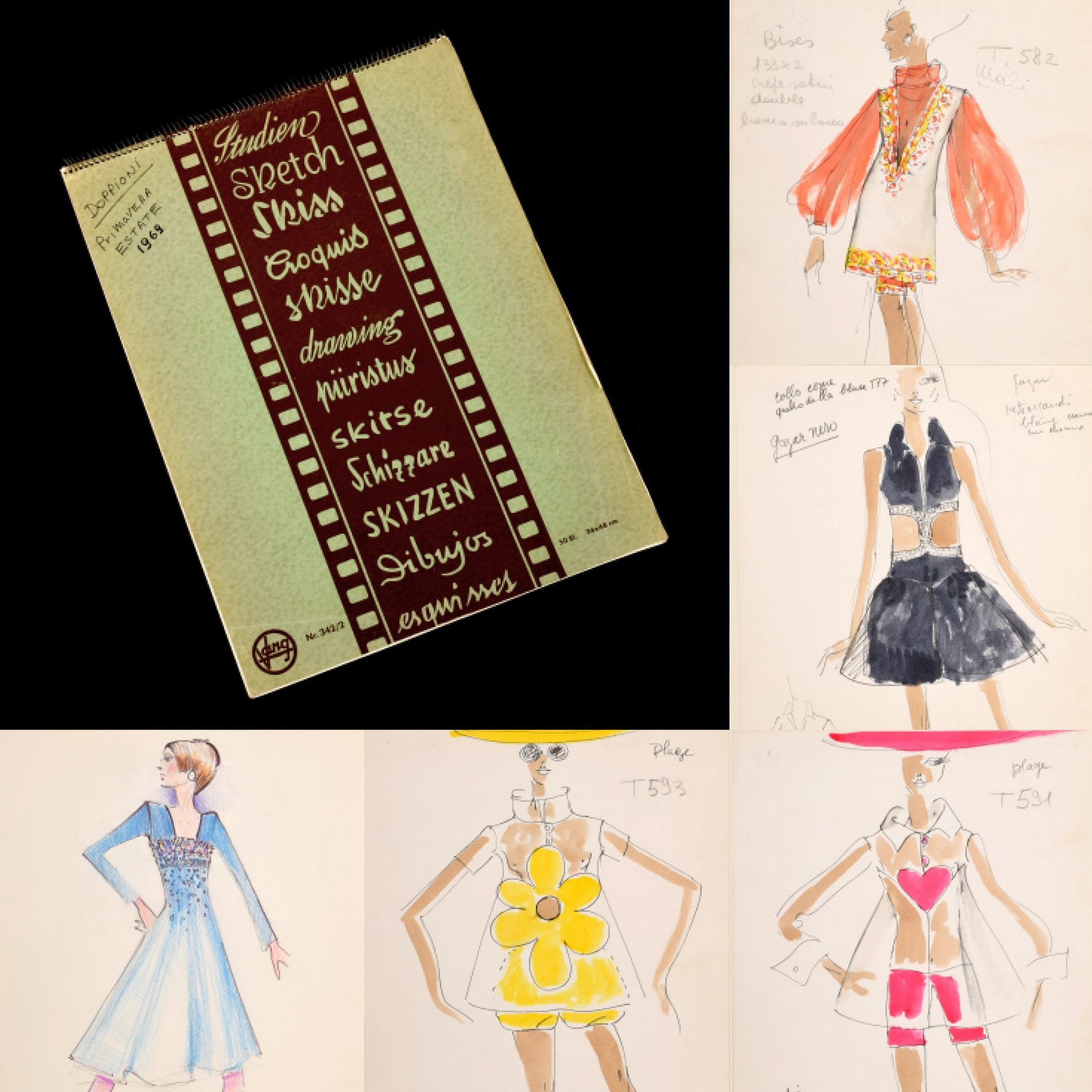 Many of the sketches are hand-colored and have penciled notes at the sides or bottom – a testament to Lagerfeld's intensely personal design process. Additionally, many have original fabric swatches attached. Of particular importance are the seven Lagerfeld portfolios, each containing between 22 and 44 original sketches. Each prized portfolio is estimated at $2,000-$4,000. Individual sketches are estimated at $1,000-$1,500, while two that were special designs for Elizabeth Taylor could sell for up to $3,000 each.
The collection is special – beyond the obvious – for several reasons, Baca said. "Aside from the fact that these sketches are the work of one of the most brilliant couturiers of the last half century, they are also very rare and might not have survived had they remained in Lagerfeld's possession." In 2007 the designer told The New Yorker, "I throw everything away," with a nod to a nearby wastebasket filled with discarded sketches.
Also, some would question describing Lagerfeld's beautifully detailed concept images as mere "sketches." Bill Hamilton, who designed for Carolina Herrera for 17 years and now maintains a private clientele, observed, "These are more like works of art. I don't think [designers] put that much effort into the sketches of today."
The emergence of the Tiziani archive may well have amused – perhaps delighted – Lagerfeld. In 2014 when there was saturation media coverage of the previous Lagerfeld auction, his beloved cat Choupette posted a story about it on her blog. "We would have to assume that it was Mr. Lagerfeld, and not Choupette, who did the actual blog posting," Baca said with a laugh, "but either way, it adds a nice bit of indirect authentication to the collection."
Urban Culture Auctions' Thursday, April 18, 2019 sale will begin at 12:00 noon ET with Internet live bidding through LiveAuctioneers.