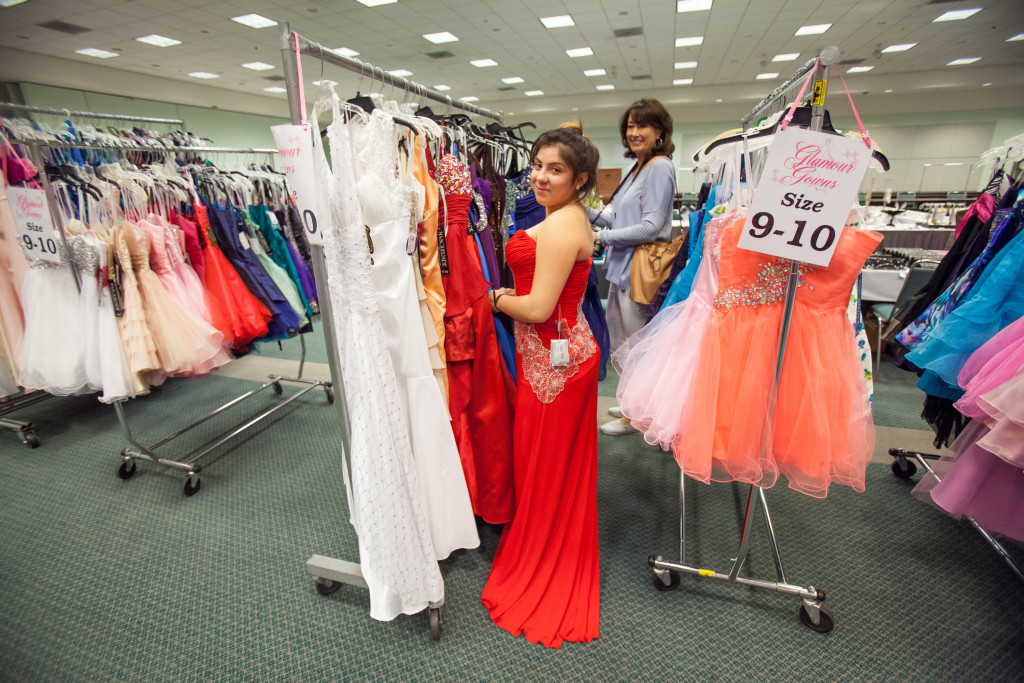 There are more than 30,000 children under the jurisdiction of the dependency court in Los Angeles County and more than 18,000 live in foster care. Financial circumstances often do not allow for "non-essential" yet important items like prom dresses, suits or attire for formal dances. Glamour Gowns seeks to create lasting, positive memories for milestone events in the lives of young people who have often endured and overcome difficult circumstances.
For over twelve years, Glamour Gowns and Suit Up has served more than 6,000 teens in foster care, providing them with formal gowns, suits, shirts, shoes and accessories for their prom or other formal events -all at no cost. This year's Glamour Gowns and Suit Up event will service even more young men and women, giving them the formal attire to look and feel confident both socially, and professionally. The 2019 event will take place on Saturday, March 23rd at the Los Angeles Convention Center.
The Glamour Gowns and Suit Up Event, organized by a dedicated volunteer committee working in conjunction with CASA of Los Angeles, pairs each foster youth with an adult volunteer who, as their "personal shopper" for the day, helps them choose their attire. Giving suggestions when asked, bringing alternate sizes and styles to the dressing room, these volunteers encourage and collaborate with each youth to put together their unique ensemble for their special day. Additionally, members of the LA Rams cheer squad will also be serving as personal shoppers during the day this year.
WHAT: "Glamour Gowns 2019" charity event providing new prom dresses, suits and accessories to underprivileged youth in LA Foster Care.
WHERE: The Los Angeles Convention Center, West Hall
Saturday, March 23rd