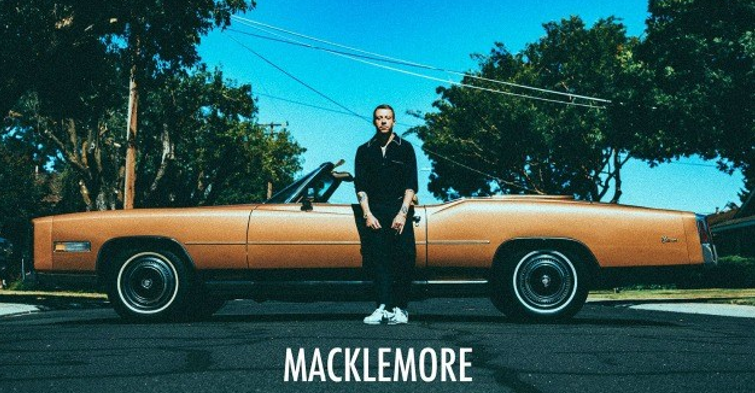 New Album Artwork
MusiCares®, an affiliated charity of the Recording Academy™, announced today that the 2019 MusiCares Concert For Recovery will honor multi-GRAMMY® winner Macklemore on Thursday, May 16 at The Novo at L.A. Live in Los Angeles. Macklemore will receive the Stevie Ray Vaughan Award in recognition of his significant dedication to and support of MusiCares and his commitment to helping others in the addiction recovery process. The Concert For Recovery will feature Joel McHale as the host. The evening will also present a tribute to Mac Miller, and will close with a special performance by Macklemore.Additional performers will be announced shortly.
The event, presented by Amazon Music, will benefit MusiCares, which has earned a four-star rating from Charity Navigator for five consecutive years. MusiCares ensures music people have a place to turn in times of financial, medical, and personal need, and provides members of the music community access to addiction recovery resources and programs.

This special tribute concert offers tiered pricing with tickets that include a VIP dinner buffet:
Platinum Cabaret Floor Seating for four for $5,000
Platinum Individual Cabaret Floor Seats for $1,250
Highboy Individual Cabaret Floor Seats for $500
VIP Balcony Seating–Front Row for $150*
VIP Balcony Seating for $100*
*Does not include buffet
Contact Wynnie Wynn for ticket information at wynnie.wynn@musicares.org or 310.581.8659, or visit the ticket form here. General Admission Balcony Seats priced at $49/$39/$29 per person are available
exclusively through AXS via www.axs.com.

"Macklemore's artistic gifts are clearly recognized, as evidenced by the celebration of his music by fans all around the world," said Neil Portnow, President/CEO of the Recording Academy and MusiCares. "In addition to his musical contributions, we're honoring him for what he has done since the beginning of his career—shine a light on his own struggles with addiction as a beacon of hope for those who suffer. It is a powerful testament to his talent and his generosity of spirit."