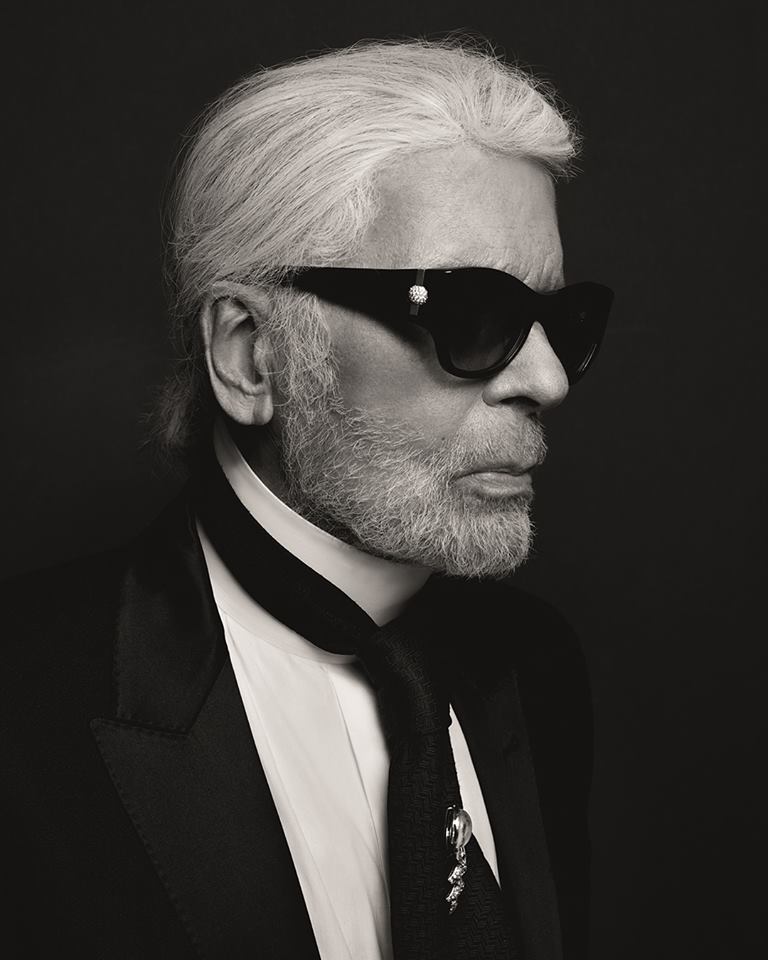 Fashion icon Karl Lagerfeld, one of the most celebrated designers of the 21st century, has died. Born in Hamburg, Germany, Lagerfel died on Tuesday in Paris, Chanel confirmed. He was 85.
"The House of KARL LAGERFELD shares, with deep emotion and sadness, the passing of its creative director, Karl Lagerfeld, on February 19, 2019, in Paris, France. He was one of the most influential and celebrated designers of the 21st century and an iconic, universal symbol of style. Driven by a phenomenal sense of creativity, Karl was passionate, powerful and intensely curious. He leaves behind an extraordinary legacy as one of the greatest designers of our time, and there are no words to express how much he will be missed," a statement said on Facebook.
1954: He won first prize in a contest organised by the Secrétariat International de la Laine (International Wool Association), for a sketch of a coat. The coat was produced by Pierre Balmain who offered Karl Lagerfeld, then 17, a job as his assistant.
1957: He became art director for fashion designer Jean Patou.
1962: He became one of the first freelancers in the modern fashion industry, working between France, Italy, England and Germany.
1965: He began working for Fendi; their collaboration has continued to the present day.
1964: He began working with Chloe.
1975: He became the first fashion designer to introduce a perfume, CHLOE, without having his own label.
1983: He was named art director of the house of Chanel.
1984: He created his own fashion house, KARL LAGERFELD, while continuing his collaborations with Chanel and Fendi.
1987: He moved behind the lens to start shooting his own campaigns. He has since become renowned for his work as a photographer, and many of his images have been transformed into art books, published by Steidl.
1992: He created 60 colourful illustrations for the classic fairy tale The Emperor's New Clothes by Hans Christian Anderson.
1999: He opened a bookshop in Paris, called 7L. A year later, he also became a publisher with the launch of the EDITIONS 7L publishing house, which specialises in books about visual knowledge and photography.
2000: He changed his look and redefined his image after losing 42 kilograms (93 lbs) with a self-imposed diet. A book, The 3D Diet, was published about the experience shortly thereafter; it sold tens of thousands of copies worldwide.
2004: He was the first designer in the world to be asked by fashion giant H&M to collaborate on a capsule collection of 30 pieces.
2008: His name was added to Le Petit Larousse Illustré, France's most iconic dictionary.
2010: He received the Couture Council Fashion Visionary Award from the Fashion Institute of Technology (FIT) in New York.
2012: He became a monthly contributor of bespoke caricature sketches to F.A.Z, a supplement of the Frankfurter Allgemein Zeitung newspaper in Germany.
2016: At the request of choreographer and director Benjamin Millepied, he designed the costumes for the Brahms-Schönberg Quartet production at the Opéra Bastille in Paris.
2017: He designed two spectacular suites in the iconic Hôtel de Crillon in Paris. He was also named recipient of the "Outstanding Achievement Award" at the British Fashion Awards and the John B. Fairchild Award by WWD.
2018: He designed a 6-star, 290-room hotel in Macau.