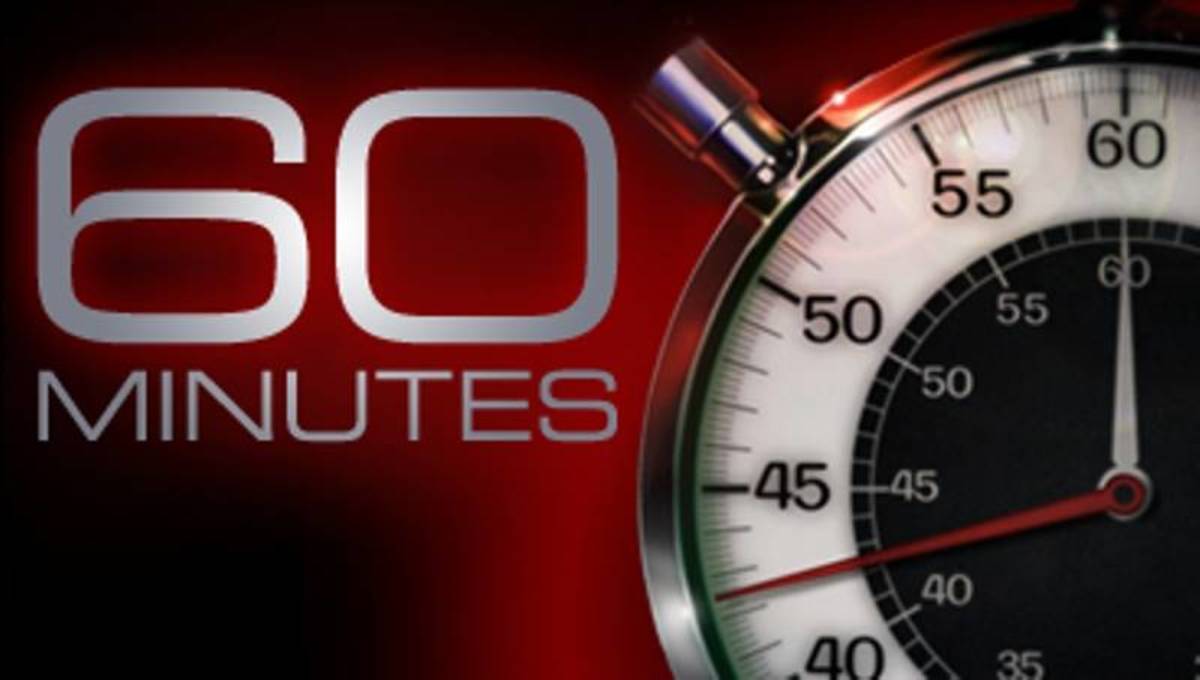 Bill Owens, a multi-award-winning journalist, producer and news team leader, has been named Executive Producer of 60 MINUTES, America's #1 news program, it was announced today by Susan Zirinsky, incoming President and Senior Executive Producer of CBS News. Owens is just the third producer the show has seen in its 50 year run.
Owens' appointment is effective immediately, and he will report directly to Zirinsky.
"Bill Owens is steeped in the storytelling style audiences have come to expect from 60 MINUTES," said Zirinsky. "He has led the broadcast to some of its most important and timely journalism these past few months, during one of its most crucial periods. We are fortunate to be able to put such a talented veteran in charge of this iconic program. I am confident that with Bill and the seasoned team of journalists involved in this broadcast you will see more of the kind of work that's made 60 MINUTES the most-watched news program in America."
"To be named the Executive Producer of 60 MINUTES is an inspiring responsibility and a privilege," said Owens. "I am honored to work alongside the best journalists in the business who cover the most important stories from around the world. I promise that will never change."
Owens had been Executive Editor of 60 MINUTES since June 2008, where he helped guide the program editorially and managed a staff of reporters and editors. In that position, he shaped and oversaw the production of nearly 1,000 60 MINUTES stories from conception through broadcast.
In 2012 he co-executive produced and launched "60 Minutes Sports," a monthly sports edition of 60 MINUTES that ran five seasons on SHOWTIME. Owens also launched 60MinutesOvertime.com, the first website programmed entirely with originally produced 60 MINUTES content, and has supervised its staff and production since its debut in 2010.
Owens joined 60 MINUTES' senior staff as Senior Broadcast Producer in 2007 from the CBS EVENING NEWS, where he also served as Senior Broadcast Producer. He first joined 60 MINUTES in 2003 and worked with Scott Pelley producing segments that included coverage of Hurricane Katrina and the genocide in Sudan. Before that, the Pelley-Owens team produced segments for "60 Minutes II," highlighted by an hour-long interview with President George W. Bush on the first anniversary of the Sept. 11 terrorist attacks. The team also covered the American invasion of Iraq as a unilateral correspondent-producer team on the ground, contributing news-making reports – including the first images of American forces attacking Iraqi positions – to all CBS News programs.
Previously, Owens was the CBS News senior White House producer, where, working with Pelley, Bill Plante and Rita Braver, he covered the impeachment of President Bill Clinton and broke major stories in the scandal that ran up to the historic event. Owens was the anchor producer for Paula Zahn and Harry Smith when they anchored CBS THIS MORNING.
In his first jobs for CBS, Owens served as a national desk assignment editor, field producer and desk assistant for CBS News and for WCBS-TV. Owens began his journalism career in 1988 as a summer intern for CBS News working at the national political conventions in Atlanta and New Orleans.
In addition to the dozens of awards – including Peabodys, Du Ponts and Emmys – garnered by the 60 MINUTES stories he has shaped and supervised, Owens' field work has received the Emmy, IRE and RTNDA Edward R. Murrow Awards.