On Tuesday night, the Los Angeles teachers union strike finally ended after an agreement was met. After six days of negotiations, Los Angeles Unified and UTLA reached a tentative agreement on January 22, 2019.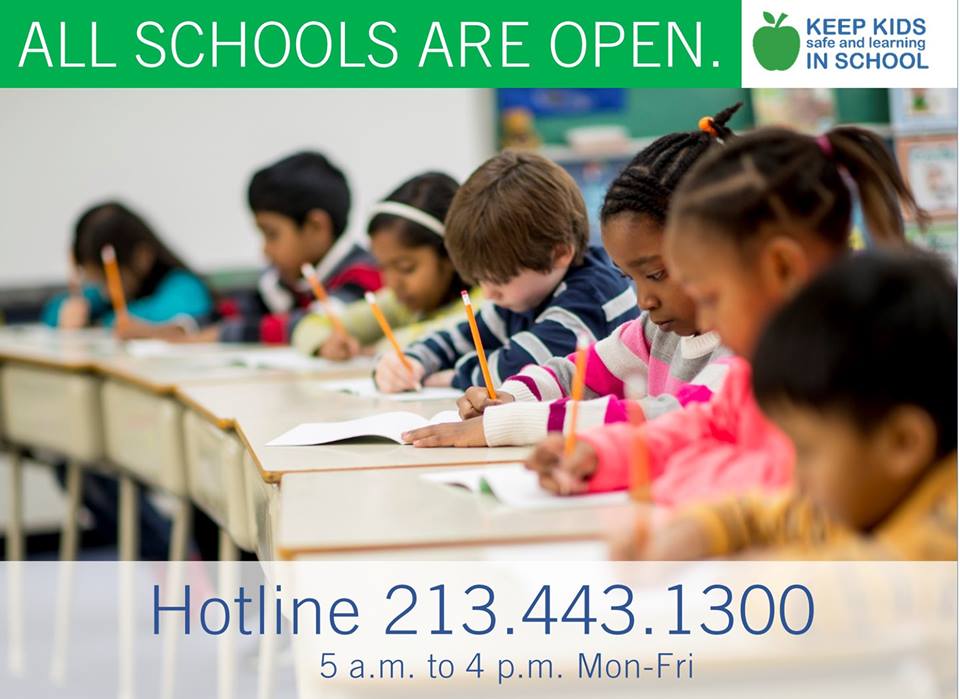 According to Alex Caputo-Pearl, president of United Teachers Los Angeles, teachers, nurses, counselors and librarians are returning to school on Wednesday. 110,881 students attended Los Angeles Unified's 1,240 elementary, middle and high schools as Los Angeles Unified reached an agreement with UTLA. This represents a 30% increase from Friday's attendance.
Total gross revenue lost for the six days of the strike is $151.4 million based on attendance numbers reported. The new contract provides a 6% salary increase for educators, reduces class sizes, adds a significant number of librarians, counselors and nurses, and maintains the fiscal solvency of the school district.
"Today marks a new chapter in public education for Los Angeles Unified," said Superintendent Austin Beutner. "Public education is the ultimate labor-management collaborative and we are committed to working together to make sure every student gets a great education."
Under the terms of the new contract, Los Angeles Unified agreed to:
Reduce class size by four students in grades 4 through 12.
Increase nursing services at every school.
Increase library services at every middle school and high school.
Add counselors at middle and high schools.
Los Angeles Unified and UTLA also agreed to work together through joint committees that will provide recommendations on a number of important issues:
Pay equity across adult, early education, Regional Occupational Centers/Regional Occupational Program.
English Learner Master plan including American Sign Language.
Green space in school campuses.
"Forty years of underinvestment in public education cannot be solved in just one week or with just one contract," Beutner continued. "Now that students and all educators are heading back to the classroom, we must focus our attention to properly fund our schools for the long term."
"I want to thank everyone in Los Angeles Unified – staff, principals and all other employees who worked so hard to keep our schools open and our students safe last week. We welcome our all of our students and teachers back with open arms."
Attached are the details of the agreement.
Los Angeles Unified School District Agreement with UTLA
Issue

Los Angeles Unified Offer

Agreement

Salary Raises

6% increase

– 3% in 2017-18

– 3% in 2018-19

6% increase

– 3% in 2017-18

– 3% in 2018-19

Nurses

176 in Elementary Schools

(2019-20)

Increase in nursing services in every school

150 (2019-20)

150 (2020-21)

Librarians

43 in Middle Schools

(2019-20)

Increase in library services in every secondary schools

41 (2019-20)

41 (2020-21)

Counselors

86 in Comprehensive High Schools (2019-20)

In Secondary Schools

17 (2019-20)

0 (2020-21)

60 (2021-22)

Class Size Reduction

-2 in Middle Schools

-2 in High Schools

-4 in the 90 Highest Need Schools

(75 Elementary and 15 middle schools)

39 Max for Secondary Math and English Classes

No over 35 in Grades 4-6

In Grade 4-12

-1 in 2019-20

-1 in 2020-21

-2 in 2021-22

Investment in Nurses, Librarians, Counselors and Class Size Reduction

$130 Million

$175 Million (2019-21)

$228 Million (2021-22)
More info at https://achieve.lausd.net/