Following in the iconic footsteps of 1500 Ocean, which enjoyed a successful thirteen-year run at the Hotel del Coronado helmed by Michelin-starred chefs including the Hotel's current Executive Sous Chef Patrick Ponsaty, The Del today announced it will open a new restaurant concept in the same seaside location at the hotel.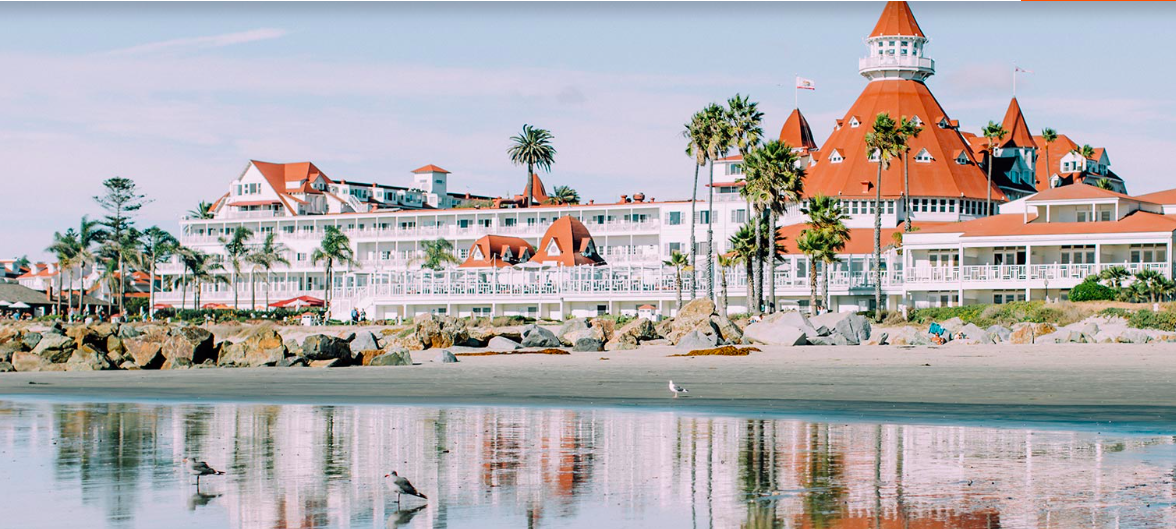 The new restaurant, called Serẽa, will offer an upscale, sustainable, sea-to-table experience with coastal cuisine that spotlights the best of the region's ocean, as well as farms and fields from California to the Baja Peninsula.
erẽa, created by Clique Hospitality—the boutique hospitality company known for redefining today's dining and nightlife landscapes—will offer a robust, environmentally friendly menu that includes raw and cooked options—from fresh whole catch, to seafood towers and composed dishes. The restaurant's seafood will be sourced from a variety of local and regional purveyors including Tuna Harbor Dockside Market; Catalina Offshore Products; Los Angeles based Superior Seafoods, and Baja California's Pacifico Aquaculture, which has created an innovative, sustainability-first farming program for premium, ocean-raised seabass. Special attention will also be paid to Serẽa's meats, all of which will come from regional ranchers known for the most tender and flavorful product. The menu at Serẽa will showcase the comprehensive, complex and expressive flavor profiles of the best fresh fish, intricate seafood and heritage meats the region has to offer, prepared by San Diego native and Clique Hospitality Executive Chef and Partner, JoJo Ruiz.
"In San Diego we have such incredible access to some of the best seafood, produce and meats in the country, and I look forward to being able to present the highest quality products of the region in fresh, elevated and inspired ways with the menu at Serẽa," said Ruiz. "We're going to let the beauty of the ingredients do the talking and there really is no better setting in San Diego for us to do that."
Serẽa will be located just steps from the Pacific Ocean on one of the "Best U.S. Beaches," providing unmatched, coastal views—complete with fresh, sea salt-scented air. Serẽa's indoor / outdoor bar will serve as the restaurant's see-and-be-seen focal point and will spotlight specialty cocktails, local brews and a well-curated, eclectic wine list—making it the perfect place to celebrate the seaside beauty of San Diego; to toast to a special occasion or wind down to the soothing sounds of the ocean alongside family or friends.
"We couldn't be more delighted to embark on the next chapter of The Del, including our partnership with Clique Hospitality and Serẽa," said Harold Rapoza, Jr., general manager at Hotel del Coronado. "Clique's desire to create unforgettable experiences aligns so well with what we have created at this iconic property. We look forward to continuing to offer new and compelling culinary experiences that are relevant to today's sophisticated diners and evolving our dining experiences over the next few years."
Serẽa is slated to debut at Hotel del Coronado in Summer 2019 and is the first of several dining destinations at The Del that will undergo transformation over the next three years.