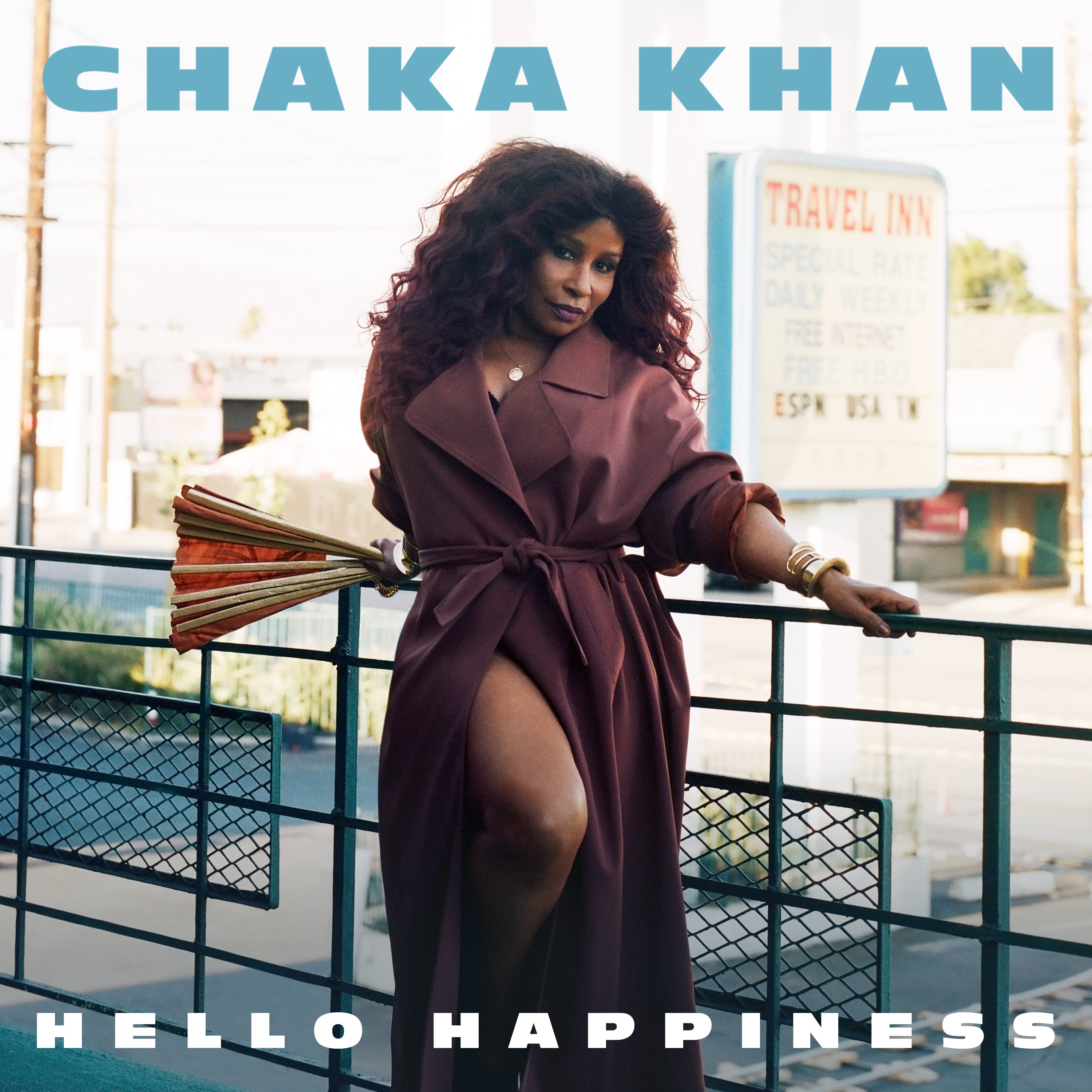 The Queen of Funk Chaka Khan made a phenomenal return with her latest single "Like Sugar." Initially launched as a limited edition release for Record Store Day, it earned airplay from Annie Mac, Nick Grimshaw, Pete Tong, Benji B, Danny Howard and Gilles Peterson before receiving a full release in the summer.
It immediately captured the imagination of fans with countless entries from all over the globe for her #LikeSugarChallenge and numerous bootleg remixes. The accompanying Kim Gehrig-directed video extended that love with two wins at the UK Music Video Awards, while live sets at Bestival and the Pitchfork Music Festival were widely heralded as highlights of the summer. The track has become one of the year's biggest club anthems with support from Mark Ronson, The Magician, Horse Meat Disco, The Black Madonna and many more.
Now the 10-time Grammy Award winner continues the reemergence of the year with the news that her new album "Hello Happiness" will be released on February 15th 2019 via Diary Records / Island Records, the new label formed by Major Lazerfounder and Grammy-nominated producer Switch with artist/songwriter Sarah Ruba Taylor.
"Hello Happiness" is an album which sets Chaka Khan's timeless vocal to an empowering collection of songs with cutting-edge production. With an eye on the future and a respect for the past, Chaka Khan has delivered an album with the contemporary edge to entice newcomers to her world class talent and the quality to excite long-term fans.
That's exactly what the title track and new single "Hello Happiness" achieves. A tribute to the life-affirming power of music, it combines the sass of "I'm Every Woman" with the invention of "I Feel For You" while also feeling precisely in tune with the current zeitgeist.