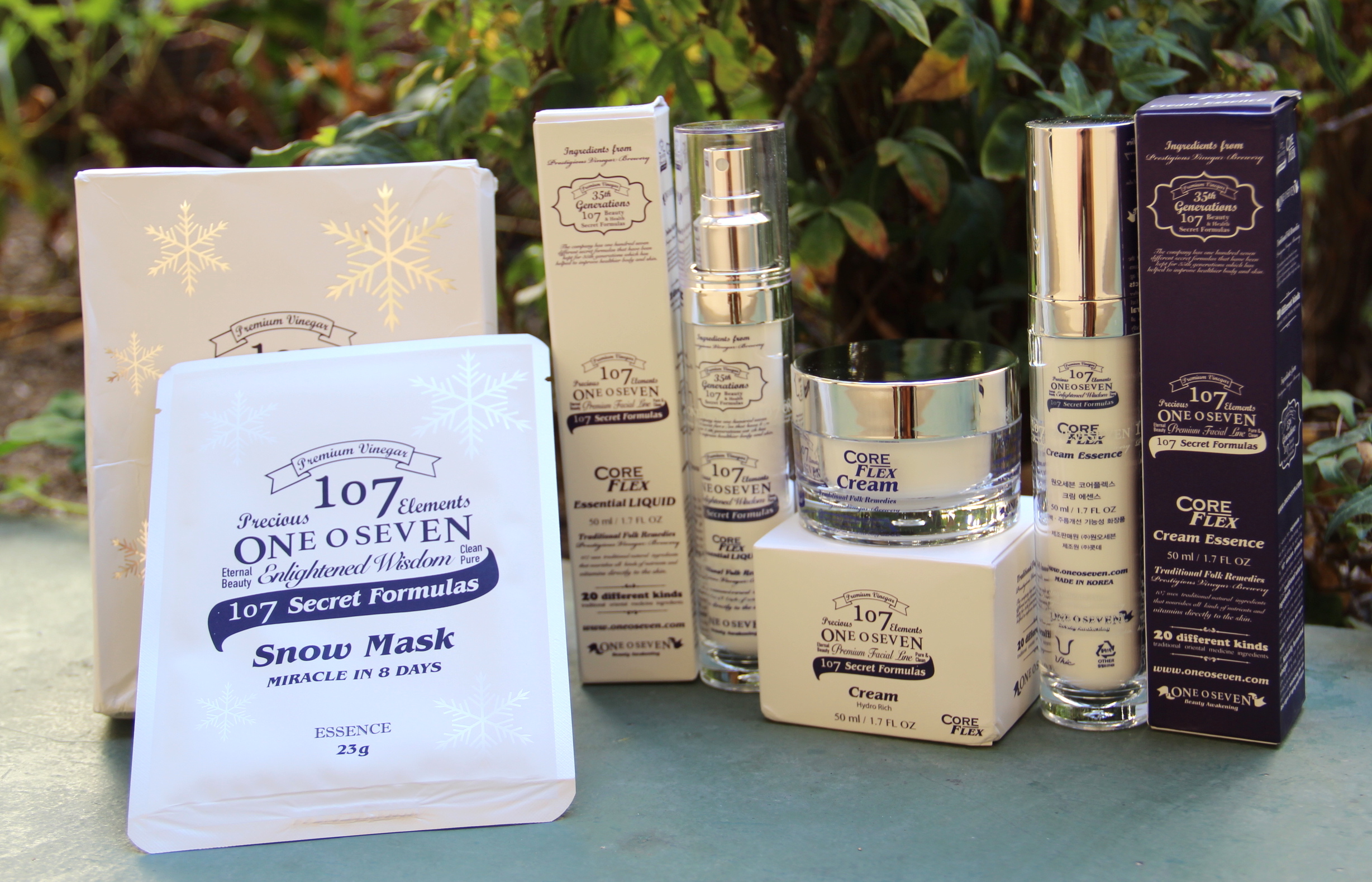 107 is the new skincare craze from Korea:
A Korean pharmacist named Okran Chung, who was running the tradition of biggest naturally fermented vinegar brewery in Korea called Hanega, observed how naturally fermented vinegar can help to cure troubled skin and diminish skin aging.
Intrigued by her discovery, she researched how it could be produced as a cosmetic product. She eventually came to the conclusion that aged vinegar with twenty oriental herbs produced a great amount of essential amino acids in a skincare system that helps skin to purify and rejuvenate. This is how Oneoseven was born derives from one hundred seven secret formulas which had been kept for 35 generations.
Here are 4 products which I highly recommend:
COREFLEX ESSENTIAL LIQUID (50ml)
107 Core Flex Essential Liquid will refresh and push the skin to its maximum beauty. Rich amount of amino nutrients from 5 years naturally aged vinegar premeates skin and help the skin cells regenerate and prevent from aging. Price $64.00
COREFLEX CREAM ESSENCE (50ml)
107 Core Flex Cream Essence will provide powerful tightening and brightening effect to the skin. It will also provide younger and healthier appearance by giving deep moisturizing and natural vitality. Price $73.00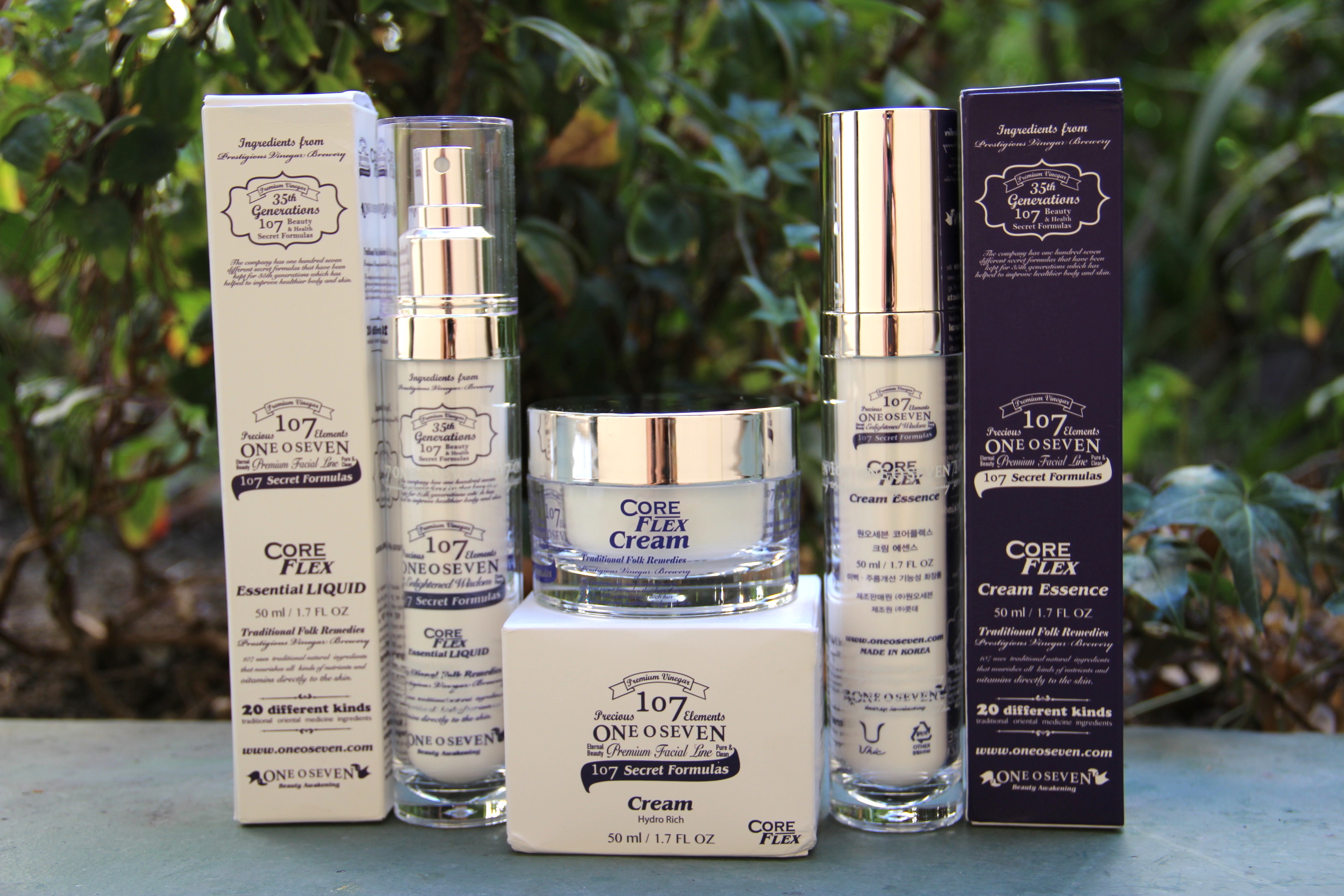 COREFLEX Hydro Rich CREAM (50g)
107 Core Flex cream has Moroheiya which has Hyalurone B that calms and delivers intensive hydration. It is formulated with squalane and natural oil that recharges and moiturizes the skin. It also has naturally fermented vinegar, red ginseng, pomegranate, and soy milk ingredients that will make skin looks and feels stronger and healthier both inside and out. Price $52.00
Snow Mask PACK (23g x 8 sheets)
Snow mask pack creates powerful whitening and smoother skin that you can visibly notice and feel. It will also give you a healthy looking complexion. Better for use after refrigeration. Price $20.00