On National Fragrance Day, we're looking back at the top Fragrance of the Year Award recipients from the annual Hollywood Beauty Awards! Let's start with the 2018 FOY honoree…. the one and only: Britney Spears!
fantasy BRITNEY SPEARS™ IN BLOOM
This past February, the multi-platinum, Grammy Award-winning pop icon received the Fragrance of the Year award for fantasy BRITNEY SPEARS™ IN BLOOM, the 21st scent of the Star's billion dollar fragrance empire, at the 4th annual Hollywood Beauty Awards (HBAs).
Ron Rolleston, Revlon's Executive Vice President, Global Fragrance Marketing presented the honoree achievement to Britney.
The perfume pops with a vibrant splash of berries and sparkling citrus that mingles with the sweet cherry blossoms and white florals, as the smooth sensation of sandalwood, warm amber and creamy vanilla linger deliciously on the skin. This fragrance conveys the lovely, fresh radiance of spring cherry blossoms every day.
Did you know that Britney's fragrance collection has amassed over one billion dollars in sales since hitting the market.?! Pretty impressive. Watch Britney's full speech here.
---
Gold Rush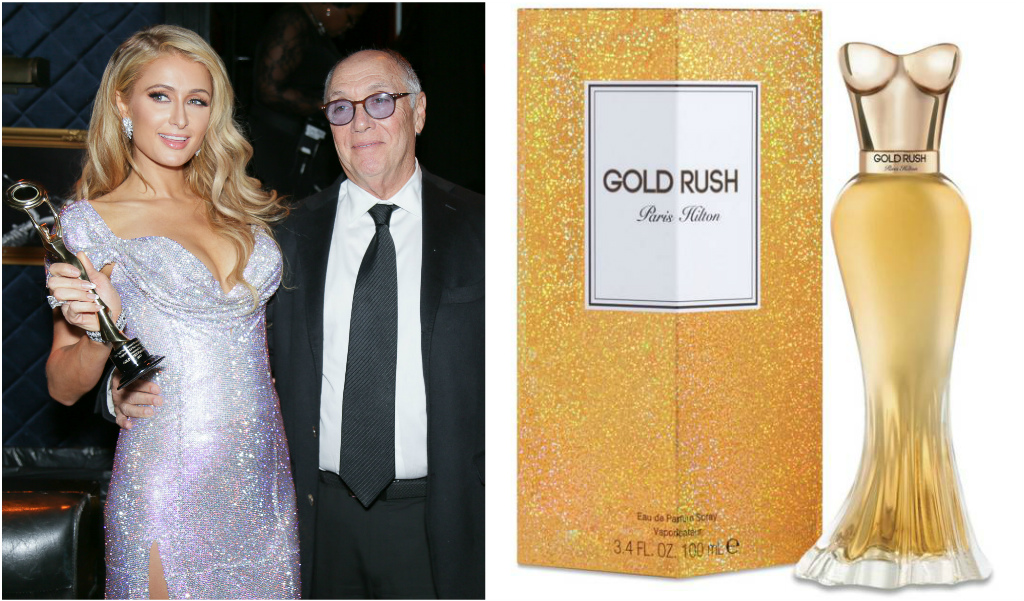 Another winner for Paris Hilton… her 20th fragrance: GOLD RUSH. Paris received the 2017 Hollywood Beauty Award for Fragrance of the Year, which was presented by Perfumania's President and Chief Executive Officer, Stephen Nussdorf.
Gold Rush is inspired by the captivating classic beauty of Old Hollywood glamour. Sparkling and glowing yet warm, rich and sensuous, GOLD RUSH is in perfect harmony with its top notes of Lemon Zest, Bergamot and Nectarine, its heart of radiant Velvet Orchid, Rose and Violet before its perfect finish of warm Vanilla Bean, Golden Praline, Cashmere Woods. Watch Paris Hilton's speech here.
---
SAUVAGE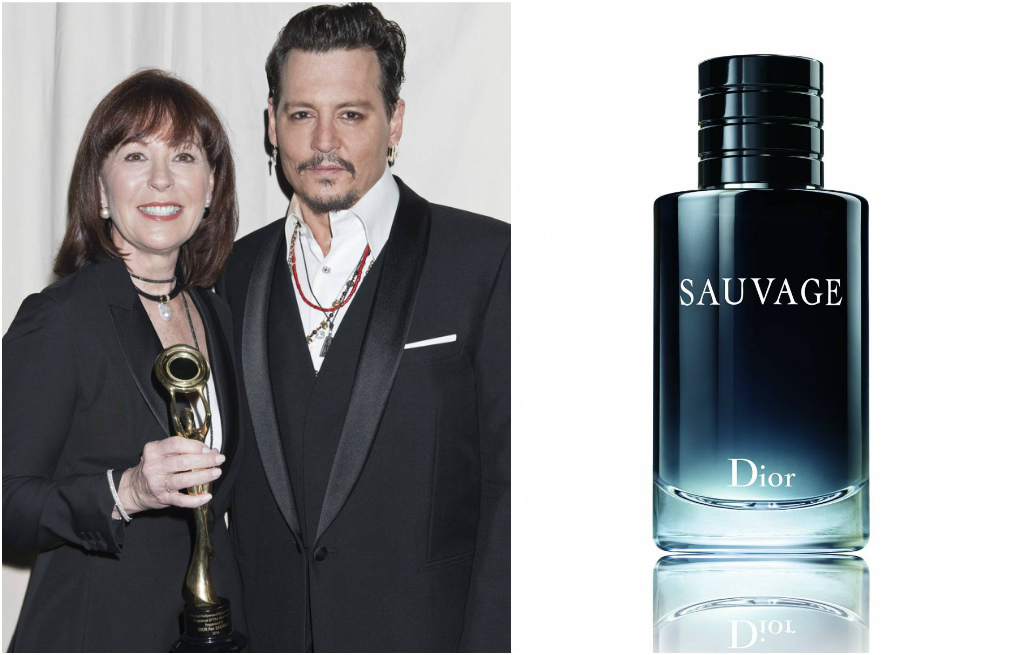 For the gentlemen… SAUVAGE, from the house of Christian Dior, received the premiere Fragrance of the Year award at the 2016 Hollywood Beauty Awards! Since its launch in September 2015, Sauvage has sky-rocketed to become the #1 men's fragrance worldwide.
Fresh top notes of Calabria bergamot encounter ambroxan, obtained from precious ambergris, and its woody trail.
The face of SAUVAGE, Johnny Depp presented to Pamela Baxter the then President & CEO, LVMH Perfumes and Cosmetics North America and President of Christian Dior Couture. Watch highlights from Johnny's speech here.
---
HAYARI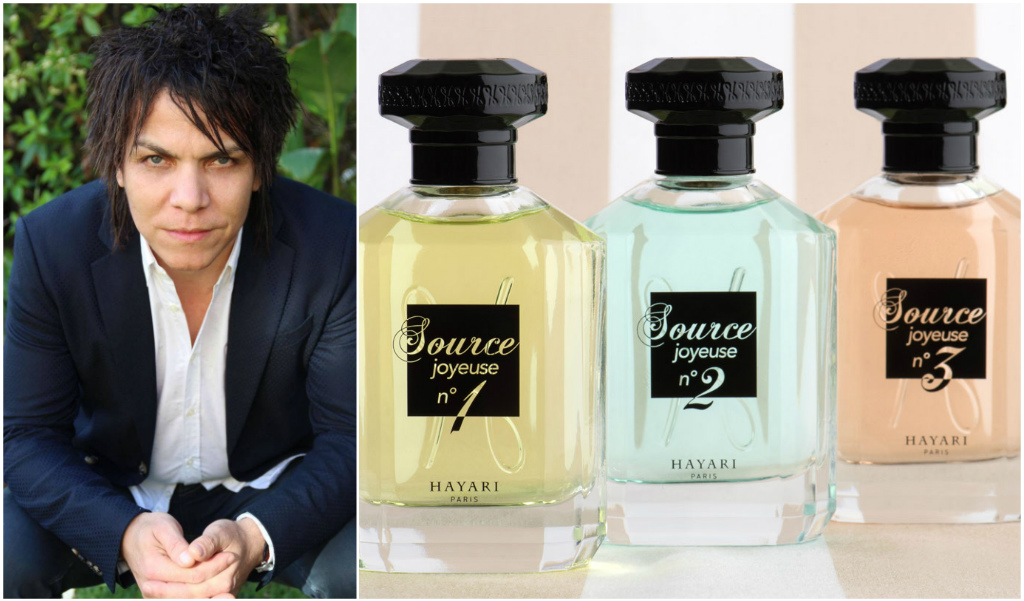 From the Hollywood Beauty Awards' official couturier designer, Nabil Hayari… HAYARI Perfumes / HAYARI Paris.
Three fragrances carefully created in the south of France, the ingredients underline the sublime and inspiring nature of the perfume created by Nabil Hayari and Hugues Alard. Called "Source Joyeuse," the first fragrance has citrus and mint notes. The second version is a more aromatic one and the third completes the unisex trilogy with a fruity indulgence.