Black Angus Steakhouse will be dishing up delicious Prime Rib and Lobster Combo Dinner on Christmas Eve (12/24) and New Year's Eve (12/31) and would love to be included in any Holiday dinner round-ups you'll be doing!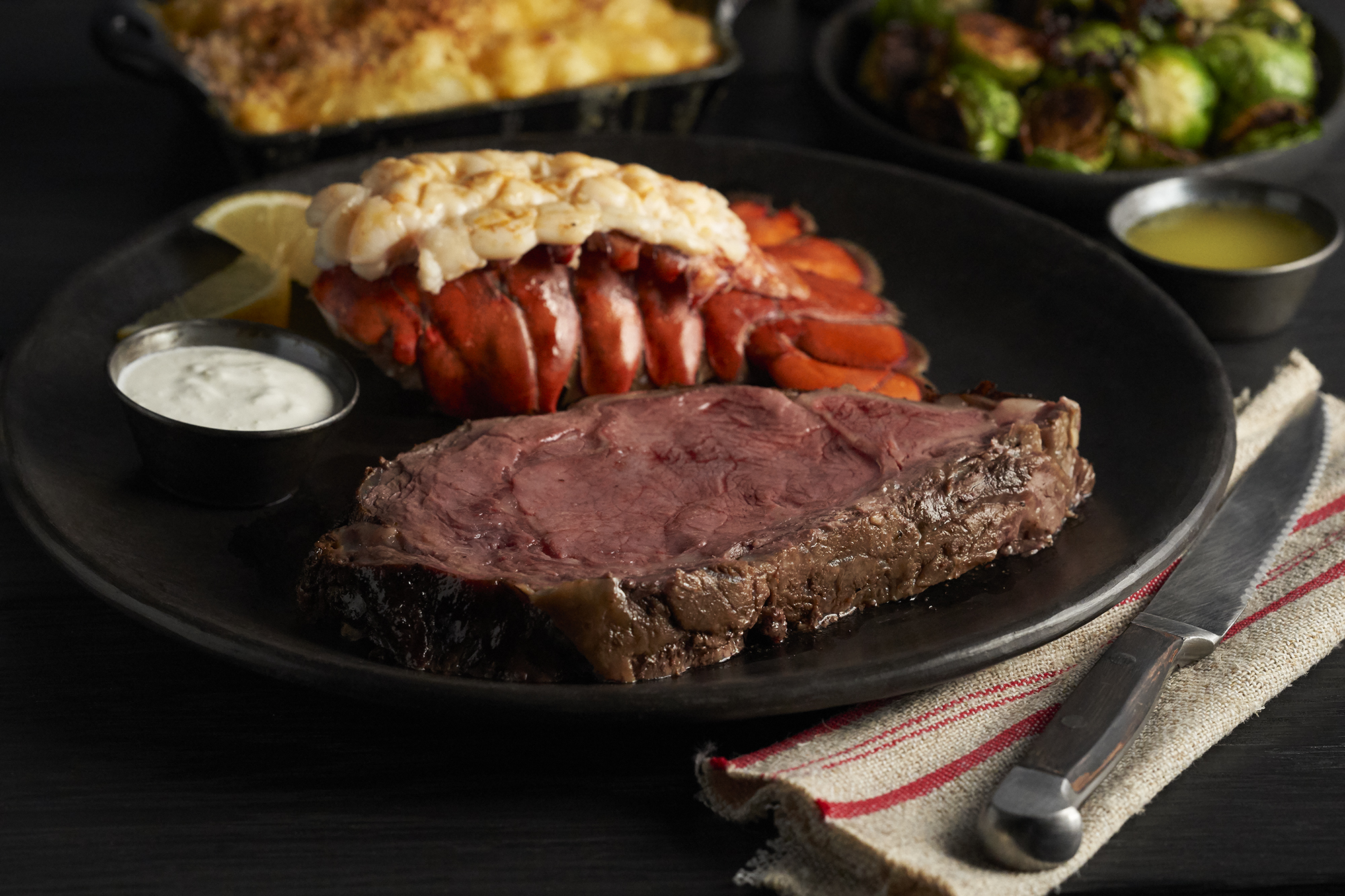 Monday (12/24) and Monday (12/31): Prime Rib & Lobster Combo for $29.99 in all locations with the exception of Alaska ($32.99) & Hawaii ($33.99). Dinner includes: 8 oz. slow-roasted Prime Rib, paired with a succulent cold-water Atlantic lobster tail, two classic sidekicks and warm molasses bread. Opens at 9PM!
For those cooking at home for the family. Here is a delicious Potato Au Gratin recipe from B.A.S.!
WHAT YOU NEED:
Cooked potato chunks
Five Cheese Sauce – a béchamel with 5 types of cheese
Heavy Cream
Sour Cream
BA Proprietary Steak Seasoning
Shredded Cheddar Cheese
For topping: Shredded Parmesan Cheese and seasoned bread crumbs
WHAT TO DO:
Pre-heat oven to 350⁰ F
In a bowl, gently mix potato chunks, 5 Cheese Sauce, heavy cream, sour cream, shredded cheddar cheese, and steak seasoning until uniformly blended.
Place the mixture in a baking vessel, and evenly cover the top with shredded Parmesan cheese and seasoned bread crumbs
Bake for 15-20 mins or until the topping is a golden brown and the mixture is warmed through. You may want to use the broiler to brown the top even more.