From the PERRIER-JOUËT collection: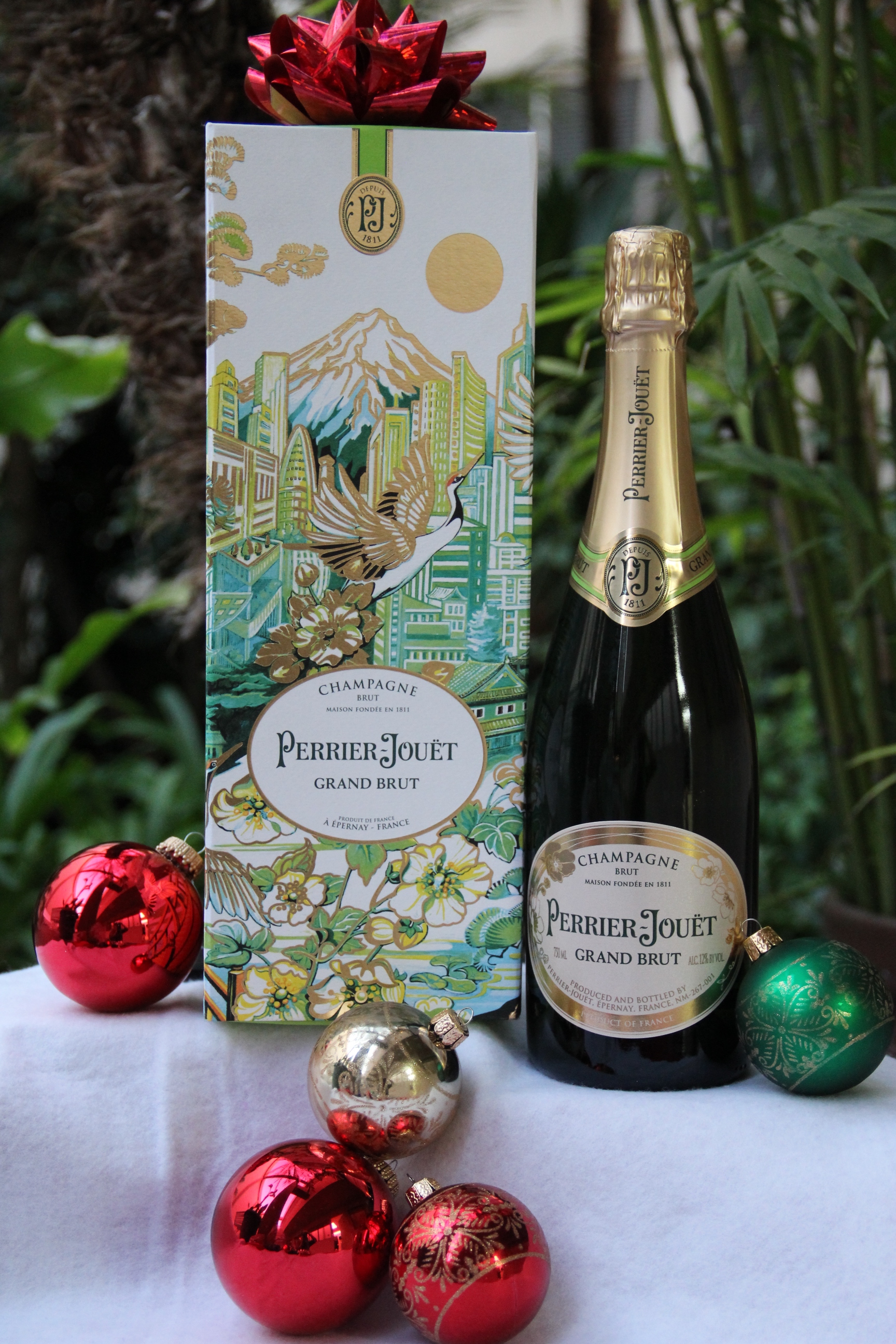 The Grand Brut:
The first Brut Champagne was created by Perrier-Jouët, in 1846 by the Cellar Master at that time who decided to reduce the amount of sugar in his cuvées in order to satisfy his English clients.
Today, Hervé Deschamps, the House's 7th Cellar Master, pursues this same goal for excellence and has made it his mission to uphold the heritage, recreating the Perrier-Jouët style with each cuvée.
The composition of Perrier-Jouët Grand Brut is 40% based on the vinosity and the structure of the pinot noir from the grands crus and premiers crus of the Mailly, Verzy, Aÿ and Rilly-la Montagne terroirs. 40% of these pinot noirs bring out the fruitiness of meuniers from the Dizy, Damery, Venteuil or Vincelles and Vinay terroirs, while the chardonnays of the grand crus of Cramant, Avize, Le Mesnil and Chouilly, make up 20% of the composition, adding freshness and minerality.
With its pale yellow robe, The Grand Brut is delicate, elegant and well-rounded. With notes of cherry plum, lemon and bergamot orange, it then evolves into hints of honeysuckle followed by notes of butter and vanilla before lingering notes of grapefruit, white peaches and green pears. A very elegant bubbly.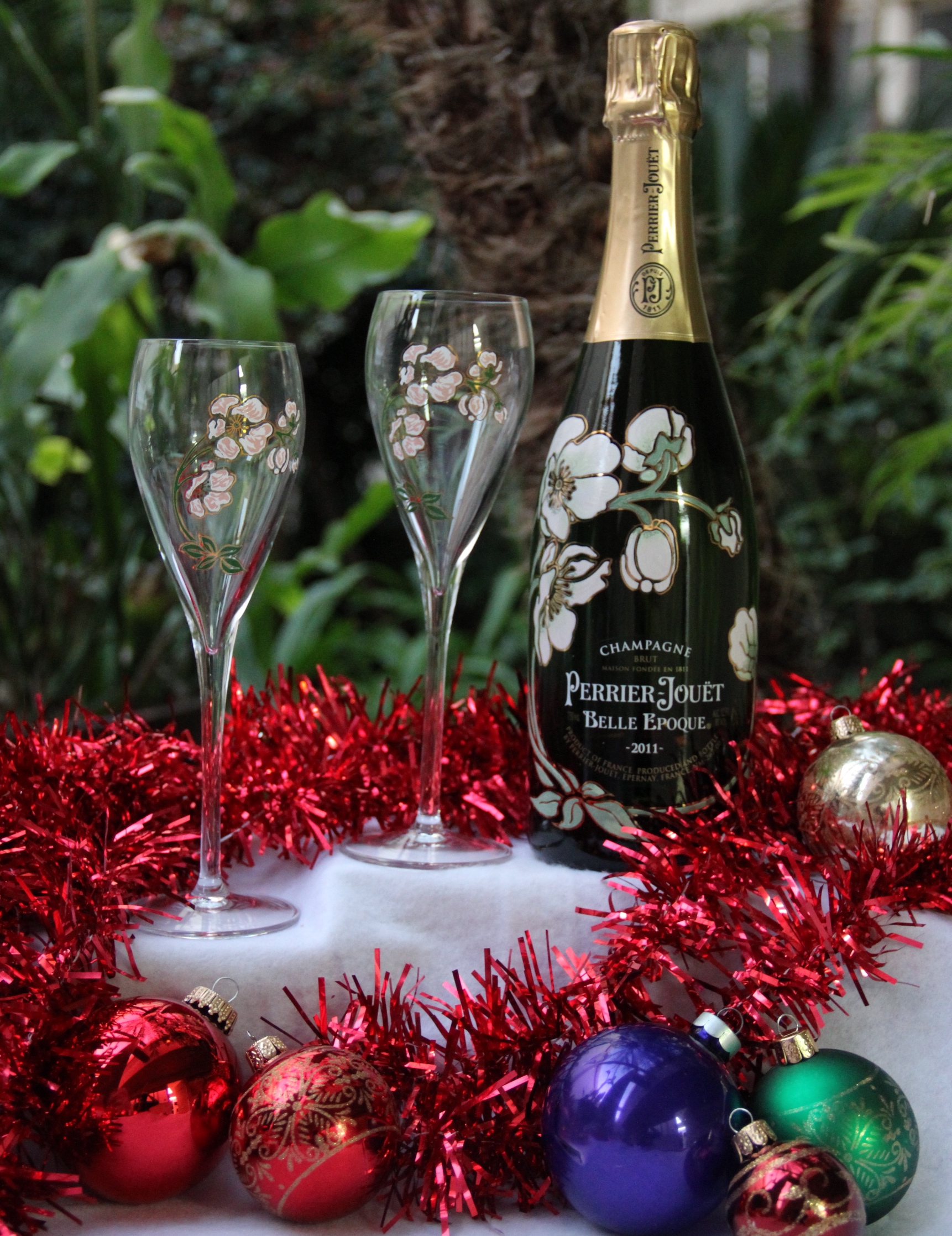 La Belle Epoque 2011:
"La Belle Epoque 2011 is a wonderfully harmonious vintage displaying invigorating freshness and a fine balance of smoothness and acidity – liveliness and refinement in perfect harmony, " says Hervé Deschamps, Cellar Master.
Made of 50% Chardonnays from the grand crus of Cramant and Avize, 45% of Pinot Noir from the Montagne de Reims and 5% of Pinot Meunier from Dizy, this is a well-balanced cuvee displaying an invigorating freshness.
The robe is pale gold with glints of green which comes through its fine bubbles. Opening with light notes of honey which give way to hints of white fruits and citrus, it has an aroma of dry almond. It is bold, yet well rounded with a mineral finish. An outstanding champagne from Perrier-Jouët and an absolute must try.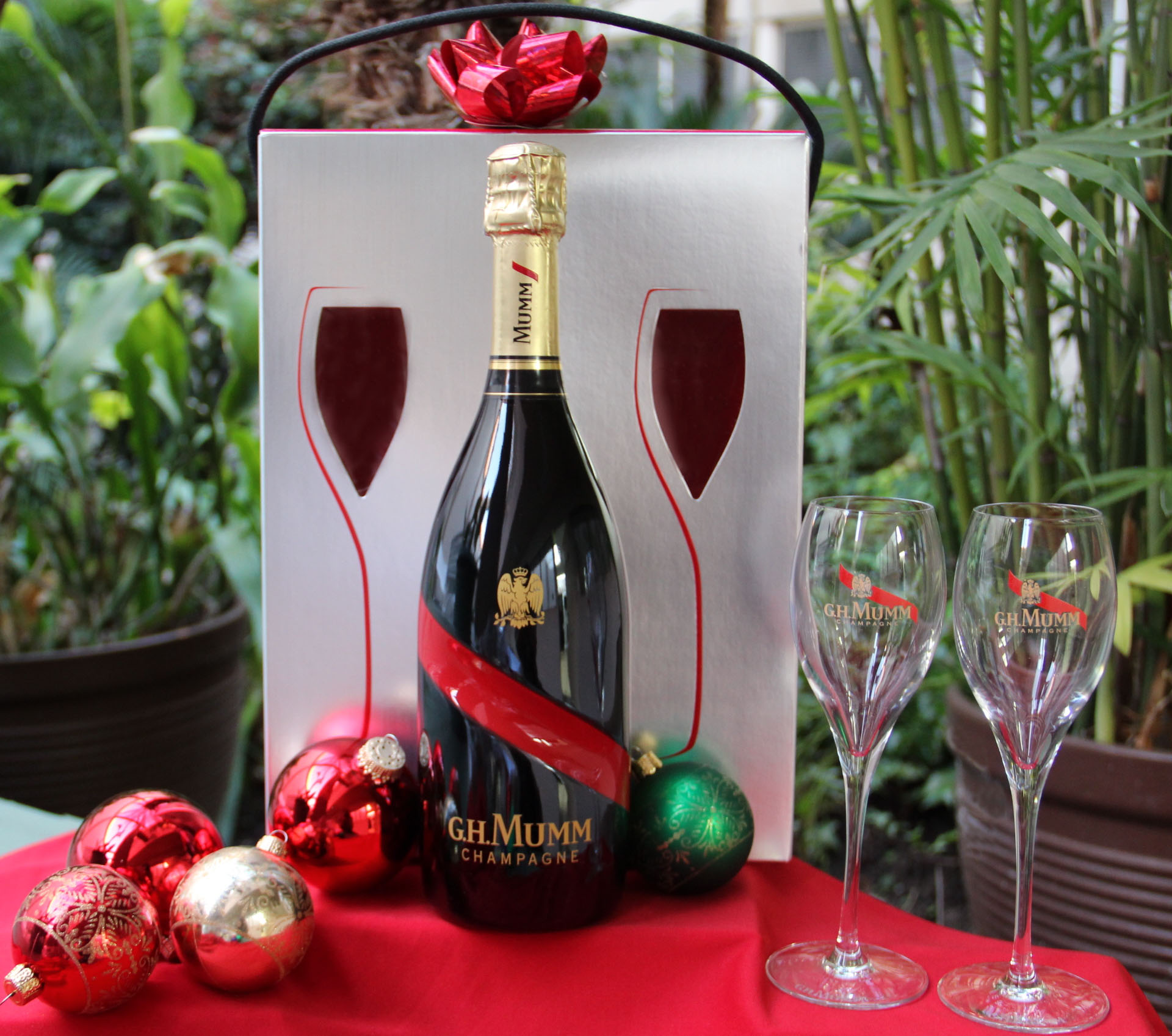 Mumm Grand Cordon:
Fresh, bold, intense ripe fruits… Mumm Grand Cordon champagne has been chosen from 300 Pinot Noir, Chardonnay and Pinot Meunier base wines, sourced from over 100 different crus. It is the creation of Didier Mariotti, Cellar master of Maison Mumm.
The golden color of Mumm Grand Cordon exude fierce bubbles. With aromas of peach, apricot and pineapple, Grand Cordon reveals hints of Vanilla/caramel and honey. Another winner for Mumm.
Cheers!