Let your skin recover while you sleep. Dr. Brandt SkincareHydro Biotic™ Recovery Sleeping Mask is just what you need.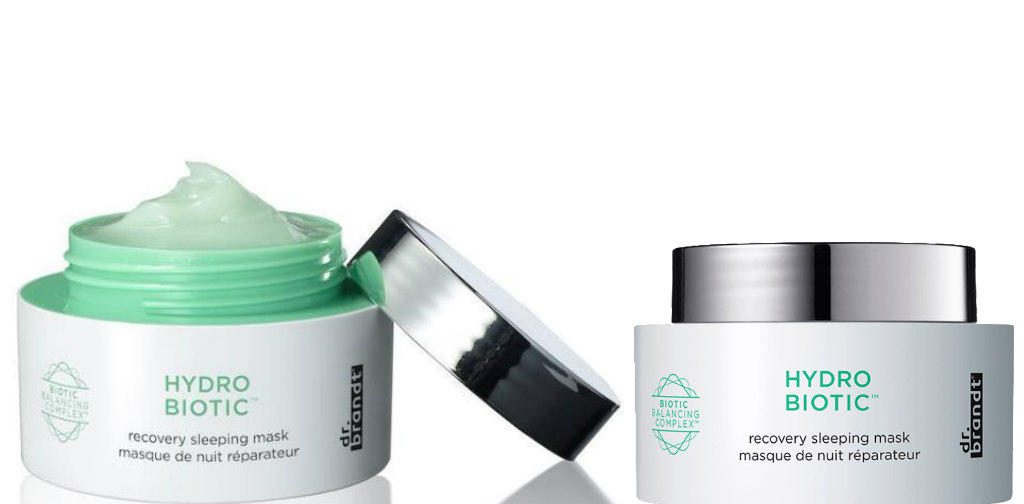 It locks in moisture overnight to reduce redness and soothe the signs of irritation.
Powered by Dr. Brandt Skincare's breakthrough Biotic Balancing Complex that works to optimize the skin's ecosystem by balancing naturally occurring flora on the skin's surface while fortifying the skin barrier. It is powered by an oligosaccharide and yogurt powder that helps restore natural pH levels, a lactococcus ferment lysate that improves skin integrity, and Dr. Brandt's signature antioxidant tri-blend composed of manuka honey and tea extracts that protects the skin against environmental stressors.
The overnight leave-on mask is further enriched with a unique delivery matrix that combines redness-relieving peptides with the antioxidant properties of tea and soothing boswellia and honey. A deeply hydrating blend of ceramides, fatty acids, soothing actives, and tamarindo extract also works to restore dry skin in 24 hours while maintaining the skin barrier to prevent moisture loss.
It works for all skin types including, normal, oily, combination, dry and sensitive. $52.00 at Sephora.