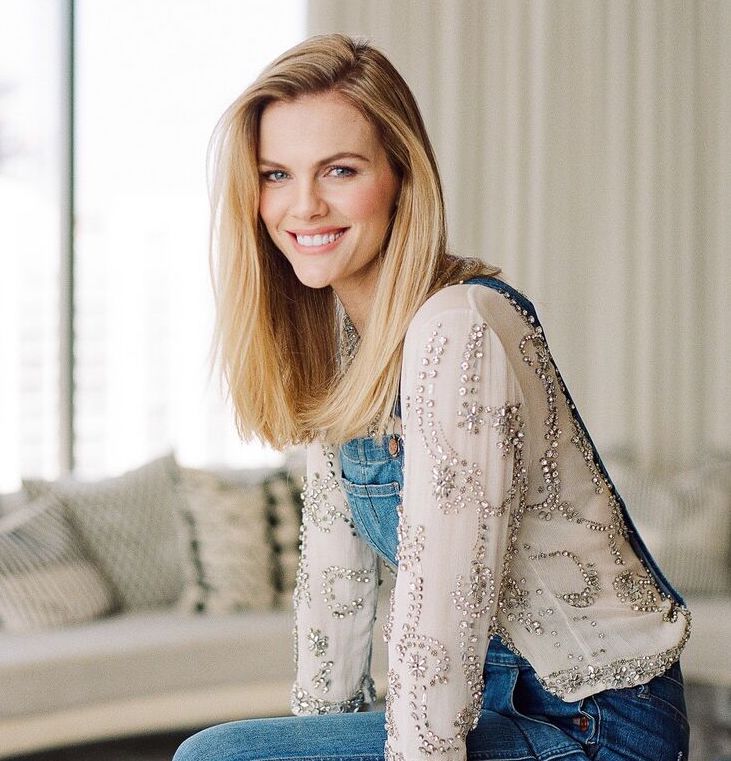 The Austin Film Society (AFS) announced today they will honor actress and entrepreneur Brooklyn Decker with the Rising Star Award at the 2019 Texas Film Awards on Thursday, March 7, 2019. The annual event will take place at the AFS Cinema, with a red carpet followed by an intimate reception, dinner, and awards ceremony in AFS Cinema's Event Hall.
Decker started her acting career with a supporting role in the Adam Sandler comedy, JUST GO WITH IT, also starring Jennifer Aniston. Her acting work has ranged from big-budget blockbusters like Peter Berg's BATTLESHIP and ensemble rom-com WHAT TO EXPECT WHEN YOU'RE EXPECTING to critically acclaimed television and independent films. Her recent work includes the SAG and Golden Globe Award-nominated Netflix series, Grace & Frankie, in which she co-stars alongside Jane Fonda, Lily Tomlin, Martin Sheen, and Sam Waterston. Decker has appeared on numerous hit television shows including The League, Ugly Betty and New Girl, and her recent film work includes fellow Austinite and AFS-supported filmmaker Andrew Bujalski's SUPPORT THE GIRLS, a 2018 critically-acclaimed independent film. Since moving to Austin with her husband Andy Roddick in 2009, Decker has been an active participant in the community through her work in entertainment, business, and philanthropy. She co-founded the fashion platform Finery, an operating system for your wardrobe, with Whitney Casey in early 2017. Her charity work extends to organizations including the Special Olympics, Sierra Club, and the Andy Roddick Foundation.
"Brooklyn Decker is shaping a career that equals our city in its uniqueness and ambition. Her talents seem to know no limits, and further, Brooklyn is one of a growing number of Texas and Austin-based artists who have parlayed success in Hollywood into shining a light on the Texas film community. We are thrilled to celebrate Brooklyn's ever-rising star as an actor, while also recognizing her as an entrepreneur, philanthropist, and next-generation Austin leader," said Rebecca Campbell, CEO of the Austin Film Society.
The full program for the Texas Film Awards and additional honorees will be announced in the months leading up to the event.
The Texas Film Awards raises funds for the Austin Film Society's year-round artistic and educational programs. AFS is a 501(c)(3) nonprofit organization founded by filmmaker Richard Linklater with the mission to make Austin synonymous with great film.
Tickets for the Texas Film Awards are currently available for purchase HERE.