To celebrate her husband Walt's 45th birthday, the obsessively organized and aggressively controlling Kathryn gathers together her meek sister, her holier-than-thou ex-best friend and a free-spirited tagalong – and what was supposed to be a delightful, back-to-nature camping trip quickly becomes a weekend of tested marriages and woman-on-woman crime that won't soon be forgotten.
Starring Jennifer Garner ("Love, Simon"; Emmy® nominee and Golden Globe winner for "Alias") and David Tennant ("Jessica Jones," "Doctor Who"), the comedy series CAMPING launches its eight-episode season SUNDAY, OCT. 14 (10:00-10:30 p.m. ET/PT), exclusively on HBO. The show is written and executive produced by Lena Dunham (creator and star of HBO's "Girls"), Jenni Konner (executive producer of HBO's "Girls") and John Riggi, and is based on the British series of the same name created by Julia Davis and produced by Baby Cow Productions.
The show will also be available on HBO NOW, HBO GO, HBO On Demand and partners' streaming platforms.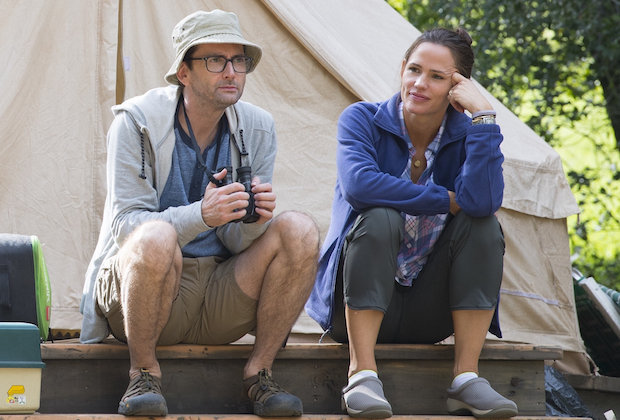 CAMPING follows a group of old friends as they arrive at the underwhelming Brown Bear Lake campsite to celebrate a landmark birthday, sparking heightened emotions, latent tensions (sexual and otherwise) and memories they'd rather forget. Other series regulars include: Juliette Lewis (Oscar® nominee for "Cape Fear"), Arturo Del Puerto ("Independence Day: Resurgence"), Ione Skye ("Fever Pitch"), Janicza Bravo (directing credits include "Lemon" and HBO's "Divorce") and Brett Gelman ("Stranger Things"). The recurring cast includes Bridget Everett ("Trainwreck").