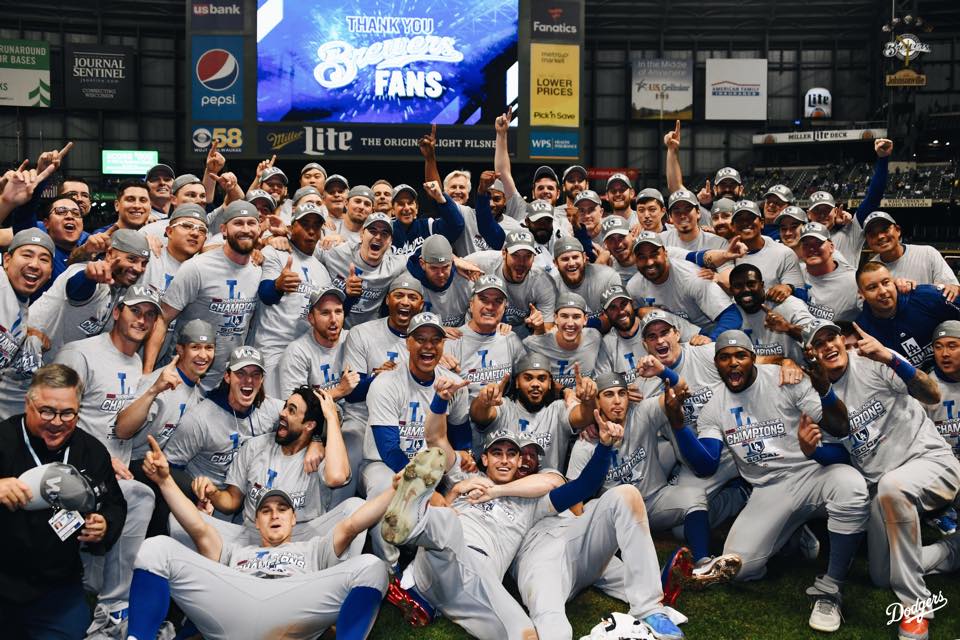 The Los Angeles Dodgers tonight clinched the 2018 National League pennant and are heading to the World Series for the 11th time since moving to Los Angeles in 1958.
This is the Dodgers 23rd National League pennant and the first time winning consecutive NL pennants since 1977 and 1978.
Official NL Champion merchandise is now available on Dodgers.com and will be at the Top of the Park store at Dodger Stadium tomorrow from 10 a.m. to 5 p.m. PT. Fans are encouraged to visit Dodgers.com for the best selection of tickets from the team and secondary market partners.
Games 1 and 2 of the World Series against the Boston Red Sox will take place on Tuesday, October 23 at 5:09 p.m. and Wednesday, October 24 at 5:09 p.m. PT at Fenway Park. The Dodgers will host games 3-5 October 26 at 5:09, October 27 at 5:09 and October 28 at 5:15 PT.