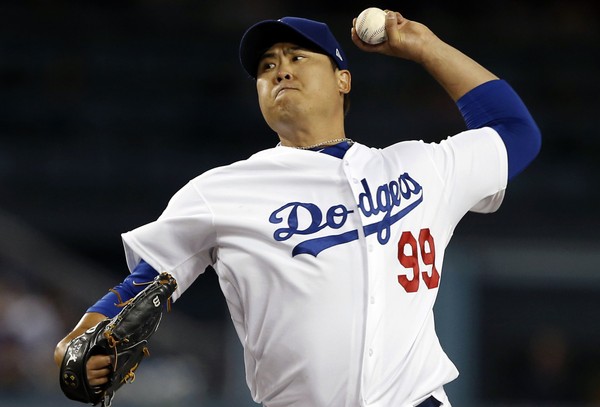 The Dodgers prevailed over the Braves by a score of 6-0 in Dodger Stadium in Game 1 of the NLDS. They did so thanks to a dominating performance by surprise starter Hyun-Jin Ryu and three home runs. As such, the Dodgers now have a 1-0 lead in this best-of-five series.
Dodgers manager Dave Roberts raised some eyebrows when he tabbed right-hander Hyun-jin Ryu and not Clayton Kershaw as the Game 1 starter. Ryu was dominant when healthy in 2018 — 1.97 ERA and a 5.93 K/BB ratio in 15 starts — but the decision to pass over Kershaw remains notable. Well, Ryu in Game 1 justified the decision and then some … That's some suffocating work (it's also the first time Ryu has thrown 100 or more pitches in a start since August of 2017), and that's in large measure why the Dodgers won their NLDS opener. The decision to go with Ryu in the opener also means that, after Kershaw goes in Game 2, he can still go on full rest in a potential Game 5 against Atlanta. Meantime, it's entirely possible that Ryu is the best starting pitcher the Dodgers have right now.
The same two teams will be back at it in Game 2 at Dodger Stadium on Friday. Anibal Sanchez will oppose Kershaw, and first pitch is scheduled for 9:37 p.m. ET. FS1 will broadcast Game 2.