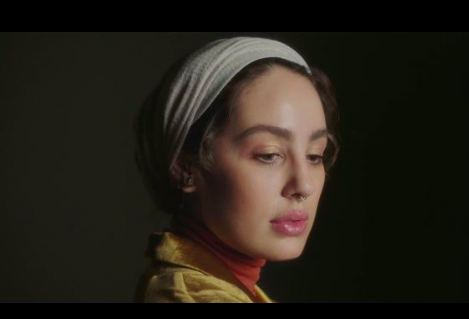 Coty, led by its cosmetics brand Rimmel London, launched its purpose led campaign I WILL NOT BE DELETED to raise awareness of beauty cyberbullying by hosting a panel discussion on the powerful impact of beauty cyberbullying. Designed to spark a worldwide conversation around the growing problem of beauty cyberbullying, the media event featured an inspiring panel of campaign cast members, Rimmel brand ambassadors as well as senior members of the global Rimmel team at Coty, and charity partner The Cybersmile Foundation who discussed the importance and scale of the issue whilst sharing their own personal experiences.
The thought-provoking panel discussion was moderated by TV and radio presenter Gemma Cairney, who has hosted a BBC Radio 1 show on cyberbullying. She was joined by Rimmel Brand Ambassadors Cara Delevingne and Rita Ora who were vocal in their support of the campaign and passionate about celebrating self-expression and individuality in beauty.
The adverse effects of beauty cyberbullying were brought to life by three campaign cast members who have experienced online negativity first-hand but now feel empowered to express their unique looks. Cast members, Chessie King, Joanne Dion and Anthony Pius each revealed their own personal stories and struggles with beauty cyber-bullying and shared with the panel and audience how they had learned to overcome hurtful comments through self-empowerment and confidence.
The panel discussion also included Sara Wolverson, Rimmel Global Marketing Vice President at Coty who outlined the brand's stand against beauty cyberbullying with its latest campaign I WILL NOT BE DELETED. She also reiterated Rimmel's clear purpose which is about championing self-expression in beauty. Rimmel has always been against narrow definitions of beauty and people being judged because of the way they look. The brand wants to inspire
people to experiment and express their authentic selves with make-up. It wants to contribute solutions that can positively impact prejudice and discrimination that stand in the way of self-expression and to raise awareness to affect positive changes in behaviour. This is what has led Rimmel to take a stand and create this new campaign. Also attending was Dan Raisbeck, co-founder of The Cybersmile Foundation, a multi award-winning non-profit organisation committed to tackling all forms of digital abuse and cyberbullying. Rimmel is partnering with the Foundation in a long term partnership to work together for a more inclusive internet.
The Rimmel event was held in the glamorous Rumpus Room rooftop bar at the Mondrian Hotel in London's Southbank.