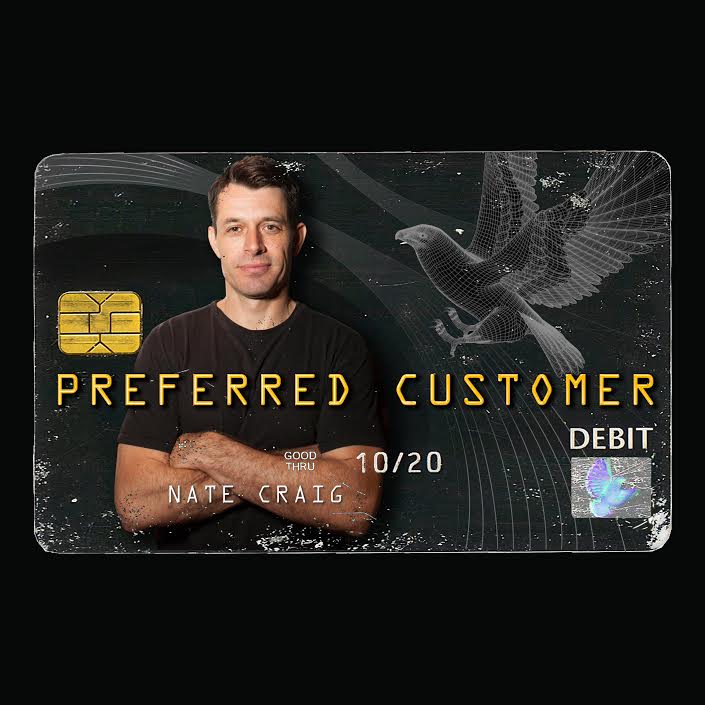 National touring headlining comedian Nate Craig has had quite the year. Currently portraying Phil Pilgrim on the hit Netflix series "Maniac," opposite Jonah Hill and Emma Stone; Nate was recently featured on Season two of Comedy Central's "Roast Battle" and on TruTV's "World's Dumbest."
Just in time for the holiday season, Nate released his third full-length comedy album "Preferred Customers," now featured on iTunes.
A regular at The NY Comedy Cellar, Hollywood Improv, and Largo (LA) among others, he's also appeared been on AXS Gotham Comedy Live, Tosh.0 and Comedy Central's "Mash-up" which he also wrote for.
He's written for 3 seasons of "Ridiculousness" on MTV and his album "Eggshell" is featured in the Pandora "Comedy Spotlight" at Pandora.com. Nate has headlined both the "Laugh Your Asheville Off" and "San Francisco Comedy and Burrito Festivals" and has been featured at the Bridgetown, RIOT LA, and HBO Las Vegas Comedy Festivals.
Nate can be seen touring the country with renowned comedian Bill Burr.
Order album here: https://itunes.apple.com/us/album/preferred-customer/1438169042
Read LATF's story with Nate Craig here.