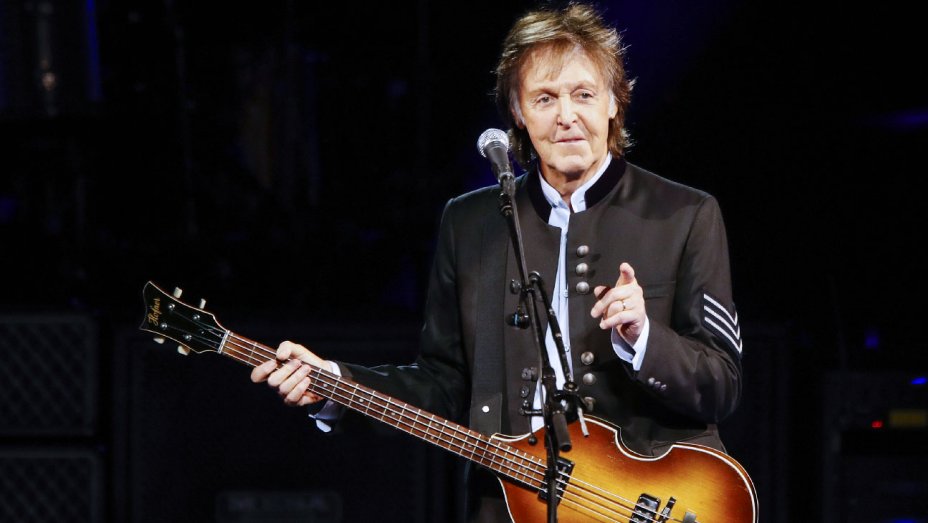 Paul McCartney achieved his first No. 1 album on the Billboard 200 chart in over 36 years, as his new studio effort, "Egypt Station," bowed atop the list. The set, which was released Sept. 7 via MPL/Capitol Records, launches with a larger-than-expected 153,000 equivalent album units earned in the week ending Sept. 13, according to Nielsen Music. Of that sum, 147,000 were in traditional album sales.
The Billboard 200 chart ranks the most popular albums of the week in the U.S. based on multi-metric consumption as measured in equivalent album units. Units are comprised of traditional album sales, track equivalent albums (TEA) and streaming equivalent albums (SEA). The new Sept. 22-dated chart, on which "Egypt Station" debuts at No. 1, will be posted in full on Billboard's websites on Tuesday.
Of "Egypt Station'"s 153,000 units, the majority were powered by traditional album sales: 147,000 copies sold. The remainder was comprised of SEA units (5,000) and TEA units (1,000). McCartney's Eighth No. 1 Album: "Egypt Station" gives McCartney his eight No. 1 on the Billboard 200. He last led the list for three consecutive weeks in 1982 with "Tug of War" (on the May 29- through June 12-dated charts). McCartney's tally of eight leaders includes his albums with Wings, some of which were credited to Paul McCartney & Wings ("Red Rose Speedway; Band on the Run"). Of course, McCartney was also a member of The Beatles, and they still own the record for the most No. 1s on the Billboard 200 with 19 chart-toppers. The Beatles last led the tally with the greatest-hits collection "1", which spent eight nonconsecutive weeks at No. 1 in December 2000 through February 2001.
McCartney's First Debut at No. 1: "Egypt Station" is Macca's first album to bow at No. 1. He had previously logged a pair of No. 2-debuting sets with 1997's "Flaming Pie" and 2001's "Wingspan: Hits and History." As an aside, The Beatles logged four No. 1 debuts, all with albums in the 1990s and 2000s: "Anthology 1" (1995), "Anthology 2" (1996) and "Anthology 3" (1996) and "1" (2000). (It's worth noting that before the chart began using Nielsen Music's electronically tracked point-of-sale information in May 1991, only six albums debuted at No. 1.)
McCartney's Biggest Sales Week in Over a Decade: As "Egypt Station" starts with 147,000 copies sold, it gives McCartney his largest sales week for an album in over 10 years. He last posted a larger sales frame when "Memory Almost Full" debuted at No. 3 with 161,000 copies sold on the chart dated June 23, 2007. "Egypt Station'"s launch was bolstered by sales from a concert ticket/album sale redemption offer, as well as a number of merchandise/album bundle packages available on McCartney's official website.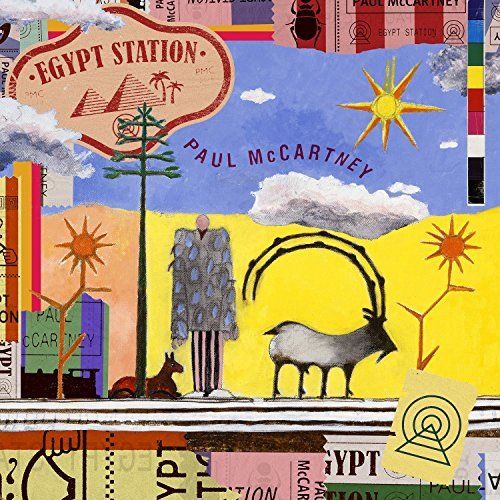 McCartney was in full-on promo mode during the album's release week, though the campaign for the album really started with his Carpool Karaoke episode, which debuted June 21 during CBS' "The Late Late Show With James Corden". The 23-minute-long segment has been viewed more than 32 million times worldwide on YouTube. It was followed by an hourlong CBS special on Aug. 20 titled "Carpool Karaoke: When Corden Met McCartney Live From Liverpool," which included previously unreleased footage from their earlier karaoke shoot in June.
Around "Egypt Station'"s release day, McCartney made stops on SiriusXM's "The Howard Stern Show" (Sept. 5), "The Tonight Show Starring Jimmy Fallon" (Sept. 6) and "WTF With Marc Maron" podcast (Sept. 6). He also partnered with YouTube for Live From NYC, a global live-stream performance from New York's Grand Central Station on Sept. 7.
"Egypt Station" was led by its first single, "Come On to Me," which became McCartney's first top 10 hit on the Adult Alternative Songs airplay chart in over 20 years. The track has so far peaked at No. 6 (Sept. 1-dated chart).
A 36-Year Gap Between No. 1s: "Egypt Station'"s No. 1 arrival comes 36 years, 3 months and 10 days after "Tug of War" last led the list (June 12, 1982). That's the longest gap between No. 1s for a living artist in the history of the Billboard 200 chart. The only act to have a longer wait between chart-toppers was Johnny Cash, who died Sept. 12, 2003. A little less than three years later, the posthumous release "American V: A Hundred Highways" bowed at No. 1 on the list dated July 22, 2006 — 36 years, 10 months and nine days after he was last atop the tally with "Johnny Cash at San Quentin" on Sept. 13, 1969.