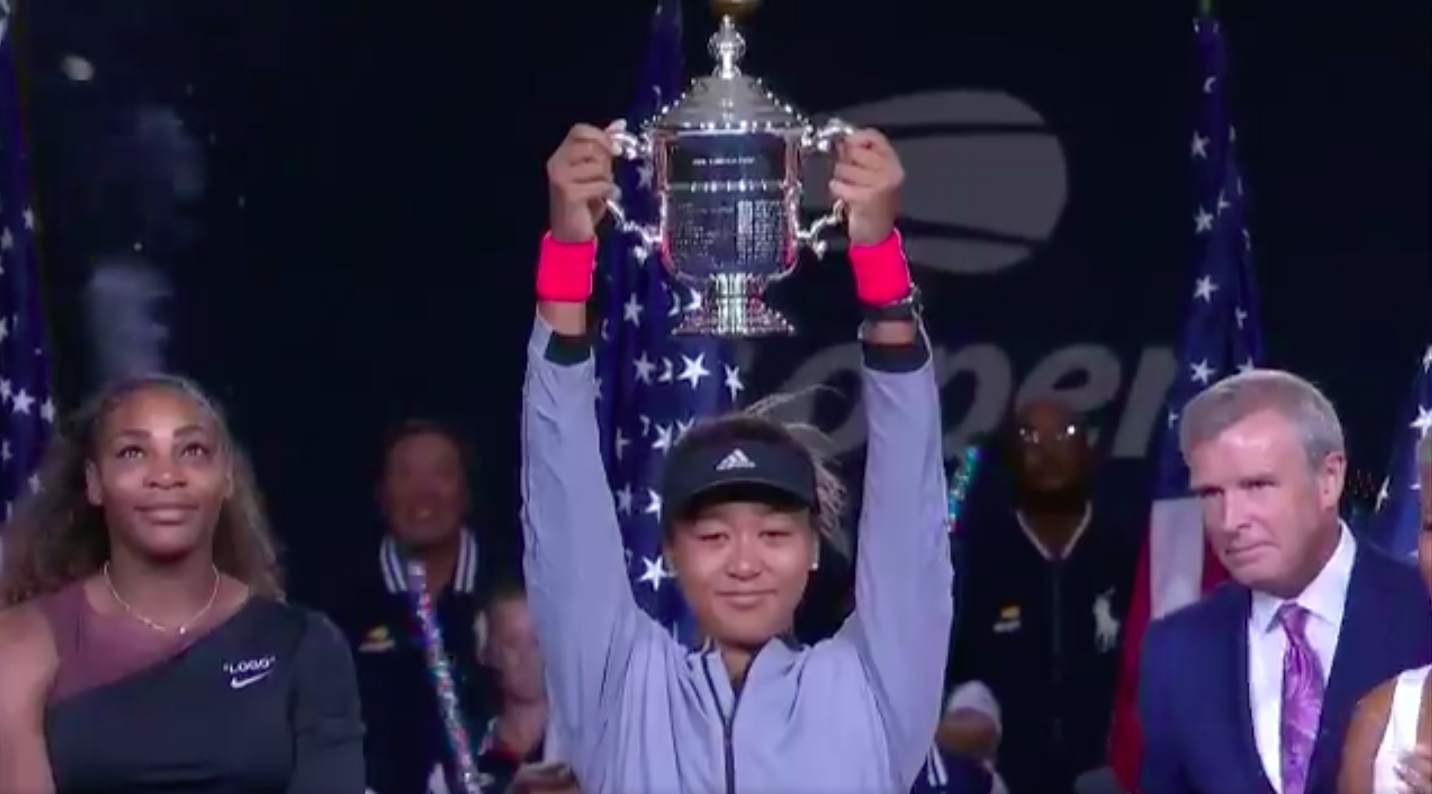 Drama on the court at the US Open women's final.
Serena Williams lost the match 6-4, 6-2 against Naomi Osaka. Had Williams won, this would have been a record-tying 24th Grand Slam title for the tennis star.
Unfortunately, the spotlight was not just on Osaka, who became the first Japanese player to win a major singles final. According to reports, Williams has been fined $17,000 for three violations after losing her temper during the match.
So, what exactly happened? Chair umpire Carlos Ramos gave Williams two warnings, one for receiving coaching from Patrick Mouratoglou (which Williams denies) and another for smashing her racket, after Osaka broke her serve.
Williams continued to call Ramos a thief and demanded an apology from the 47-year-old umpire.
The crowd at Flushing Meadows supported Williams by booing Ramos, who was escorted off the court. The Chair umpire left Saturday's match without any gift during the trophy ceremony, which is a tradition.
Following the match, the WTA are looking into the controversy. They released a statement saying:
Congratulations to both Naomi and Serena for reaching the final at the 50th anniversary of the US Open and to Naomi for winning her first Grand Slam title. They both played superb tennis throughout the US Open.
There are matters that need to be looked into that took place during the match. For tonight, it is time to celebrate these two amazing players, both of whom have great integrity.
Naomi is a deserving champion and Serena at all times plays with class and makes us proud.