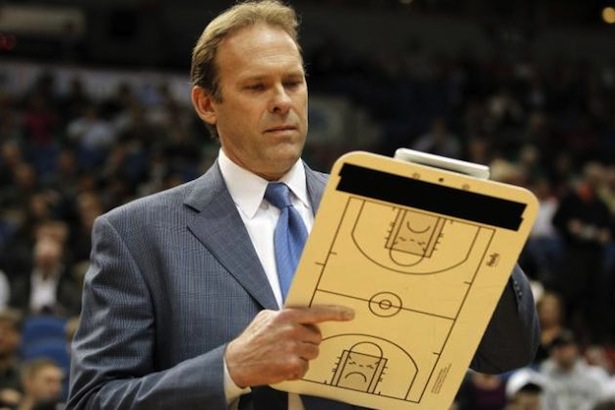 The Los Angeles Lakers have hired former player and coach Kurt Rambis as Senior Basketball Advisor, it was announced today by President of Basketball Operations Earvin "Magic" Johnson. In his role, Rambis will report to Johnson and support the basketball operations and coaching staffs in their day-to-day functions.
"As a member of the Showtime Lakers, Kurt is a champion and knows how to win," said Johnson. "He has been an integral part of the Lakers organization winning four NBA Championships as a player and an additional four as a part of the staff. His insights and wide range of experiences will be a huge benefit to our operations."
Rambis previously spent 16 years (1994-2009, 2013-14) in various coaching and front office roles within the Lakers organization. During this time, the team made six NBA Finals appearances (2000-02, 2004, 2008-09) and won four NBA Championships (2000, 2001, 2002 and 2009). Rambis also served as the head coach of the Minnesota Timberwolves from 2009-11 and most recently spent four seasons (2014-18) as associate head coach of the New York Knicks, including a brief stint as interim head coach.
"I'm happy to welcome Kurt back to the organization," said Lakers head coach Luke Walton. "Kurt's vast NBA experience and knowledge of the game will be a great asset to the team and I look forward to working with him again."
As a player, Rambis won four NBA Championships (1982, 1985, 1987, and 1988) during his nine seasons with the Lakers. The 14-year veteran also played for the Hornets, Suns and Kings from 1988-1993, before retiring as a Laker in 1995. Rambis was raised in Cupertino, CA, and attended Santa Clara University, where his No. 34 is retired.