When it comes to nutritious eating, finding and creating tasty yet healthy recipes is key for many people.
One delicious and nutritious ingredient to add to a variety of dishes: U.S.-grown Montmorency tart cherries, which are abundant in anthocyanins – a natural compound that contributes to the ruby-red color, distinctive sweet-tart taste and is also behind the potential health benefits.
Consider these five ways to incorporate Montmorency tart cherries into your daily routine to help with sleep, inflammation, exercise recovery, heart health and gut health. Find more information and recipes at ChooseCherries.com.
1. Have that good gut-feeling: Gut health has been the focus of multiple studies in recent years to maintain digestive health. In a first-of-its-kind study published in the "Journal of Biochemistry," Montmorency tart cherries helped positively impact the gut microbiome – a collection of trillions of bacteria and other microbes that live in the intestinal tract. To help shape and maintain your gut health, add an 8-ounce serving of Montmorency tart cherry juice to your daily diet or try blending this Montmorency Tart Cherry Matcha Smoothie.
2. Catch more zzz's: With more than 50 million adults in the U.S. suffering from sleep or wakefulness disorders, a natural and flavorful remedy may help. One study, published in the "American Journal of Therapeutics," extended sleep time by 84 minutes after study participants consumed Montmorency tart cherry juice for two weeks. This Tart Cherry Moon Milk is one way to add tart cherry juice before bed.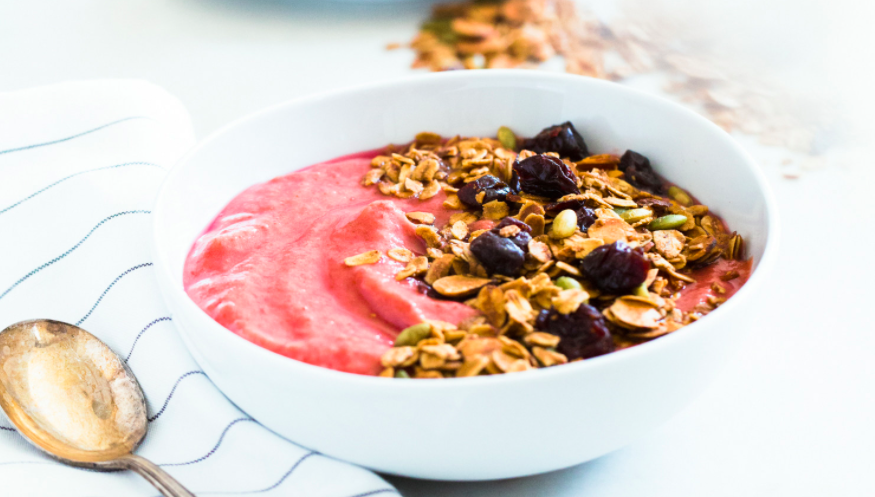 3. Make workout gains, not pains: Muscle soreness and pain associated after a tough workout is no longer something to dread. A study from "Medicine in Science and Sports Exercise" showed a reduction in muscle damage after intensive strength training from participants who consumed Montmorency tart cherry juice in comparison to a placebo. Whip up some Tart Cherry Power Gummies for a snack to power up before or after workouts.
4. Help ease arthritis and gout: Many Americans seek natural ways to help manage pain that don't evoke potential side effects. Research indicates that U.S.-grown Montmorency tart cherries, like those found in this Tart Cherry Granola Smoothie Bowl, may help naturally reduce inflammation related to arthritis and gout.
5. Keep your heart on beat: Adding more fruits packed with heart-healthy compounds is a great way to help your heart keep beating at its best. Montmorency tart cherries are a natural heart-healthy fruit that may lower blood pressure, reduce risk of stroke and decrease cholesterol levels. Incorporate them in a lunch like this Kale Quinoa Montmorency Tart Cherry Salad.