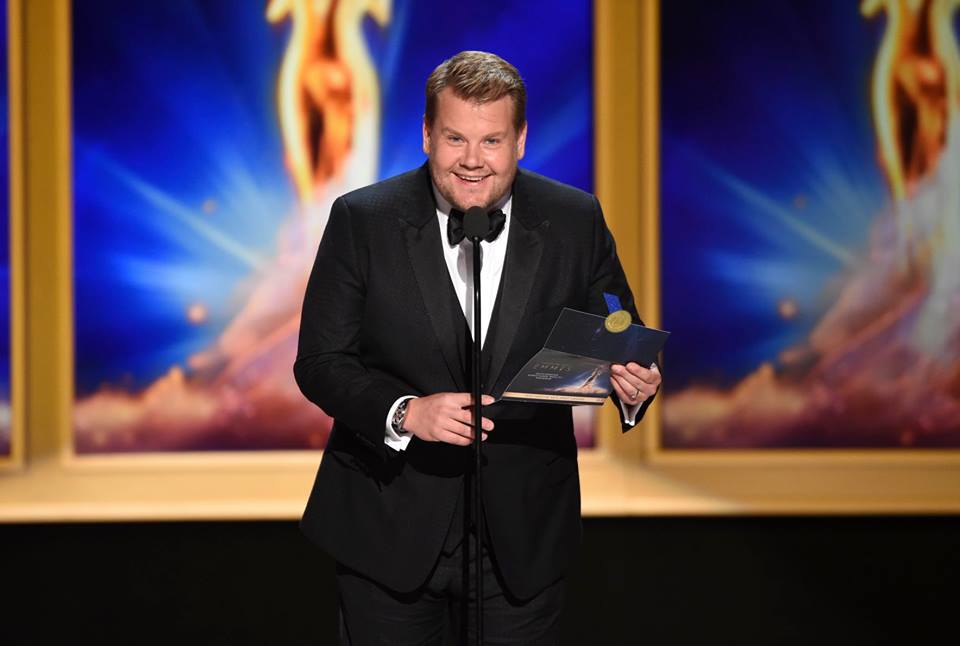 The Television Academy' celebrated the 2018 Creative Arts Emmy Awards over a two-night presentation with awards in 96 categories.
CNN's "Anthony Bourdain: Parts Unknown" and NBC's "Jesus Christ Superstar Live in Concert" and "Saturday Night Live" won big at the ceremony held at Microsoft Theater in downtown Los Angeles.
HBO's "Game of Thrones" went home with seven trophies and FX's "The Assassination of Gianni Versace: American Crime Story" took four.
Full list of winners:
Variety special (live): "Jesus Christ Superstar Live in Concert"
Host for a reality competition program: RuPaul Charles, "RuPaul's Drag Race"
Directing for a reality program: Nick Murray, "RuPaul's Drag Race"
Cinematography for a reality program: "Life Below Zero"
Casting for a reality program: "Queer Eye"
Variety special (pre-recorded): "Dave Chappelle: Equanimity"
Sound mixing for a non-fiction program (single- or multi-camera): "Anthony Bourdain: Parts Unknown"
Sound editing for a non-fiction program (single- or multi-camera): "Anthony Bourdain: Parts Unknown"
Technical direction, camerawork, video control for a series: "Saturday Night Live"
Makeup for a multi-camera series or special (non-prosthetic): "Saturday Night Live"
Hairstyling for a multi-camera series or special: "RuPaul's Drag Race"
Informational series or special: "Anthony Bourdain: Parts Unknown"
Short-form non-fiction or reality: "Anthony Bourdain: Explore Parts Unknown"
Creative achievement in interactive media within a scripted program: "Conan Without Borders"
Interactive program: "Last Week Tonight With John Oliver"
Music direction: Gregg Field, "Tony Bennett: The Library of Congress Gershwin Prize for Popular Song"
Narration: David Attenborough, "Blue Planet II"
Original music and lyrics: "Come Back Barack," "Saturday Night Live"
Picture editing for a structured or competition reality program: "Queer Eye"
Picture editing for an unstructured reality program: "United Shades of America with W. Kamau Bell"
Unstructured reality program: "United Shades of America with W. Kamau Bell"
Structured reality program: "Queer Eye"
Documentary or non-fiction series: "Wild Wild Country"
Directing for a documentary/non-fiction special: Brett Morgen, "Jane"
Documentary/non-fiction special: "The Zen Diaries of Garry Shandling"
Technical direction, camerawork, video control for a limited series, movie or special: "Jesus Christ Superstar Live in Concert"
Choreography: Mandy Moore, "So You Think You Can Dance"
Short-form variety series: "Carpool Karaoke — the Series"
Picture editing for variety program: "Last Week Tonight With John Oliver"
Production design for a variety special: "Jesus Christ Superstar Live in Concert"
Production design for a variety, reality or reality competition series: "Saturday Night Live"
Lighting design/lighting direction for a variety special: "Jesus Christ Superstar Live in Concert"
Costumes for variety, non-fiction or reality programming: "Rupaul's Drag Race"
Cinematography for a non-fiction program: "Jane"
Picture editing for a non-fiction program: "Lagos"
Writing for a non-fiction program: Anthony Bourdain, "Parts Unknown"
Lighting design/lighting direction for a variety series: "Saturday Night Live"
Directing for a variety series: Don Roy King, "Saturday Night Live"
Writing for a variety series: "Last Week Tonight with John Oliver"