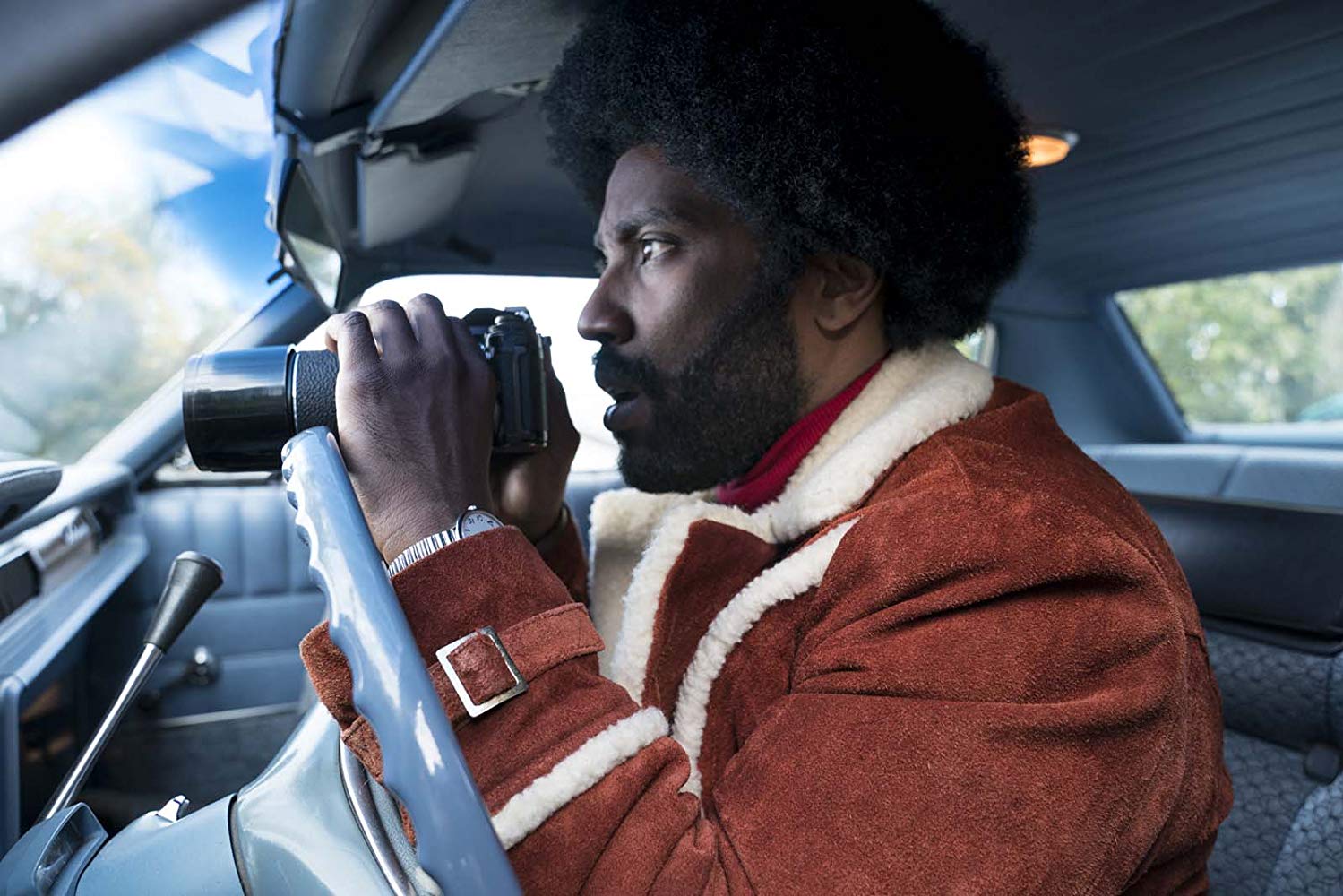 Colorado Springs' first-ever African American police officer sets out to infiltrate the most unlikely of hate groups, the Ku Klux Klan, in "BlacKkKlansman," a provocative, painfully funny and wildly entertaining biopic starring John David Washington ("Ballers"), Adam Driver ("The Last Jedi") and Topher Grace.
Directed with both amusement and anger by the consistently compelling filmmaker Spike Lee, and based on the memoir by Ron Stallworth, this attention-grabbing biopic is a stranger than fiction true tale that employs humor to underscore the inherent absurdity of its premise – a black man infiltrating the Ku Klux Klan – and the foolishness of hate groups in general, though the proceedings turn decisively dramatic as the narrative progresses. Aside from some pacing problems in the second hour, the screenplay adaptation by Lee, Charlie Wachtel, Kevin Willmott and David Rabinowitz is funny and furious in equal measure, boasting a razor-sharp satirical edge that draws distinct parallels with today's political climate and a jarring shift in tone that leaves viewers' blood boiling. Brimming with credible period details and a host of colorful characters brought vividly to life by the diverse cast, though sure to spark love and hate in equal measure, there's no denying that "BlacKkKlansman" is an unforgettable biopic.
In the mid-1970s, as the Civil Rights struggle continues, Ron Stallworth (John David Washington), a charismatic kid with untapped potential, becomes the first African American hired by the Colorado Springs Police Department. For his first assignment, Stallworth goes undercover at a lecture by Black Panther leader Kwame Ture (Corey Hawkins) to dig up dirt on the party. While there, Stallworth meets Patrice Dumas (Laura Harrier), a Black Panther supporter and community organizer, and the two soon grow intimate – a challenge given the budding cop's fake identity.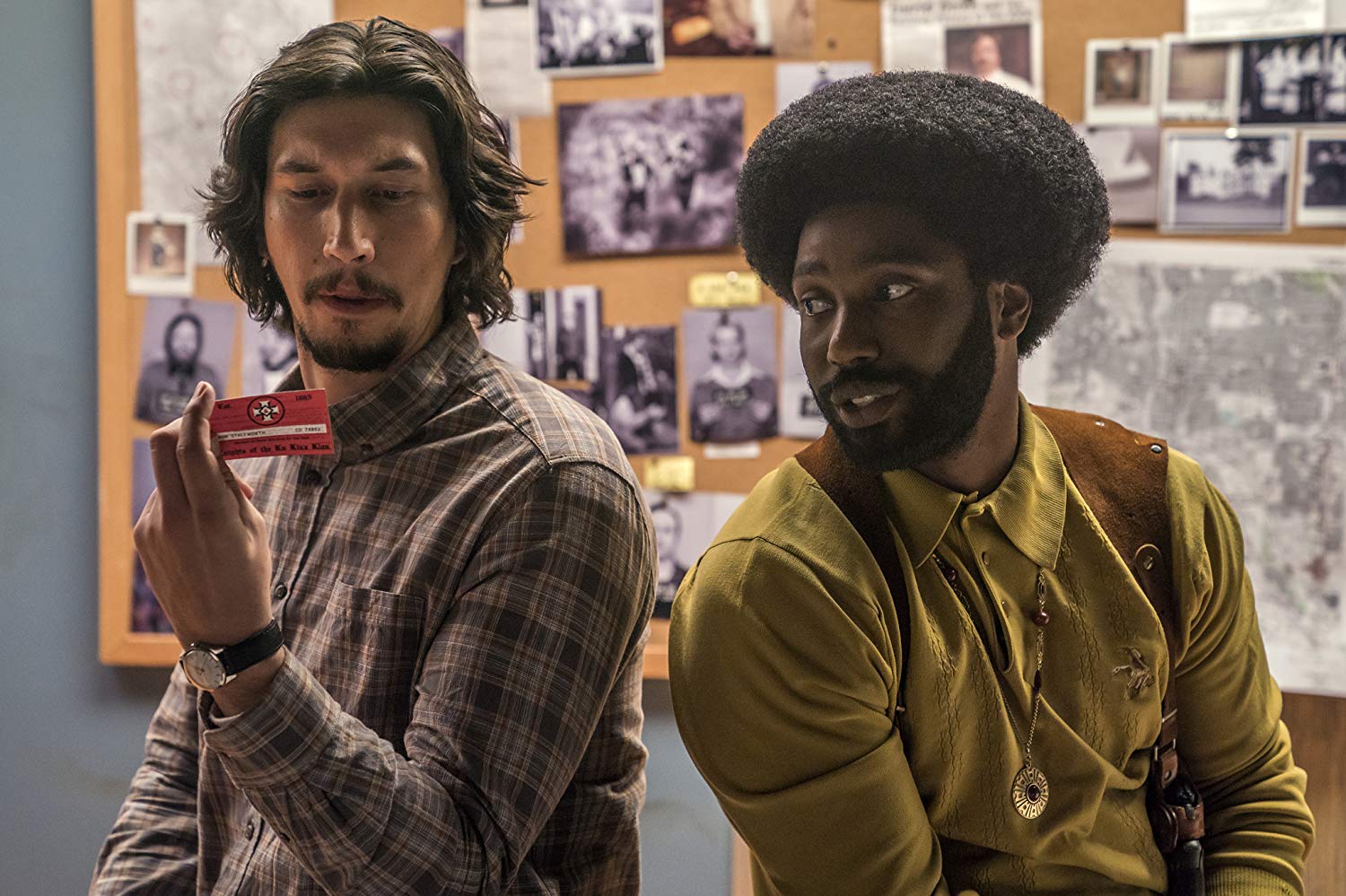 One day, Stallworth happens upon a newspaper advertisement seeking members for the local chapter of the Ku Klux Klan. With the help of his "ethnically ambiguous" phone voice, Stallworth is able to con the local chapter president (Ryan Eggold) and his dimwitted associates (Paul Walter Hauser,Ashile Atkinson, Jasper Paakkonen) into inviting him into The Organization. With the help of his partner, Flip Zimmerman (Adam Driver), posing as Ron Stallworth, the unlikely infiltrator is able to make connections all the way up to Ku Klux Klan leader David Duke (Topher Grace). But as the Klan's activities ramp up and the undercover assignment grows increasingly precarious, Stallworth struggles to conceal his identity.
Over his distinguished career, Lee has earned his position among our country's most exciting, socially conscious filmmakers, and while "BlacKkKlansman" fits firmly within his filmography, it also stands out as one of his most accessible films to date. Of course, the film itself is politically divisive, but it's an undeniably catchy premise and executed with panache from start to finish. Despite the slight second act lag, Lee's longtime editor Barry Alexander Brown keeps the proceedings moving at a brisk pace, while cinematographer Chayse Irvin expertly captures the 70s milieu and Terence Blanchard's versatile score helps guide the film's tonal shifts.
A subject matter such as this seems tailored to Lee's virtues as a storyteller, and he clearly enjoys lampooning the KKK members as they deliberate over proper cross-burning procedures and other idiotic activities associated with their backward organization. News footage from the deplorable Unite the Right rally in Charlottesville, Virginia – one year ago this week – featuring the likes of David Duke and his hate-fueled followers, offers a heartbreaking and infuriating reminder that, while this film is based in the 70s, racism is still very much present in today's society. Also adding context to how hate groups like the KKK have been able to proliferate is footage from the unbelievably racist 1915 silent epic "Birth of a Nation," which glorified the Klan while depicting African Americans in shockingly subhuman fashion.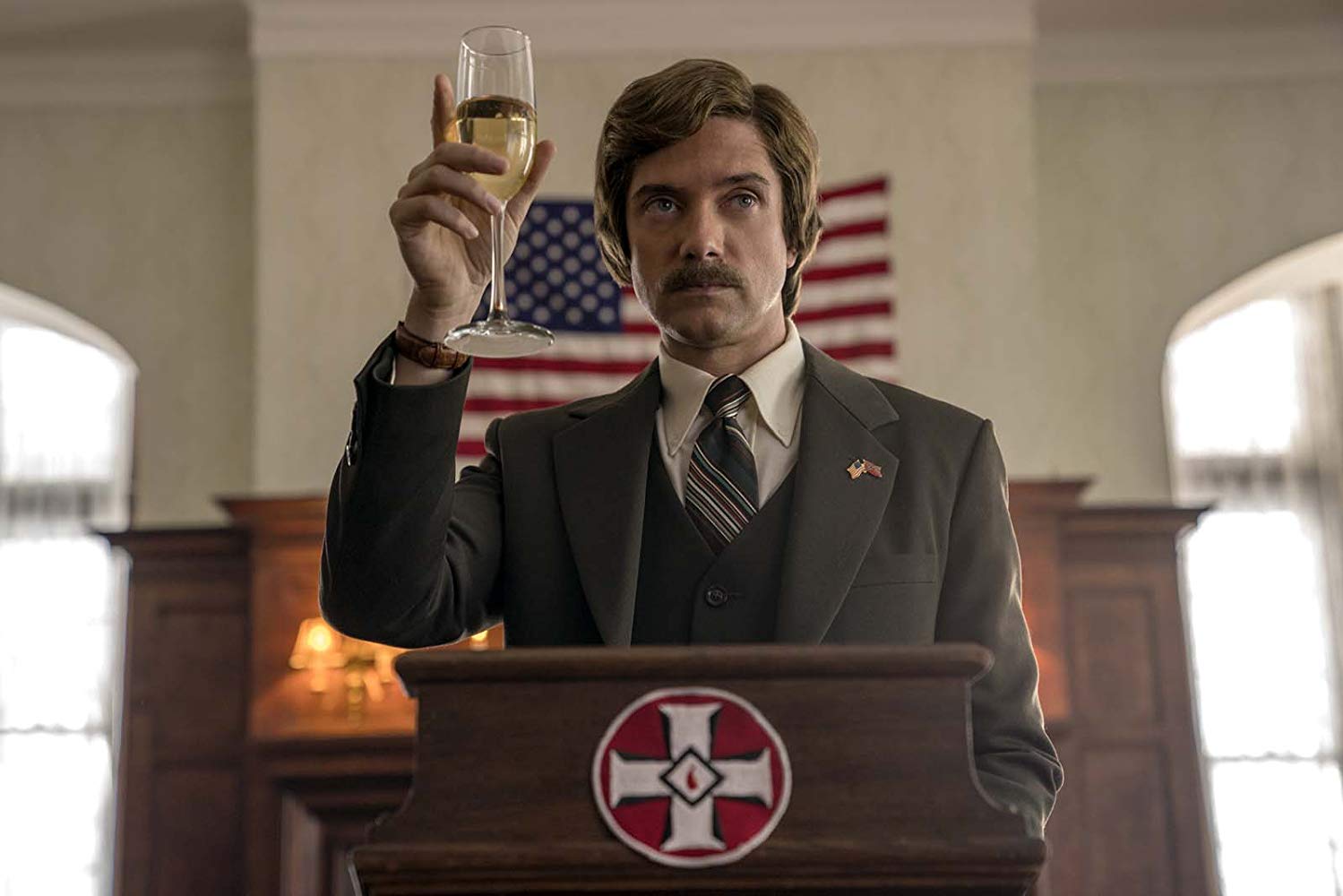 As Ron Stallworth, John David Washington, best known as Ricky Jerret on "Ballers," proves that working with Spike Lee is as fruitful for his acting career as it was for his father Denzel, putting in a commanding lead performance that confidently steers the film's tricky tone. Alternating between comedy and drama, Washington captivates from the early going and gives audiences a rooting interest in his character's undercover mission. Equally impressive is the deep supporting cast, highlighted by Adam Driver as Stallworth's reluctant undercover partner Flip Zimmerman, Topher Grace as the hilariously harebrained leader of the Ku Klux Klan, and in a brief but brilliant cameo, Corey Hawkins ("Straight Outta Compton") as influential Black Panther activist Kwame Ture. Jasper Paakkonen's portrayal of local chapter member Felix perfectly elicits the dangers of unchecked ignorance, while as an equally unenlightened redneck, Paul Walter Hauser somehow manages to craft an even more pathetic character than he did playing the mastermind behind the Nancy Kerrigan attack in "I, Tonya."
"BlacKkKlansman" elicits the humor and horror of an incredible true story.
By Lucas Mirabella
Running Time: 135 minutes
Rated R for language throughout, racial epithets, and for disturbing/violent material and some sexual references.
http://www.focusfeatures.com/blackkklansman