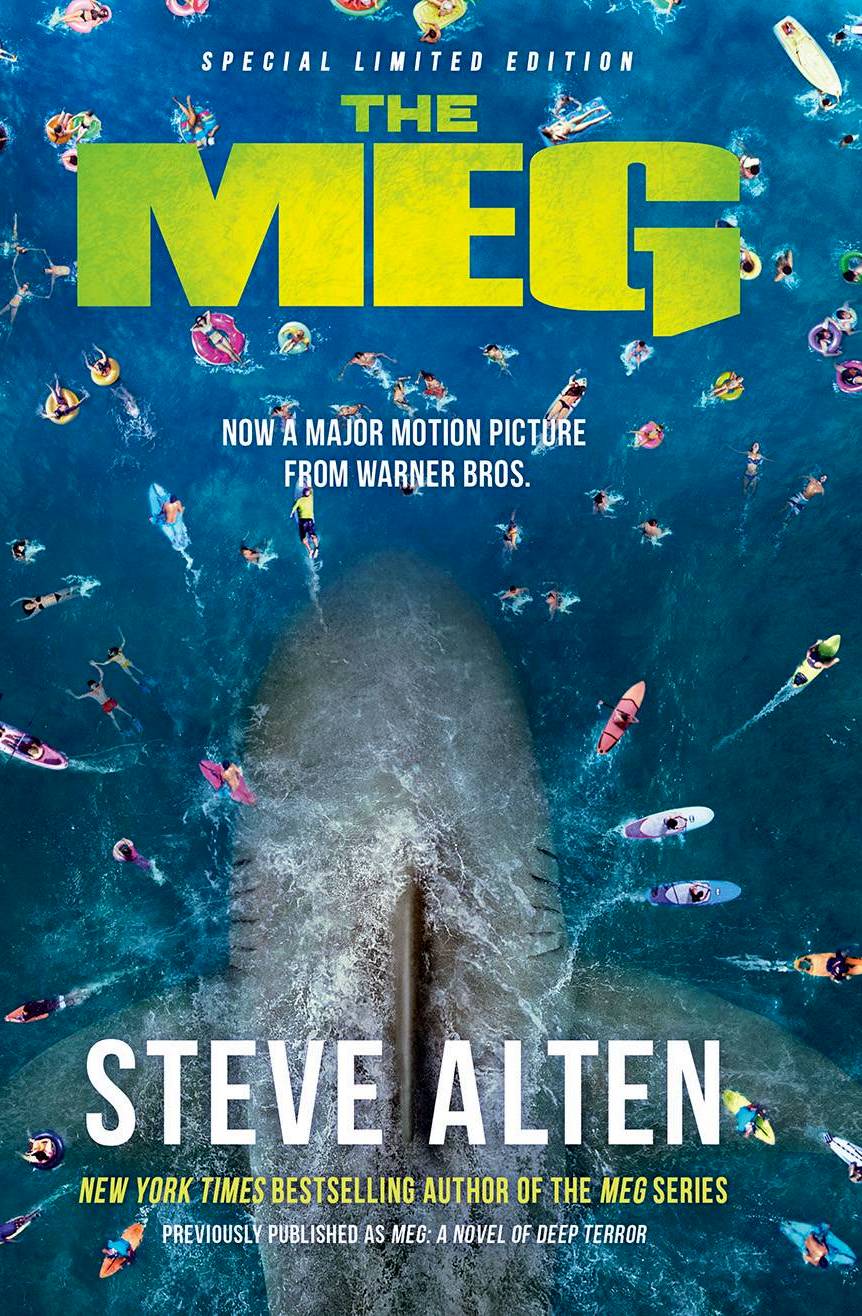 To coincide with the release of Warner Bros. "The MEG," the author who first imagined the story is releasing a brand-new edition of his New York Times bestselling thriller upon which the movie is based.
A&M Publishing is publishing the book about the most fearsome predator ever to inhabit the planet.
The MEG, written by international best-selling author Steve Alten tells the story of navy deep-sea pilot Jonas Taylor, who seven years earlier found himself on a top-secret dive in the Mariana Trench seven miles down in the western Pacific Ocean. Life exists in this 1,500 mile long gorge thanks to hydrothermal vents which create a warm layer along the bottom. Taylor comes face-to-face with the species occupying the top of this abyssal food-chain — Carcharodon Megalodon — the 70-foot, 70,000-pound prehistoric cousin of the great white shark.
The blockbuster movie stars Jason Statham and Ruby Rose.

For the hair-raising official movie trailer, please visit https://www.youtube.com/watch?v=bsLk0NPRFAc.