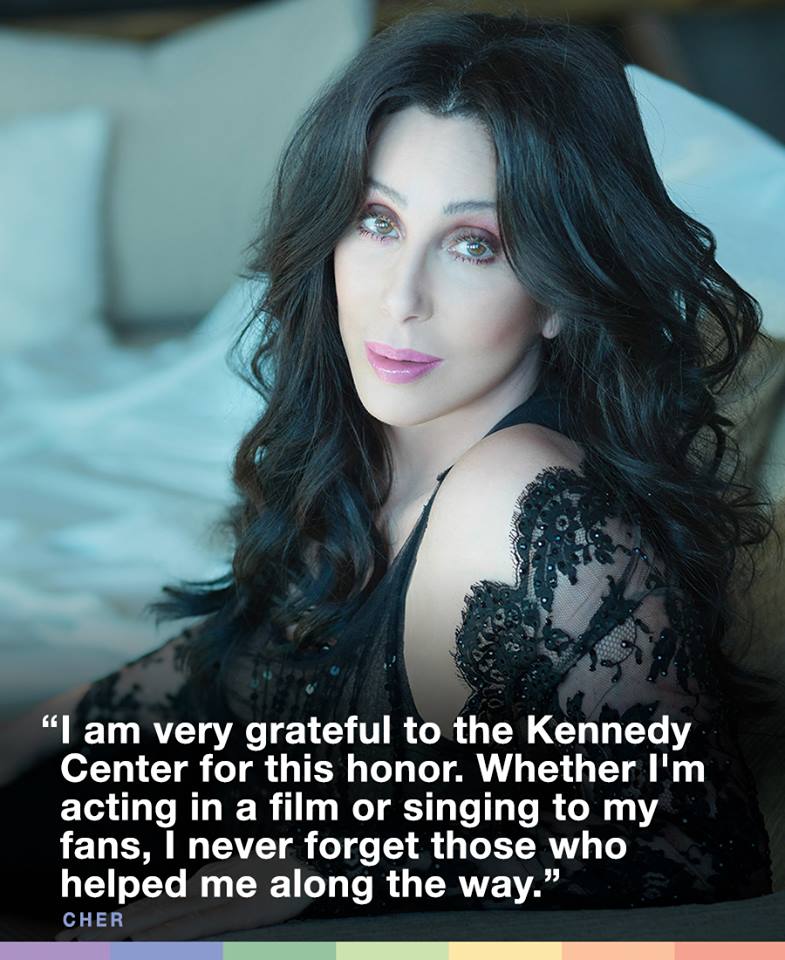 The Kennedy Center Honors announced today that its honorees for 2018 will be actress Cher, composer and pianist Philip Glass, country music entertainer Reba McEntire and jazz saxophonist and composer Wayne Shorter. Additionally, the co-creators of the Tony Award-winning Broadway musical "Hamilton" – writer and actor Lin-Manuel Miranda, director Thomas Kail, choreographer Andy Blankenbuehler and music director Alex Lacamoire – will receive a unique Kennedy Center Honors as trailblazing creators of a transformative work that defies category.
These artists will receive tributes during THE 41st ANNUAL KENNEDY CENTER HONORS, to be broadcast Wednesday, Dec. 26 (8:00-10:00 PM, ET/PT) on the CBS Television Network. CBS has broadcast the special each year since its debut 41 years ago.
"The Kennedy Center Honors recognizes exceptional artists who have made enduring and indelible marks on our culture," stated Kennedy Center Chairman David M. Rubenstein. "Cher is the consummate star, wowing generations of fans with her distinctive voice, blockbuster albums and glittering on-screen presence; Philip Glass is a modern-day Mozart whose works across opera, symphony, chamber music and film define contemporary music and simply transfix us; country songstress Reba McEntire has inspired us over five decades with her powerhouse voice and music that conveys heartfelt, heartwarming honesty; Wayne Shorter is a seminal artist, defying categorization while carrying forward the mantle of jazz; and the creators of 'Hamilton' have literally and figuratively changed the face of American culture with daringly original, breathtakingly relevant work."
In a star-studded celebration on the Kennedy Center Opera House stage on Dec. 2, the 2018 Honorees will be saluted by today's leading performers from New York, Hollywood and the arts capitals of the world, accepting the recognition and gratitude of their peers through performances and tributes.
The Honors recipients are recognized for their lifetime contributions to American culture through the performing arts – whether in dance, music, theater, opera, motion pictures or television – and are confirmed by the executive committee of the Center's board of trustees. The primary criterion in the selection process is excellence. The Honors are not designated by art form or category of artistic achievement; over the years, the selection process has produced a balance among the various arts and artistic disciplines.
Ricky Kirshner and Glenn Weiss of White Cherry Entertainment will executive produce the special for the fourth consecutive year. Also, Weiss returns as director. The Kennedy Center Honors founding producer is George Stevens, Jr.