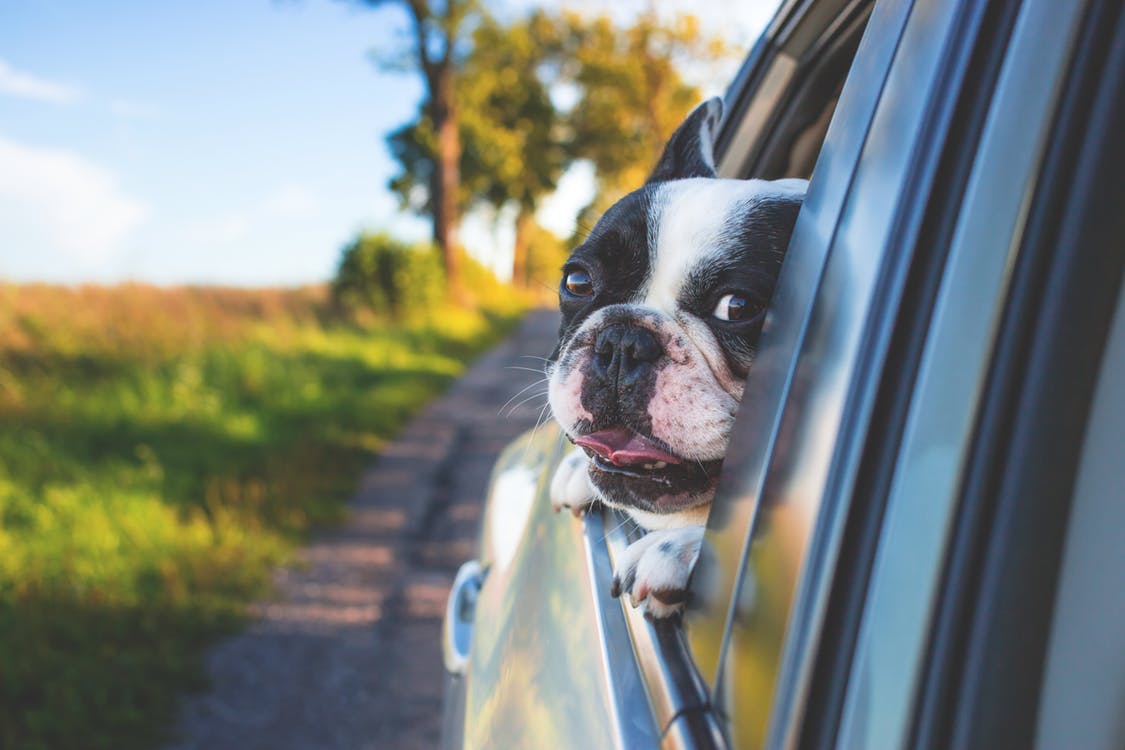 Nothing gets a dog's tail wagging like the promise of an adventure. A study from Nature's Recipe® found that 75 percent of dog owners revealed their dogs are excited about a car ride.1 That's why Nature's Recipe premium dog food is helping dog parents celebrate summer road trip season with the help of actress Brittany Snow and her dog, Billie. The dynamic duo will embark on a road trip this summer and will encourage other dog families to do the same.
"Billie is always up for a good adventure and I love to bring her with me when I travel," says Snow. "Whether I'm out filming or running errands, these trips help make our bond stronger and create some of my absolute favorite memories together. I'm partnering with Nature's Recipe to show dog parents how they can bring their dogs along for the adventure and fuel their dogs' wags on the way."
To make things easier, Nature's Recipe has pulled together a Fuel The Wag® digital guide of travel inspiration, articles and tips to help dog parents and their dogs live a big life together through road trip season and beyond. Snow shares her tips for traveling with Billie:
Choose your adventures: Before you hit the road, look up places and activities you can bring your dog to make the most of your time together. Visit naturesrecipe.com/world-of-wag to find dog-friendly adventures across the U.S., including in your own neighborhood.
Stretch your legs: Use rest stops as an opportunity to take your pup for a short walk or play a quick game of fetch before getting back on the road. Just like us, dogs need breaks during long car rides.
Dog-ify your car: Make your car comfortable for your furry best friend. Create a designated space for your dog to relax during the ride, using blankets or their favorite pillow, or even a safety harness for the ride.
Fuel up: Road trip snacks are the best! Make sure you make a pit stop to grab food for both you and your pup to enjoy during the trip. Nature's Recipe premium dog food is available at retailers nationwide, making it easy to fuel up on the road.
Document the memories: It's important to live in the moment and bond while adventuring with your furry family member, but don't forget to bring along a camera to capture the memories. Share your road trip moments using #FuelTheWag to showcase your dog-friendly adventures all year long.
You don't need to set out on a family road trip to get pup tails wagging. Local adventures like parks, walks, playtime and visits to pet-friendly establishments make dogs and pet parents happy. To fuel a fun bonding experience, Nature's Recipe has partnered with dOGUMENTA, America's first art show for dogs, to feature brand new artworks created specifically for pups during its first Los Angeles exhibition.
Pet parents and their dogs are encouraged to explore interactive dog-centric sculpture and multi-media work during the free event open to the public at premier arts destination FIGat7th in Downtown Los Angeles over two long weekends — September 14-16 and September 21-23, 2018. For more information on how to get free, timed tickets, visit dOGUMENTA.org. dOGUMENTA LA's 4-legged guests will enjoy complimentary samples of Nature's Recipe dog food on site during the duration of the exhibition.
For more than 35 years, Nature's Recipe® has been making thoughtfully crafted pet food recipes, and now that Nature's Recipe is available at mass retailers nationwide, the same delicious high-quality recipes are available at an approachable price. Visit naturesrecipe.com/world-of-wag for more tips to #FuelTheWag.