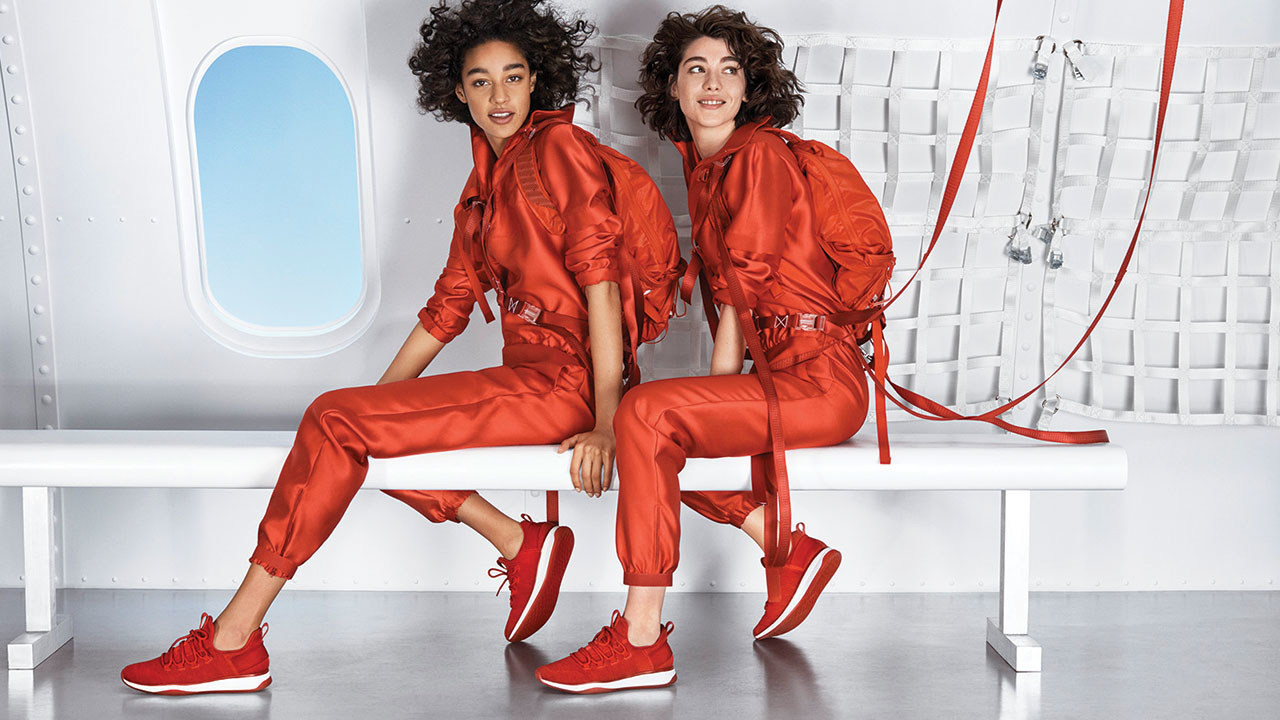 Aldo unveils its new creative platform, Get Ready, kicking off with the fall 2018 campaign. Infused with dynamism and boldness, Get Ready taps into the notion of living life to the fullest, embracing the excitement and anticipation of life's most defining events.
Aldo's new integrated worldwide campaign will live across all brand touch-points along the consumer journey, including advertising, online, mobile, in-store, out-of-home and social media programs as of August 9th, 2018.
Harkening a new and bold creative direction, the campaign was inspired by the simple, yet hopeful concept of "getting ready". Aldo aims to bring light to the moments of buildup that precede big and small life events, celebrating the magical energy born from anticipation. Aldo Mx., the brand's sneaker sub-brand, is the featured footwear for the fall campaign and truly shines in this creative. To bring this concept to life, Aldo sought out world-class creative agency, Wednesday, alongside the brand's Executive Creative Director, Douglas Bensadoun, Photographer, Josh Olins, Set Designer, Stefan Beckman and Stylist, Beth Fenton.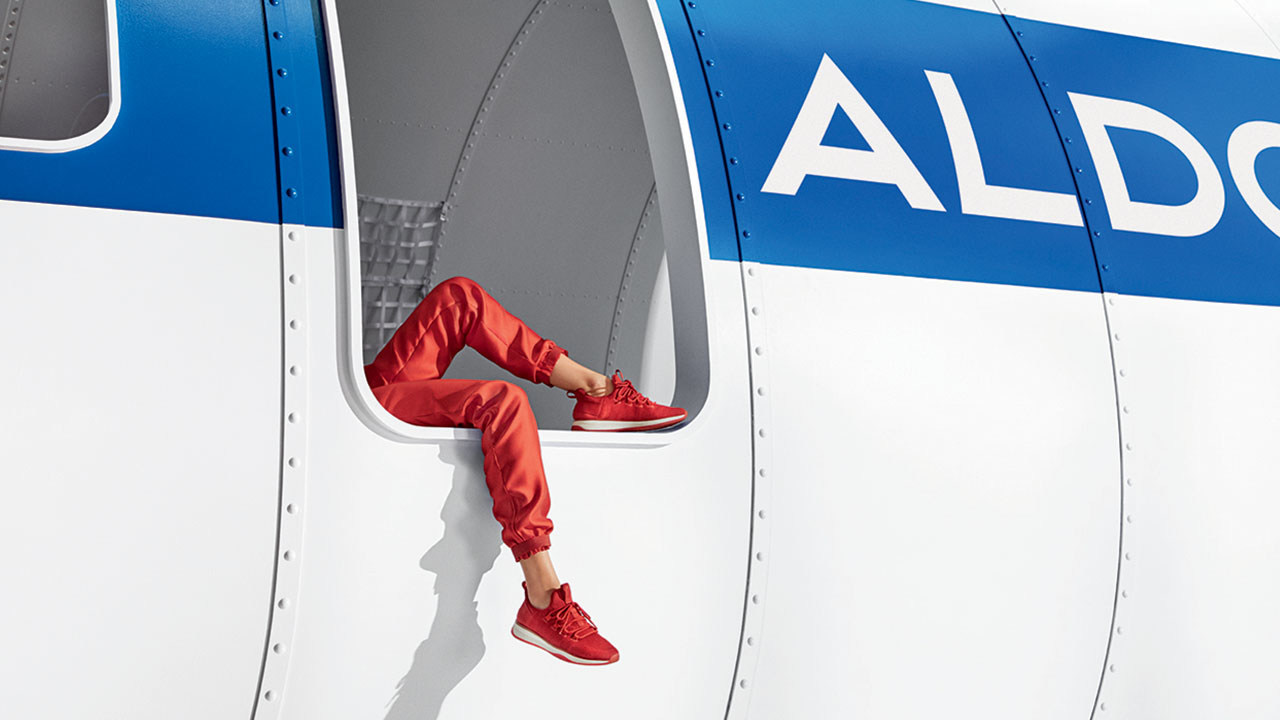 For the first campaign under this creative platform, the brand explored the conceptual "jumping out of a plane", as a metaphor for getting ready for any major moment in life; a new beginning, the butterflies, the thrill of it all. "The concept puts forward a playful, surreal universe, showcasing the most thrilling and exhilarating moment one could think of – jumping off a plane", says Catherine Sabourin, Director of Content Development for Aldo. "The idea was to think of something so exciting, full of energy and pure fun – contextualizing the products in the most unexpected way".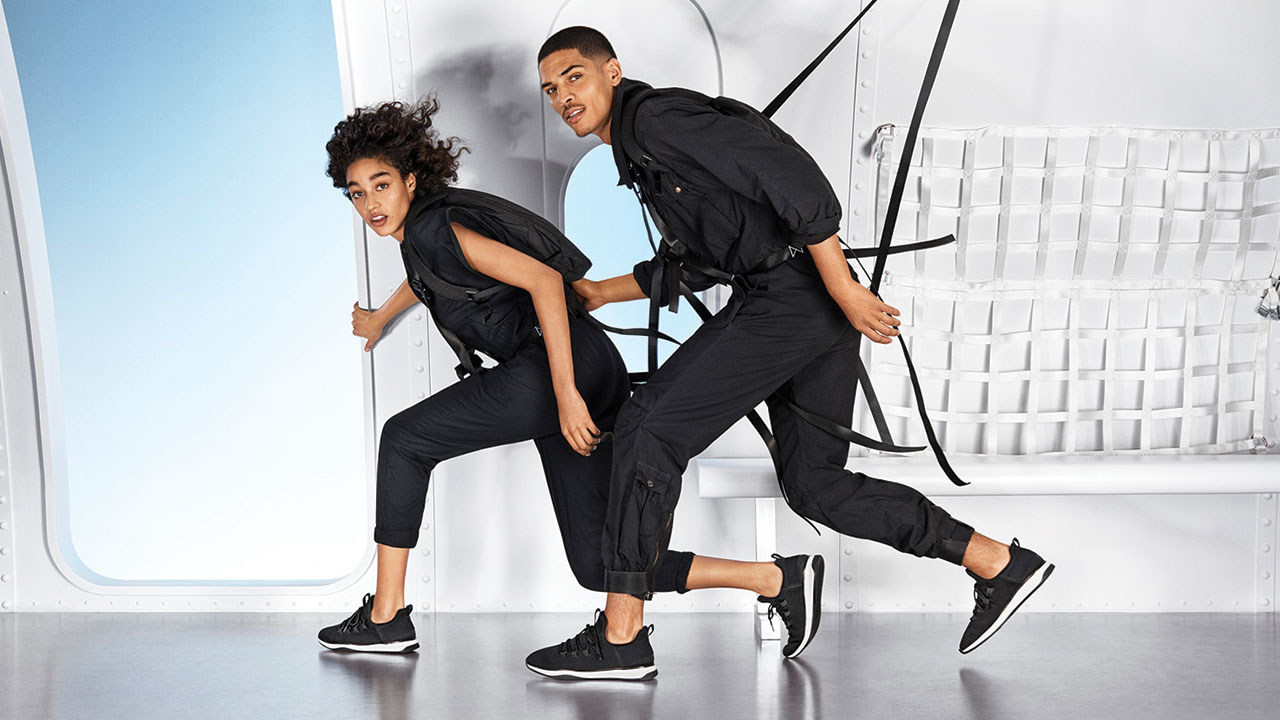 The fall 2018 campaign features models/influencers Damaris Goddrie (@damarisgoddrie), Geron McKinley (@geronmckinley) and Steffy Argelich (@steffyargelich).