5 Seconds of Summer (5SOS) released an acoustic version of their new single, "Youngblood". Download/stream "Youngblood (Acoustic)" HERE. "Youngblood" is the title track from the band's third studio album, out June 15 on Capitol Records and now available for pre-order. Watch a stairwell acoustic video of "Youngblood" shot in Singapore on May 2nd.
Pete Yorn & Scarlett Johansson's new EP, Apart (Capitol Records), is now available HERE. The collection has been spotlighted as a key release in summer previews by Entertainment Tonight and Entertainment Weekly, with the latter noting, "Apart is a glittering, rock-hued follow-up to their 2009 debut set Break Up." Watch their "Bad Dreams" video above.
In the world of country, family trio Lucy Angel released their new rhythmic ballad "Boyz II Men" TODAY. It is available to download on iTunes HERE and stream on Spotify HERE. Click HERE to view the audio exclusive.
MNEK pairs up with multi-Platinum vocalist Hailee Steinfeld on "Colour," delivering his boldest and brightest statement thus far. Skipping far beyond the rainbow of love's possibilities, the track is an infectious summer anthem. The single goes to radio today and is now available for download and streaming HERE.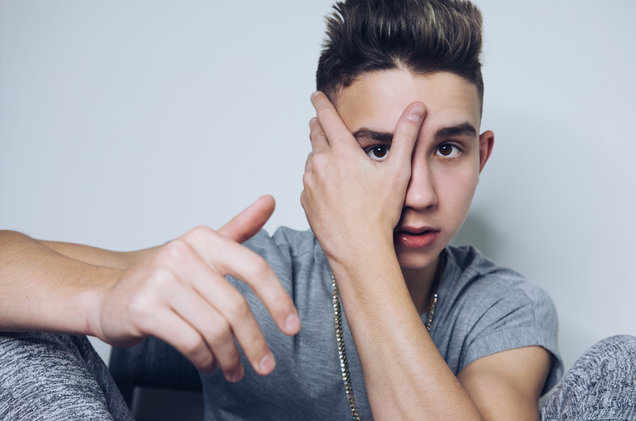 Rising teen pop artist Finn Matthews is back with a brand new single. PRESS HERE to listen to "A Million And One" exclusively via Billboard. The acoustic & down-tempo track carries heartfelt lyrics and accompanied by Finn's breezy vocals.
JUST LOUD "Ghost" Single & Video Out Now. Debut EP Episode 1 out June 15.
---
In other music news:
Before appearing at CAPITOL PRIDE's opening party at Echostage June 8 and LA PRIDE June 10 in Los Angeles and heading to Chicago in August for her Lollapalooza debut, indie & electropop maven ALLIE X wrapped up time in the studio carving out new material. Today (June 1) the singer/songwriter returns with "Focus," a brand new track since the release of her second album CollXtion II last year. Listen to "Focus" now here: http://smarturl.it/AllieXFocus
---
Boston-raised, LA-based rapper, producer and singer-songwriter Caye releases his debut album Pink Tree Paradise today via Big Picnic Records. The album was written by Caye with co-writer DAWGUS, who also produced the record, and features Wiz Khalifa. Apple Music – Spotify – iTunes
---
Known for their expert curation and legendary mixes, French based music label Kitsuné Musique are welcoming summer with a brand new mix curated by Canadian DJ and Kitsuné artist Pat Lok. Listen to Café Kitsuné Mix by Pat Lok here: https://kitsune.lnk.to/cafekitsune