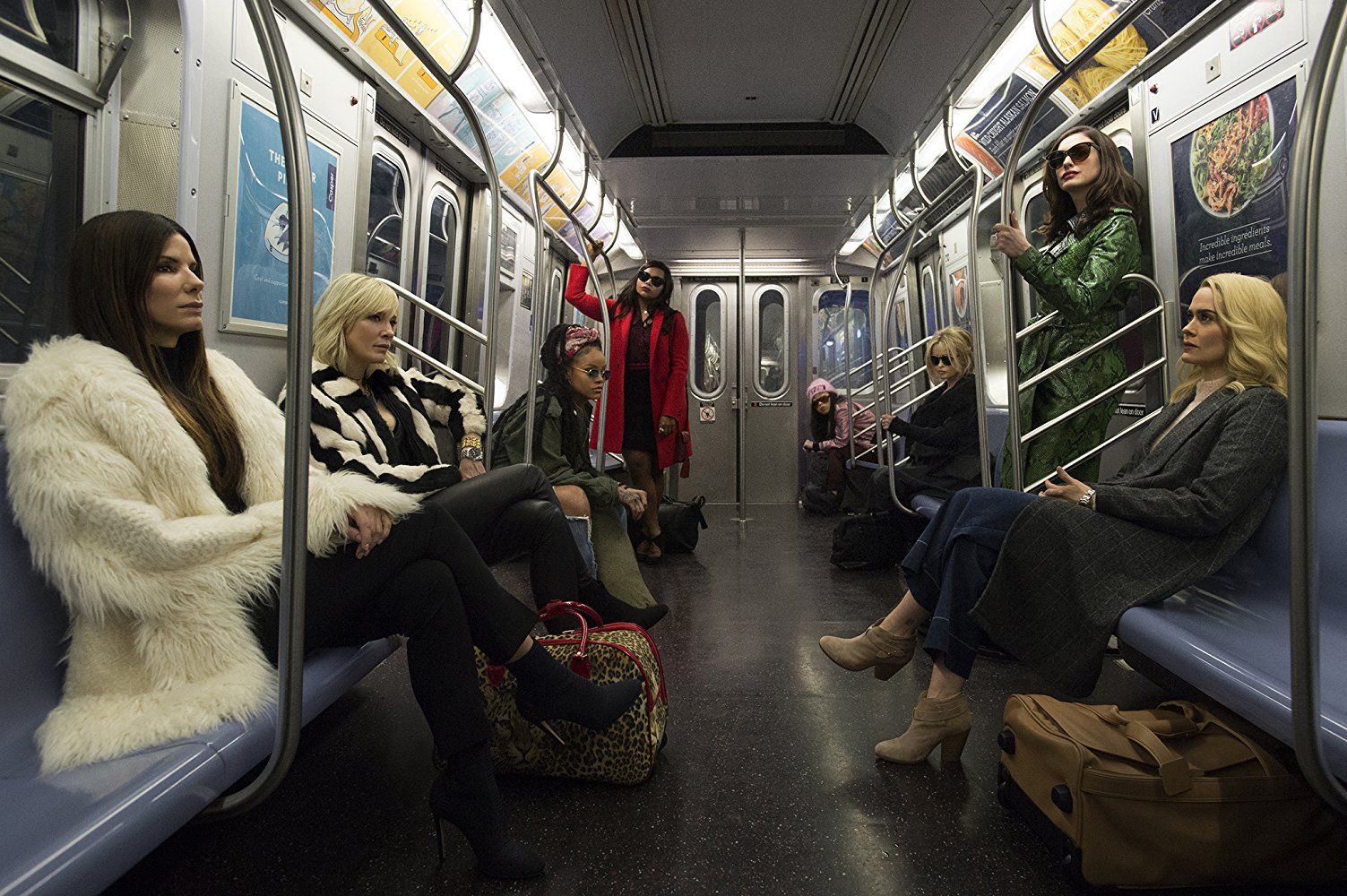 Following her release from prison, a notorious thief rounds up a crew of female accomplices to steal a one-of-a-kind Cartier necklace from the Met Gala in "Ocean's 8," yet another fun and stylish entry in the "Ocean's Eleven" franchise.
Featuring an absurdly talented ensemble fronted by Sandra Bullock and Cate Blanchett, this slick and sassy take on the storied franchise is an all-around blast that gets a big boost from its fresh cast, witty writing and transplanted setting. Not straying too far from the proven formula, director Gary Ross proves himself a worthy successor to Steven Soderbergh, who helmed the three previous installments and serves as executive producer here. Despite a few formulaic beats, which is expected given the franchise's success, the screenplay by Ross and co-writer Olivia Milch is brimming with sharp dialogue, entertaining twists and memorable characters. Considering everything working in its favor, this female-led heist film is a devilish treat that justifies rebooting the property.
In the film, Bullock plays Debbie Ocean, a world-class thief and sister to the recently deceased Danny Ocean (George Clooney). Fresh off a five-year prison stint thanks in no small part to Claude Becker (Richard Armitage), her loose-lipped art gallery owner ex-boyfriend, Debbie has been patiently plotting to pull off the heist of her career, and now the time has come. The prized possession in Debbie's eyes is none other than the Toussaint, a Cartier diamond necklace worth an estimated 150 million dollars. The location: New York City, where each year on the first Monday of May the ritzy Met Gala is held at the Metropolitan Museum of Art.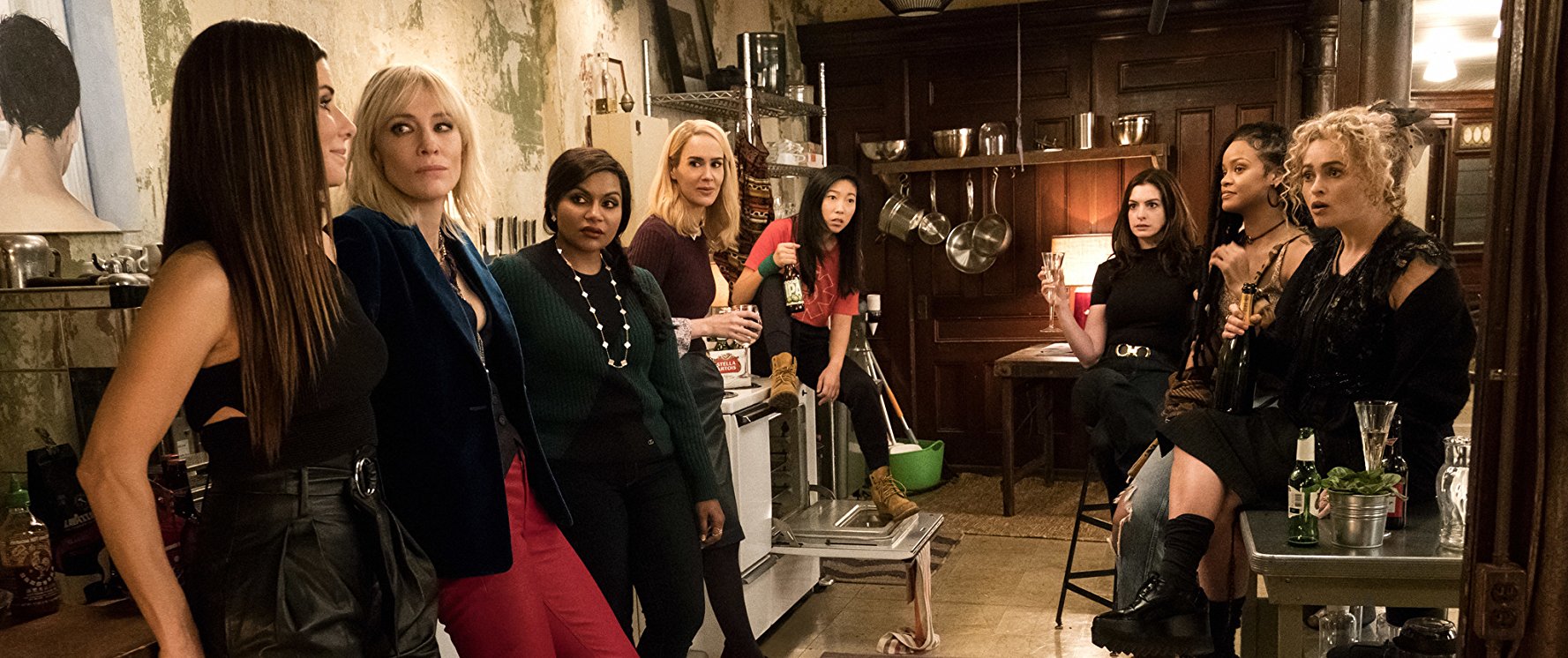 With only three weeks to go before the swanky gathering, Debbie rounds up a gang of eight skilled women to carry out the job. There's Lou (Cate Blanchett), Debbie's ex partner-in-crime; Rose Weil (Helena Bonham Carter), a neurotic fashion designer in need of a financial boost; Amita (Mindy Kaling), a jeweler with some black market experience; Tammy (Sarah Paulson), a suburbanite fence; Nine Ball (Rihanna), an expert hacker; Constance (Awkwafina), a swaggy card hustler and pickpocket; and Daphne Kluger (Anne Hathaway), a diva actress graced with wearing the Toussaint for the evening. But with the Met Gala fast approaching and no shortage of snags threatening their perfect plan, will these fashionable thieves be able to pull off their daring heist?
Working with "In Bruges" cinematographer Eigil Bryld, director Gary Ross ("Seabiscuit," "The Hunger Games") nicely captures the cool caper attitude that the previous installments coasted to success on, outfitting the proceedings with a style and flair befitting the setting and storyline. Going hand in hand with the showy camerawork is the aces costume designs by Sarah Edwards, which is excellent from start to finish but most noticeably so during the Met Gala sequence, and Juliette Welfling's skillful editing which keeps the caper moving at a good clip. Also helping to keep the proceedings lively and the tone lighthearted is Daniel Pemberton's playful score as well as a wide-ranging soundtrack featuring everyone from Nancy Sinatra to the Notorious B.I.G.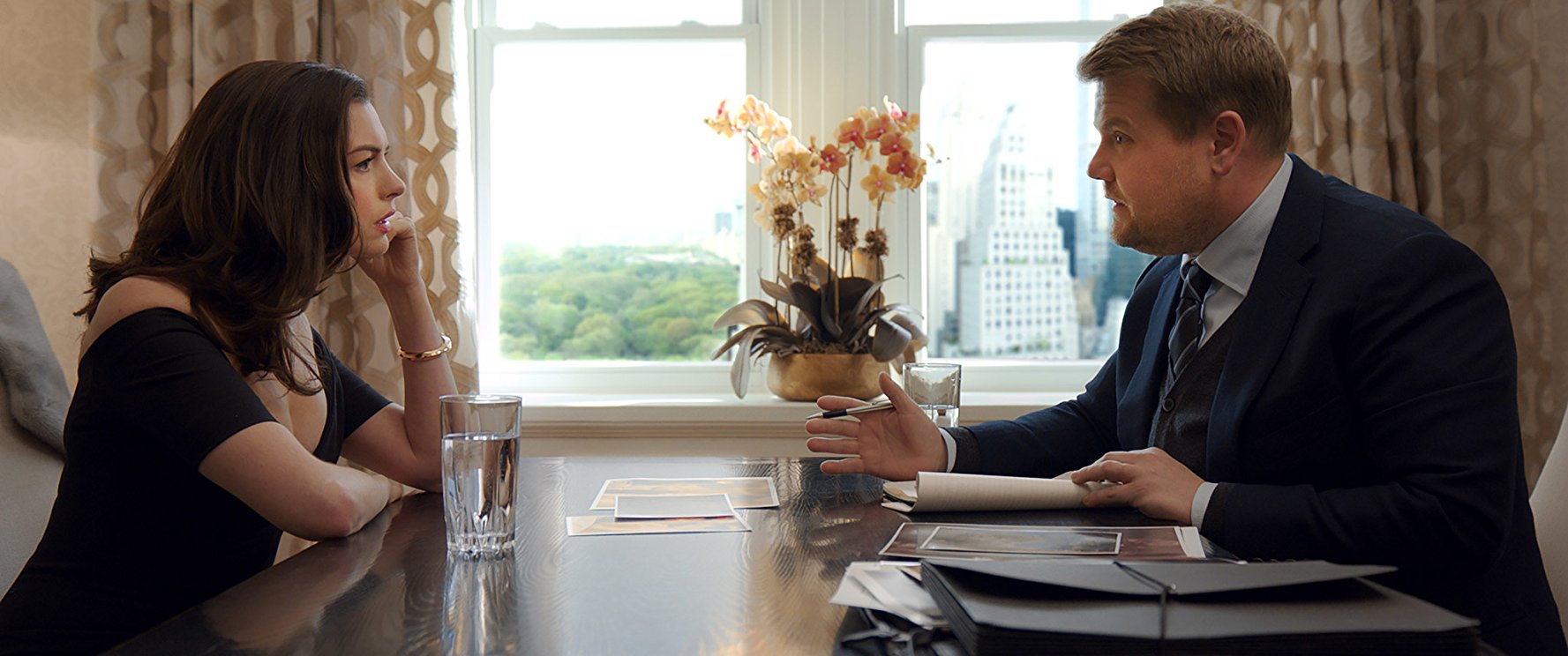 It's hard to overstate the excellence of this cast of kick-ass women and how flawlessly they play off of each other. Sandra Bullock proves a perfect ringleader as Debbie Ocean, easily eliciting the intelligence, humor and mischief synonymous with the franchise. Not to be outdone, Cate Blanchett's thief-turned-club owner Lou radiates effortless cool every step of the way, while Helena Bonham Carter is a kooky delight as the struggling fashion designer reeled into the con and Sarah Paulson makes for an ideal fence masquerading as a suburban mom. Awkwafina, Mindy Kalina and Rihanna all score some laughs of their own, but the undeniable scene stealer of this criminally fun enterprise is Anne Hathaway, who gleefully sends up diva actress stereotypes in her portrayal of Daphne Kluger. James Corden also delivers a hilarious supporting turn as a dogged insurance investigator hot on the octet's trail.
"Ocean's 8" is a sly caper flick with style for days.
By Lucas Mirabella
Rated PG-13 for language, drug use, and some suggestive content.
Running Time: 110 minutes