Ant-Man is perhaps the most average of all the superheroes in the Marvel Universe. His laid back sense of humor and simple-minded entourage made for a hilarious first installment. Three years later the gang is back together. Scott Lang (Paul Rudd), with the help of Hope van Dyne (Evangeline Lilly), Dr. Hank Pym (Michael Douglas) and his dull-witted, yet trusty prison pals return in "Ant-Man and the Wasp." With a script by star Paul Rudd, Chris McKenna, Erik Sommers, Andrew Barrer and Gabriel Ferrari, the stakes are higher, the action and special effects are marvelous and the jokes are plentiful.
Although you can easily see each Marvel film as a standalone tale, you could benefit from watching "Captain America: Civil War" and "Avengers: Infinity War" before heading to the theaters for this "Ant-Man and the Wasp" reunion. Why? The film is essentially a 118-minute extension to the end of "Civil War" and "Infinity War," and an obvious lead-in to the next Avengers sequel.
In this segment, we find Lang grappling with the consequences of his choices as both a superhero and a father. As he struggles to rebalance his home life with his responsibilities as Ant-Man, he's confronted by Hope van Dyne and Dr. Hank Pym with an urgent new mission. Scott must once again put on the suit and learn to fight alongside The Wasp as the team works together to uncover secrets from the past.
Paul Rudd and Evangeline Lilly may be the stars of this franchise, but it's Randall Park ("Fresh Off The Boat") as the down-on-his-luck FBI agent and Michael Peña ("Fury") as Ant-Man's side-sidekick who steal the limelight. Their comedic timing and deliveries make for multiple knee-slapping moments throughout the film. In fact, the entire cast has wonderfully refreshing comedic chemistry. Rudd, Douglas and Lilly might make for an odd 'three musketeers,' but the script calls for some great laugh-out-loud scenes, making Ant-Man the butt of the joke most of the time. Bobby Cannavale ("Vinyl"), Tip "T.I." Harris ("Sleepless") and David Dastmalchian ("Twin Peaks") also add to the film's endearing humor.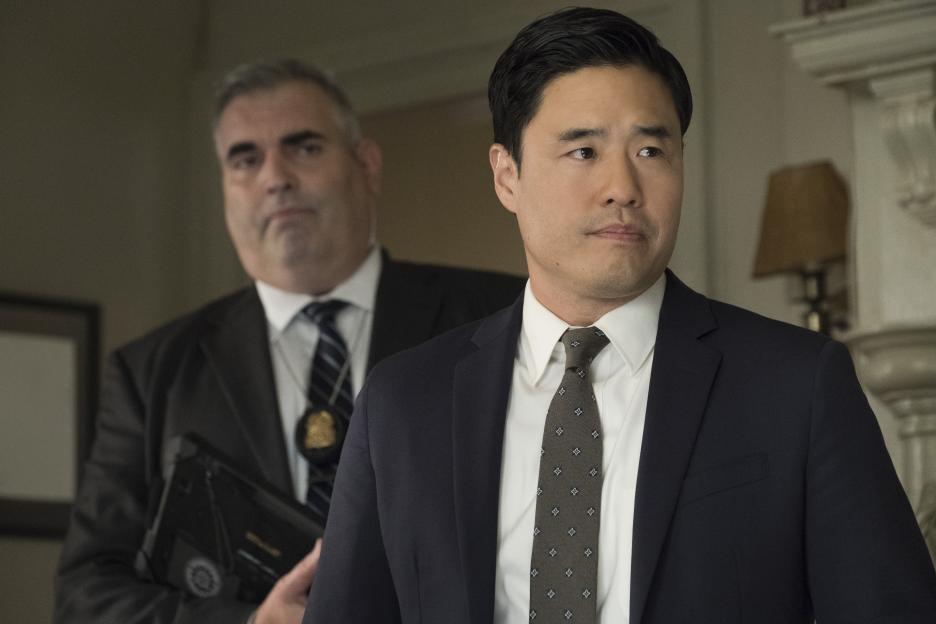 For the more serious performances, Michelle Pfeiffer has a brief, yet vital role in the film as Hope's long lost mother in the quantum realm. Hannah John-Kamen ("Black Mirror") and Walter Goggins ("Vice Principals") are fine villains and Laurence Fishburne gives audiences a taste of Dr. Bill Foster from S.H.I.E.L.D. Of course, the comic fanboys know him as Black Goliath.
"Ant-Man" director Peyton Reed is back in the chair, serving audiences plenty of action and shrinking special effects that keep the movie moving and feeling much faster than its two-hour plus run time.
Certainly one of the more humorous Marvel adventures to hit theaters, "Ant-Man and the Wasp" is just as entertaining as its predecessor.
By Pamela Price
Runtime: 118 min
Rated PG – 13 for some sci – fi action violence